Festive Jewel Rice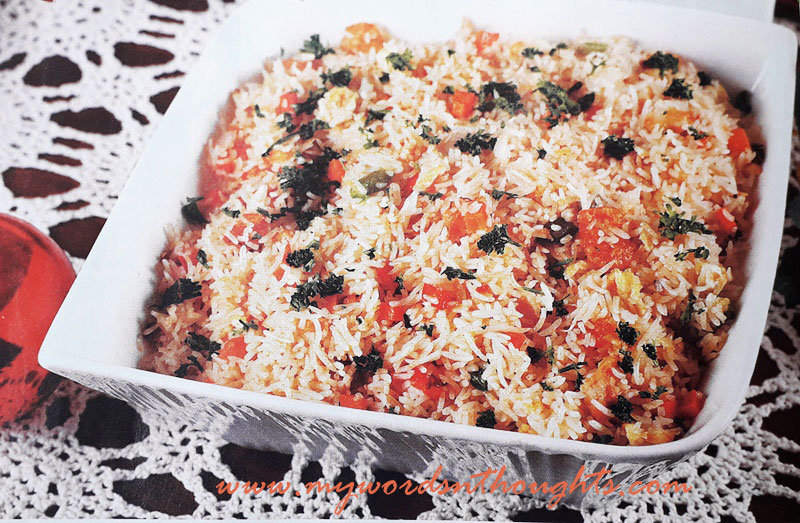 Ingredients for Festive Jewel Rice:
1. Basmati rice cooked – 2 cups
2. Butter/oil – 2 big spoons
3. Ginger-garlic paste – 1 big spoon
Onions chopped fine – ½ cup
Green chillies chopped fine – 1 big spoon
4. Different types of vegetables chopped fine – 1 cup
5. Salt and pepper – For taste
How to prepare Festive Jewel Rice?
1. Cook rice and strain off excess water.
2. Heat butter and sauté ingredients no: 3.
3. Add vegetable pieces, cooked rice, salt and pepper and mix well the contents.
4. Before it starts cooling, transfer the contents to a ring mould.
5. Bake rice in 180 degrees for 5 minutes and put rice upside down in the serving plate.
Courtesy: Vanitha Magazine December 15-31, 2018
Click to read a few more rice main course recipes here. Here is the page link. Click on the images in the gallery to read.
(Visited 174 times, 1 visits today)