Do you know this cremation photo was shot later? (SSR Puzzle)
Some people claim that this lady in the pic is Rhea Chakroborty. Pyre has just begun to burn. It means, it's the beginning of the process. We have seen live telecast of people reaching crematorium & videos are available online. If Rhea really appeared there, she should have shown up in any video. Right?
Actually some people claimed so in the month of September itself that this lady is Rhea. But family friend has cleared that air of doubt. I don't know why such fake news surfacing again. Compare the pics to know the truth.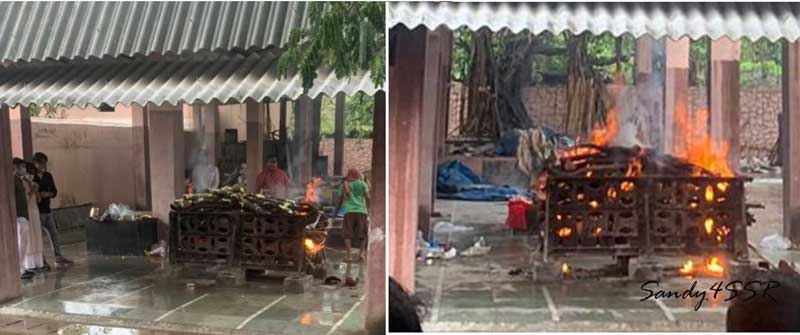 I decoded this fact in September, i posted that time also, in twitter. See the pic with ladies wearing Churidar. Mittu is getting out of car for cremation in 1st pic & Mittu is seen with Sandeep in 2nd. How can shade of her Churidar & stitching pattern change within a few minutes? It means both ladies are different, Right?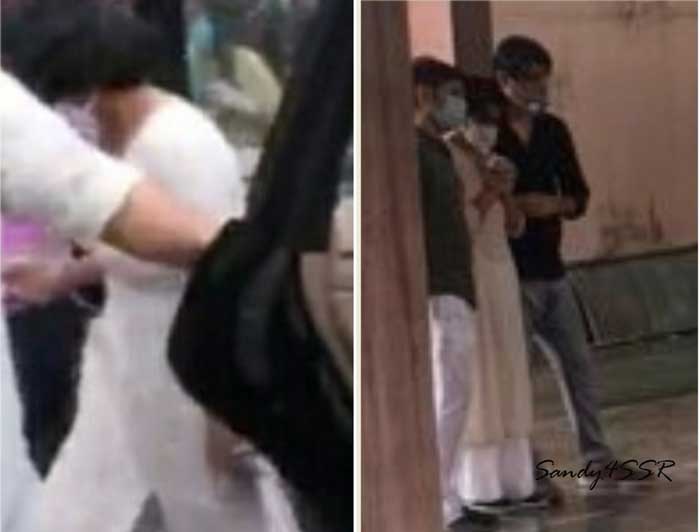 Let's find who is the lady in the cremation photo. This puzzle was decoded by my friend Ritika Singla long back. She spent many days in this research. Check footwear of both ladies in one of pics (comparing with blue-shirt lady shown with Sandeep on June 14). Are they not same? It gives strong proof, the lady seen with Sandeep on June 14 appeared in this photo too.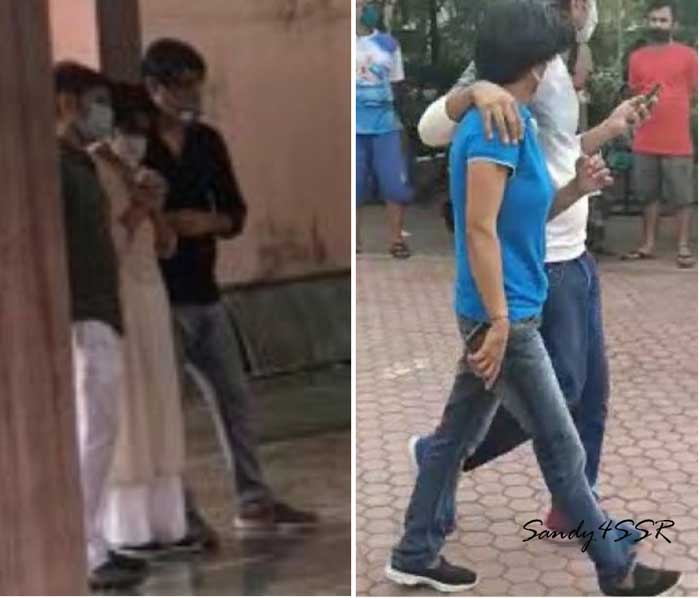 If Mittu is the lady in the second pic, her churidar pattern & shade should match. But not matching. It proves it is not Mittu. But the shoes & hair style of the lady matches with the lady seen with Sandeep on June 14, which proves it's she, but not Mittu. Hope you got the point.
If you check all cremation photos again, it all proves, this photo was shot later or before, but not at the same time of cremation. When pyre is just lighted, close relatives should be there. But no one available in the pic except those seen at distance from the pyre.
It's clearly evident in the photo where Mittu and Sandeep seen together, pyre has just been lighted. See the pic above, when pyre is burning fully. Relatives seen at distance, but Sandeep & group disappeared from scene. Equations not matching, which proves both pics shot at different times.
All the above points say it loud, this pic below was shot separate,
& not a part of cremation process, done with help of a professional photographer. Many such photos have surfaced online,which r not a part of the videos. In this pic, lady folds her hands to add originality to photo shoot.
What do you think about this pic? Mittu going to CBI office & Mittu seen with Sandeep on June 14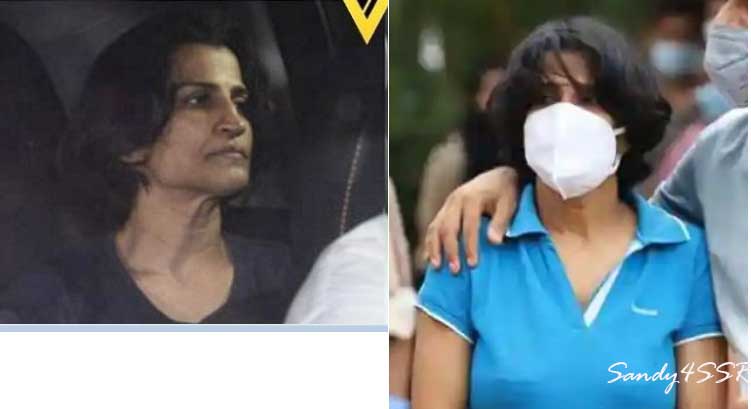 Why should photos & videos shot separate in d case of a murder? What to prove?
It all leads to a single fact.
It was a shooting spot & not a crime spot, & whatever shown to our eyes is a lie or a movie, & not the truth.
Also a murderer will never give so many clues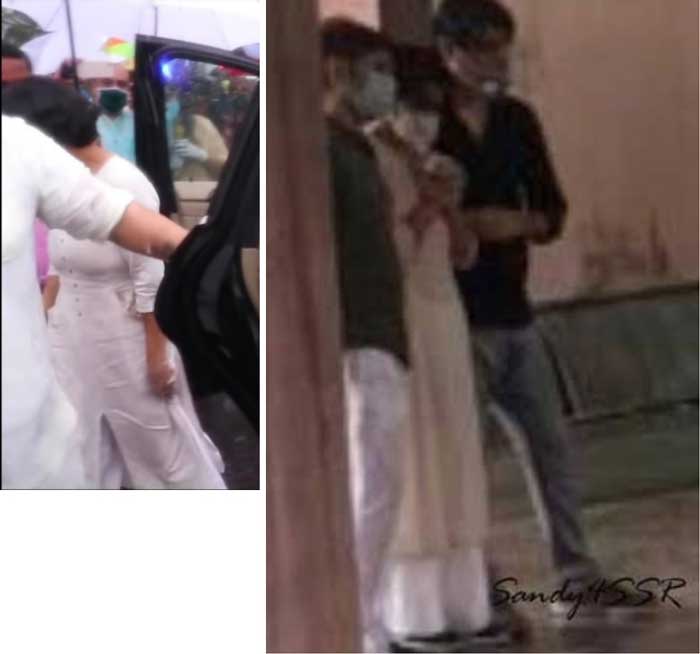 I got a clear pic of Mittu getting out of car.
Compare both these pics. Churidar colour & pattern of stitch are different. I told long back last September.
If it's due to some shade, costume of Mittu in 2nd pic is appearing darker, then why only Churidar top? Check Pants, it's white. Bottom should also turn off-white. Right? In this case top is off-white and bottom is white, all proves both the ladies are not same.
(Visited 654 times, 1 visits today)