Handy Tips While Preparing Indian Breakfast Dishes
I have added some simple tips to make idli/dosa and appams. Click the links to read. Now I shall give some easy tips which can help you while preparing other breakfast items.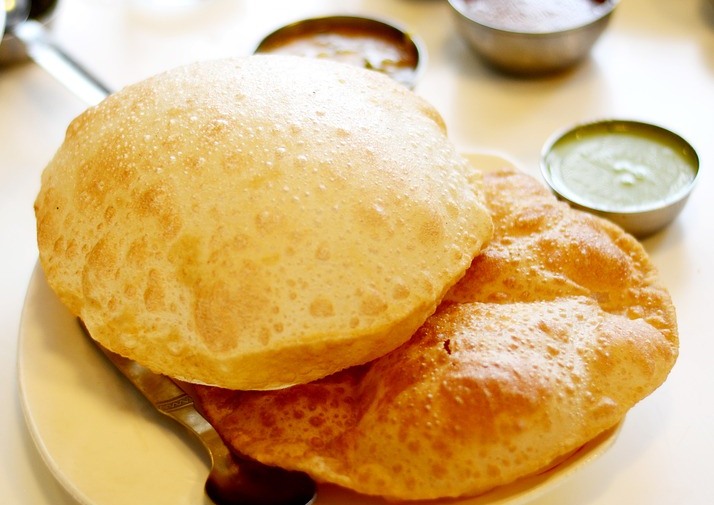 1. While preparing flour/dough for Kozhukatta, add one spoon milk to the water. Then prepare Kozhukatta balls. They won't break easily while cooking.
2. While preparing dough for Poori, add a pinch of sugar as well. Your poori turns crispy once fried.
3. Add a little milk while making dough of Poori. Your Poori turns soft.
4. While preparing vada for dosa, add a little curd to the batter. Vada turns soft and consumes less oil.
5. To prepare rice flour for steam cake you can use coconut water instead of normal water to make it delicious.
6. If you plan to have steam cake along with banana, you can add a tea spoon of sugar too, along with the flour and scrapped coconut.
7. To make soft steam cake, once the flour is prepared adding water, salt and coconut, blend in mixer once.
8. If you add a little rava (sooji) to poori batter before preparing poori it tastes best.
9. You can prepare puttu powder adding scrapped coconut and salt to rice flour and place it in fridge for 3-4 days. If so you can make easy breakfast.
10. Add a little milk while grinding rice for appam. Appam turns soft. (I usually add just before preparation to get a pleasant aroma)
11. While preparing Upma, add a little oil to rava before you prepare it. Rava won't form clots during preparation.
12. Take wheat flour and maida in equal proportions to make puri. Your puris won't absorb too much oil.
13. While preparing flour for Puttu (steamcake), take rice (pachari/raw rice and puzhungalari/parboiled rice) in the proportion 1:1. Soak the rice, powder it and fry it before use.
14. While preparing dough for batura, add a little baking powder to maida. It makes batura soft.
15. After preparing dough of poori, place it in refrigerator for 10 minutes. It consumes less oil, and your puris turn crispy.
16. Add a spoon of sugar while preparing dough of perotta. Your perotta turns crispy.
17. You can add a pinch of cumin while preparing steam cake (Puttu). It improves aroma and taste.
Also go through the gallery of Common breakfast items of Kerala.
Image source: Pixabay
Want to know how to enhance and improve the taste of some of the common dishes? Here is the page link. Click on the images in the gallery to read
(Visited 426 times, 1 visits today)