Sushant Singh Rajput – Bollywood star of 'M.S. Dhoni: The Untold Story' fame
Sushant Singh Rajput (1986 – Forever), fondly called SSR by fans is a successful actor of Bollywood and a philanthropist, who rose to fame playing the lead role of cricketer M. S. Dhoni in sports biopic, M.S. Dhoni: The Untold Story' released in 2016. Formerly a popular actor of Hindi small screen of 'Pavitra Rishta' fame, he marked his big screen debut with hit film – Kai Po Che! in 2013. With a series of hits such as Shuddh Desi Romance, Detective Byomkesh Bakshy, M.S. Dhoni: The Untold Story, PK, Chhichhore and Kedarnath he went on to become a top star in Bollywood. He was a part of highly acclaimed dacoit drama Sonchiriya and the romantic incarnation story, Raabta – the only box office flops of his career. Detective Byomkesh Bakshy was also not successful, though it received high rating and Sushant's role was highly appreciated. He was a background dancer before joining television industry. As per media reports, he was found hanging in his residence in Mumbai on 14th June, 2020, allegedly committed suicide. He was just 34 and was at his career peak when the incident shook whole nation.
He was a brilliant academic student who left studies to pursue acting
Sushant Singh Rajput hailed from Patna, Bihar and was born in 1986. He had 4 elder sisters excluding one deceased elder brother at the age of 4, and they fondly called him Gulshan. Following his mother's death because of brain hemorrhage in 2002, the family shifted to Delhi. Mother's death totally devastated 16-year old boy a lot. He has been so close to his mother than his father, and interestingly she called him, cried and asked him to take care of himself, one day before her death. He has been a brilliant student in academics and enrolled for Mechanical Engineering in Delhi Technological University. He was also a National Olympiad Winner in Physics. However he dropped his studies after three years to pursue a career in acting.A brilliant student with terrific academic records and interest in astrophysics, he initially wanted to become a scientist.
While he was doing his engineering classes, he enrolled in Shiamak Davar's dance classes. He got selected to Shiamak Davar's performance group and was featured as one of the background dancers of 2005 annual Filmfare awards followed by many other award functions. He also performed at the opening ceremony of Common Wealth Games 2006. The idea of trying luck in acting came up during his stint with dance troupe and he left his engineering classes when only one year was left.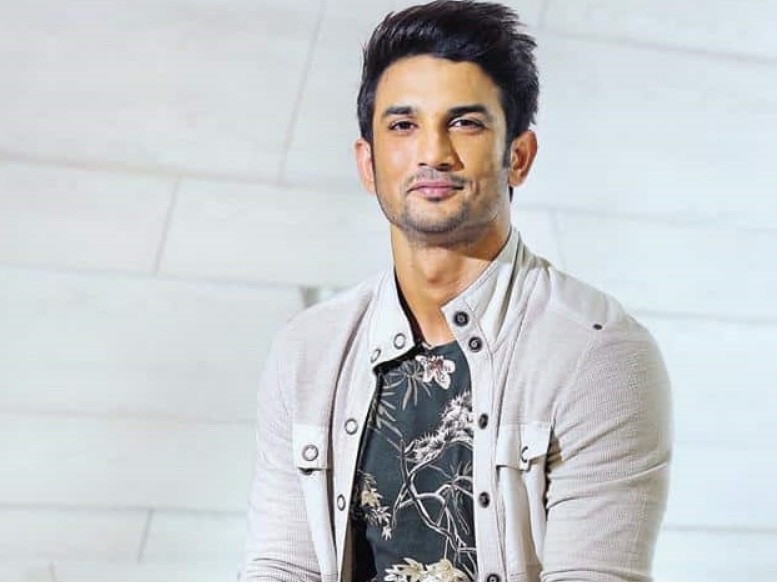 From a background dancer to TV actor & Bollywood star, his career growth is amazing & inspiring
To pursue a career in the field of acting he moved to Mumbai and worked with Nadira Babbar's Ekjute theatre group for 2.5 years, and also started his modelling career. He was featured in a few TV ads, and got first break to television in 2008. The casting team of Balaji Telefilms spotted him doing one stage performance of Ekjute theatre group, and gave him the first break through Kis Desh Mein Hai Meraa Dil. The show earned him initial recognition and also bagged him more TV roles.
As an actor he earned his first television role, Kis Desh Mein Hai Meraa Dil in 2008 which earned him initial recognition, though his character dies after a few episodes. Later he got a major break through Pavitra Rishta in 2009, where he was casted as protagonist opposite Ankita Lokhande. The show's success earned him direct entry to Bollywood. He is one of the very few talented actors of Bollywood like Shah Rukh Khan, Vidya Balan and Irrfan Khan, who started off with television shows before moving to big screen, and successfully made this transition. Also go through the gallery of his images.
Kai Po Che in 2013 marked his glorious big screen debut
Marking his screen debut through Kai Po Che in 2013, he went on to deliver hits one after another – Shuddh Desi Romance, Detective Byomkesh Bakshy, M.S. Dhoni: The Untold Story, PK, Chhichhore and Kedarnath. He became a huge star after the release of M.S. Dhoni in 2016. He has been a bit choosy about his roles after that, as expectation on him grew large, post the huge popularity of this movie. Only after June 14, the shocking news came out that he was sidelined in the industry and many of his much-deserving roles were snatched. Nepotism in the industry is believed to be the root cause, which killed careers of many immensely talented actors belonging to non-filmy background.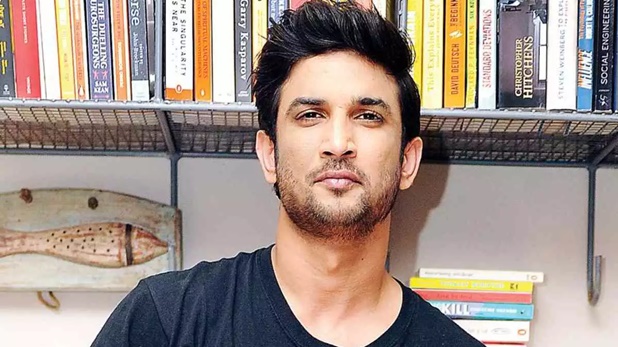 Reportedly he was found hanging in his residence on 14th June 2020 when Corona epidemic hit the nation. It was said that he was suffering from depression, which most of his fans ruled out later. His last film, Dil Bechara was released on 24th July on Hotstar. After the death of actors, Irrfan Khan and Rishi Kapoor, Bollywood faced a huge blow with the absence of Sushant. Ironically his character in his last release Chhichhore advises his son how to overcome depression and suicide feel. Social media came with huge support for the actor, and many believe that he definitely deserves justice for whatever humiliation he faced in the industry which forced him to take this extreme step. Too early to go, Sushant! Deeply hurt.
(While updating this post a couple of weeks later) There are many mysteries surrounding his death and there are rumours saying he was murdered. News coming out through social media and different media sources are also favouring those speculations. People are coming forward with strong support to the deceased actor and urge to hand over the case to CBI. Was he really suffering from depression? Did he commit suicide? Or is it pointing towards homicide? If so who is behind this conspiracy? Or groups of people? Like every fan of Sushant, I also want to know its answers. I shall be updating this post with every bit of confirmed news. Keep watching! I really want my favourite star to get justice, if something unpleasant happened to him, especially from the industry with which he was associated with. A fair investigation is needed – basic right of an Indian citizen, and the justice should be served. Read: Sushant Singh Rajput's 'Dil Bechara' has scripted a strange story.
(While updating lately, if I add my thoughts, I strongly believe he is alive & praying for his comeback. You can read my theories about this mystery, and most probably you will also agree my thoughts are true, if you read my posts). Read: 80+ Co-incidences with the case of south Indian musician Balabhaskar and Photon's Double Slit Theory, Shiv Shakti Concept & Number Puzzle. I have never experienced like this before & no other celebrity has deeply touched me like this. Please give your feedback. Why people still in confusion, if he is alive or not? Why fans praying for his comeback? Why we all are deeply affected? Never ever happened in Bollywood for sure.
Sushant Singh Rajput – Some interesting and less-known facts
1. Sushant Singh Rajput is most popular with his cricketer roles and his roles as romantic hero are equally successful. Interestingly one among his four elder sisters, Mittu Singh is a state-level cricketer, who gave him training for his iconic role.
2. His role in Kai Po Che earned him a nomination for best actor (debut) in Filmfare Awards.
3. He was seen as a background dancer in the title song of Dhoom 2 in 2006, sharing screen space with Hrithik Roshan. He also danced with Abhishek Bachchan for one song in Bunti Aur Babli. Aishwarya Rai was the first star with whom he shared stage for a live performance.
4. Sushant Rajput Singh met Ankita Lokhande for the first time in the sets of Pavitra Rishta, and they dated for 6 long years before they called it quit in 2016. Actress Rhea Chakraborty was his rumoured girlfriend when the tragic news broke out.
5. Sushant proposed Ankita on the national television. They had a live-in relationship in Lokhandwala till they broke up in March, 2016.
6. He was the first runner-up of Jhalak Dikhhla Jaa 4 in 2010-2011.
7. His role in Pavitra Rishta earned him Boroplus Gold Awards for Best Actor in a Lead Role in 2010 and 2011, apart from numerous honours.
8. The lead role in the film Shuddh Desi Romance was first offered to Shahid Kapoor. The film's success brought Sushant to the league of successful actors.
9. Neeraj Pandey's M.S Dhoni: The Untold Story is widely regarded as his career best role till now. It earned him Best Actor (Critics) at Screen Awards, apart from nomination for best actor at Filmfare, Zee Cine Awards, IIFA and many more.
10. He did 1.5 years of preparation before landing into the titular role of M.S Dhoni: The Untold Story, and his role was widely appreciated by critics and audience. He narrowly missed National film awards. He practised the iconic 'Helicopter shot' of Dhoni 225 times a day.
11. He was featured aside his Raabta co-star Kriti Sanon for the music video "Paas Aao" in 2017. As per rumours, he briefly dated the actress too.
12. He donated 1 crore Indian rupees to the CM relief fund for Kerala during floods in 2018 & 1.25 crore for victims of Nagaland flood victims. Big thing is that he did only a few movies in Bollywood till then. Yet he spent huge sums of money for charity.
13. Sushant secured 7th rank at all-India level in AIEEE 2003 and cleared more than 11 engineering exams after his higher secondary classes. Thus he is one among the most brilliant actors of Bollywood.
14. He has worked as an assistant director for Mohit Suri's Raaz 2.
15. He has performed as a crew member of dance troupes of both Shiamik Devar and Ashley Lobo.
16. He lost his mother in 2002, and one more sister too, among his four elder sisters. He was the youngest of 5 siblings.
17. Sushant was taking medicines for depression for the last few months. The news came to light only in June. But now, everyone is suspicious of the authenticity of the news.
18. His PK co-star Sai Gundewar (shared screen space with Sushant and Anushka in one scene as a person who sales ticket in black) lost his life to cancer just one month before June 14, 2020.
19. Right from his debut film many of his characters dies in the movie. In the 10 movies which got theatre released now (excluding Netflix release – Drive), his characters dies in Kai Po Che, Kedarnath and Sochariya in film climax, and also Raabta, the movie based on the theme of incarnation. Interestingly, his last release, Dil Bechara too, which celebrates every moment of life.
20. He had only 10 theatre releases since 2013, and established as a popular actor in a short time span. Though he earned numerous nominations which include Filmfare award best debut for Kai Po Che and Filmfare best actor award for M.S Dhoni: The Untold Story, he never received any major awards. But Screen awards honoured him twice – Best debut for Kai Po Che and best actor (critics) award for M.S Dhoni: The Untold Story. Filmfare awards never honoured him.
21. He owned the unique quality of Ambidexterity – the ability to use both the right and left hand equally well. He was an extra brilliant student in studies as well, with deep interests on science subjects, especially astrophysics and space.
22. He once revealed in an interview that his first girlfriend dumped him because he was too boring, and ever since he has been trying to become more interesting.
23. Shah Rukh Khan was his biggest inspiration, to pursue a career in Bollywood.
24. He never worked with any female co-star twice throughout his film journey. Strange, but true! Swastika Mukherjee has appeared twice with him, but not as his heroine.
25. He owned a space in moon, and he used to watch that space using his telescope at home.
26. He loved to do theatre more than films. In fact he started his theatre journey in 2007 with the play, Pukar.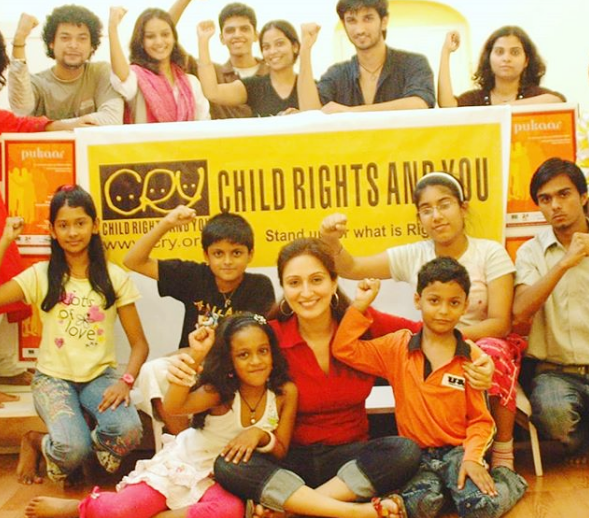 27. In 2019 he told in one TV interview that in the past 12 years he has portrayed 56 characters belonging to movies, television and theatre.
28. He is one among the tallest heroes of Bollywood ever – 183 cm. With good physique, excellent looks and killing smile, he is always counted among the best good looking actors of Bollywood. He gives so much importance to his external looks as well as physique.
29. He got break to television after working as a background dancer behind stars like SRK, Shahid Kapoor and he used to think – Just three steps away! When he got break to television, he deliberately used to visit malls and roam around, so that people smile at him and ask for autograph.
30. PK is the only movie in which he got opportunity to work with any big Khan of Bollywood. Yet he never appears with Aamir Khan even in a single frame. Interesting? Thus Sushant never shared big screen with any Khan, except Saif Ali Khan in his last release, Dil Bechara. Also read: He was more successful than SRK in the last 5 years.
31. It looks weird his character dies in the first and last movies. In fact, post Dhoni's release, his character dies almost in every movie, except Drive and Chhitchore. But the later was a movie fully based on depression and suicide. His journey from Manav to Manny is so glorious and inspiration to all you are willing to face challenges to succeed. An actor plays the role of a dying lead man in the movie, and he passes away in a mysterious situation before the movie releases, has ever happened in world cinema? I doubt so.
32. He followed more than 6000 people in instagram, which include his fans and also those who share his interests. It is very rare for such a popular and budding young actor. He also personally requested people to watch his movies, so that he can survive in Bollywood. He often wished them on birthdays. Such a humble and down to earth person. Salutes!
Sushant Singh Rajput – Top Chartbuster Bollywood Songs
1. Chaar Kadam from PK
2. Jab Tak from M.S Dhoni: The Untold Story
3. Kaun Tujhe from M.S Dhoni: The Untold Story
4. Phir Kabhi from M.S Dhoni: The Untold Story
5. Main Tera Boyfriend from Raabta
6. Ik Vaari Aa from Raabta
7. Title track from Raabta
8. Gulabi from Shuddh Desi Romance
9. Tere Mere Beech Mein from Shuddh Desi Romance
10. Manja from Kai Po Che!
11. Shubhaarambh from Kai Po Che!
12. Qaafirana from Kedarnath
13. Jaan Nisaar from Kedaranath
14. Namo Namo from Kedarnath
15. Sweet Heart from Kedarnath
16. Khairiyat from Chhichhore
17. Fikar Not from Chhichhore
18. Kal Ki Hi Baat from Chhichhore
19. Title track from Dil Bechara
20. Taare Gin from Dil Bechara
21. Khulke Jeena Ka from Dil Bechara
22. Tum Na Hua from Dil Bechara
23. Makhna from Drive
Author's note: I have always appreciated him as a budding talent. He has entertained us over the years, as a good actor and dancer, with so many hit and memorable movies. Thank you so much Sush. A young man from a small town of Bihar who became a huge star (just like cricketer Dhoni), there was a great career ahead if he had not taken this dreadful step. There is one cricket-based movie in Malayalam titled '1983' (2014) with lead role played by Nivin Pauley, one of my favourite movies ever. After watching his role as a cricketer in M.S Dhoni: The Untold Story and Kai Po Che, I really wished '1983′ to be remade in Hindi with Sushant reprising Pauley. No other actor can play cricketer on screen just like Sushant. Now my dream will never come true!!!!
A man with golden heart, he never accused anyone of what was going through his mind though many celebrities were aware of it and he didn't even leave any suicide note blaming anyone. He never came for an open fight, instead suffered himself. It is only because he owned a big heart!! A big salute to you, dear Sush. My respect towards you has only increased manifold after knowing this. With painful heart I am updating this post when I came to know about the harsh reality of Bollywood. Bollywood is not the real place for you, my friend, but our hearts who truly love you and appreciate your talent.
"Only a few people are blessed with such sweet and killing smile, enough to melt human hearts. It's only because he was a good human being. Sushant you will stay live in our hearts forever" – One among the countless posts I posted for you in twitter. Signing Off. …………………….Always Sandy4SSR
(Visited 1,761 times, 1 visits today)