Top 11 Bollywood Item Songs Composed by A. R. Rahman
A. R. Rahman's songs are known for fast rhythms and he contributed a huge series of fast tracks to Indian music. Most of his compositions have been used in Hindi and Tamil movies, and he experimented with many new voices mostly belonging to pop culture. But it's quite surprising that it the past 25 years A. R. Rahman has composed only less tunes for item songs for Bollywood, the entertainment sector of Bollywood which is high in demand. Through this column I picked 11 of his songs belonging to this genre, though a few of them can't be completely categorized as item numbers. A few of these dance numbers were pictured on lead heroine or second lead, though item songs mostly meant for some guest artist. Pardon Please.
1. Mayya Mayya of Guru – This dance number definitely belongs to item songs category and is definitely the most popular Rahman number belonging to this genre. The song featured Mallika Sherawat as a bar dancer and the song was sung by Maryem Tollar in Arabic style. The supporting back vocals were provided by Chinmayi and Keerthi Sagathia. Mallika Sherawat received a handsome amount for this song which became the talk of B'town. Lighting and colour modes of 1970s-1980s era were created for the song, as Guru was a realistic movie, inspired from the life of a successful Indian entrepreneur. Rahman personally trained Egyptian singer Maryem Tollar to sing the song which became the highlight of the film.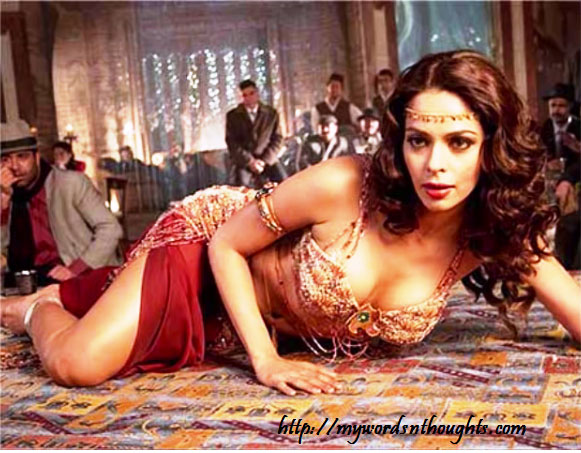 2. Chayya Chayya of Dil Se– One of the top songs of Rahman in the 1990s, this dance number became extremely popular and received many popular awards for best music, best male playback singer and best choreography at Filmfare awards. The song had sizzling Mallika Arora in a special appearance, and she danced with King Khan on the top of a running train to Rahman's tunes. The song is still ranked among the top songs composed by Rahman. The song was sung by Sukhwinder Singh and Sapna Awasthi.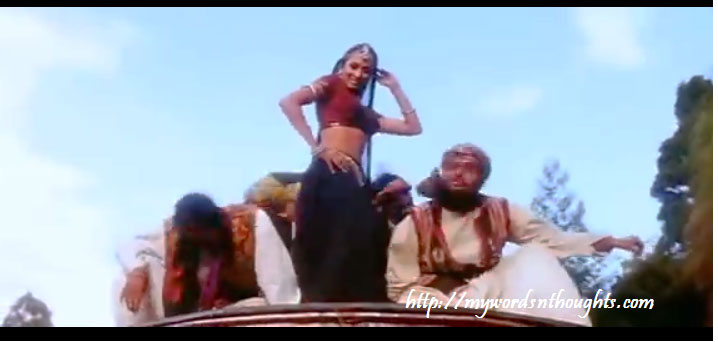 3. Humma Humma of Bombay – This sizzling dance number featured Sonali Bandre as the item girl, and both its Tamil and Hindi versions became huge chartbusters. Prabhudeva's younger brother Nagendra Prasad was seen dancing aside Sonali. In 1990s, Prabhadeva and his brothers have appeared in several foot tapping numbers of Rahman. While Rahman rendered his voice for the popular Tamil version, he used the voice of Remo Fernandes to record the Hindi and Telugu version. Suresh Peters & Swarnalatha provided the back vocals for its Tamil and Hindi versions. Most recently a remixed version was made for Ok Jaanu, and the song was an instant hit.
4. Shakalaka Baby of Nayak– Former Miss Universe Sushmita Sen danced in this popular dance number aside choreographer turned film director, Ahmed Khan. The song pictured for the original version Muthalvan was later reused for its Hindi version. Both the versions were sung by Vasundhara Das, and back vocals provided by Pravin Mani and Shiraz Uppal.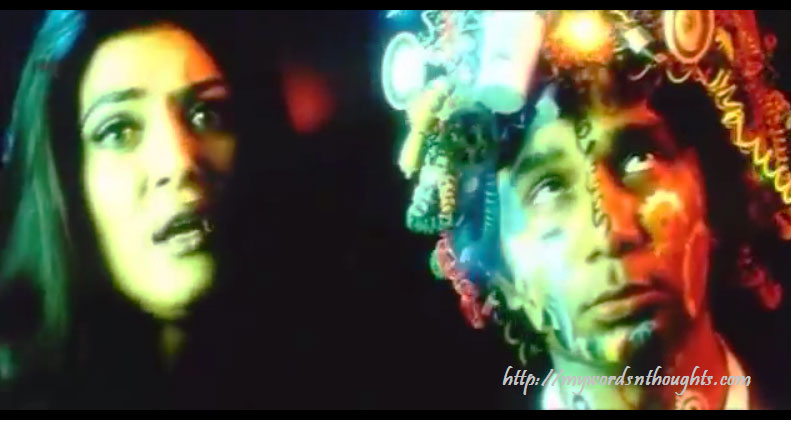 5. Chiggy Wiggy of Blue – One of the most expensive films ever made in Bollywood, the movie couldn't recover its expenses through box office collections. However its songs got noticed. It's the only film starring Akshay Kumar for which A. R. Rahman composed songs throughout his musical career. The movie included a guest track –Chiggy Wiggy featuring international pop singer Kylie Minogue as an item girl. She also sang this track aside Sonu Nigam which went on to become a huge chartbuster. Her soft voice, dance skills and face expressions turned to be a crowd puller to theatres. The producers designed an expensive film set for this special item number.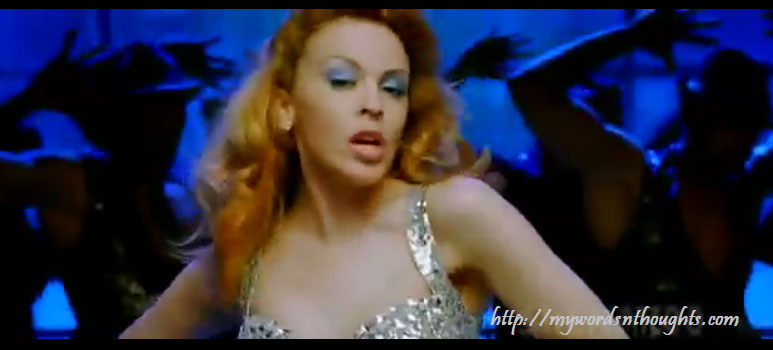 6. Rukmani Rukmani of Roja– Originally a Tamil film, the movie received positive response from Hindi viewers also. Music of Roja was instrumental in making this movie a huge hit. The song had Prabhudeva's younger brother Raju Sundaram playing a cameo role for this song. Raju has danced for several popular tracks of Rahman in Tamil movies.
7. Mawwali Qawwali of Lekar Hum Deewana Dil – Though the movie and its songs were not so popular unlike Rahman works, this particular song needs a mention in this list. Raghav and Tanvi Shah rendered their voice for this dance number which received mixed response from viewers. The item girl has a resemblance with ace tennis player Saniya Mirza.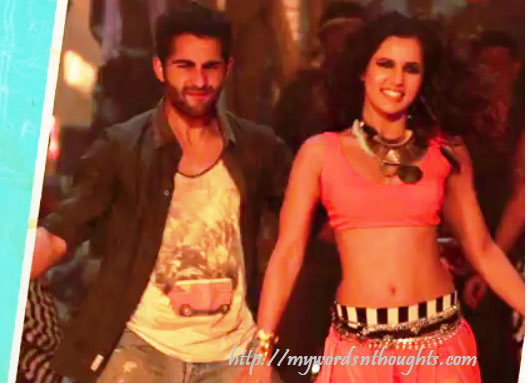 8. Chori Pe Chori of Saathiya – Chori Pe Chori was the weakest track of the most popular Bollywood album of the year 2002. Shamita Shetty who earlier gained popularity through the item number, Sharara Sharara was invited for this item song sung by Asha Bhosle. Vivek Oberoi was also seen dancing with Shamita for this item song.
9. Shabba Shabba of Daud – This dance sequence was pictured on Urmila, Sanjay Dutt and Neeraj Vohra. Though the song can't be fully categorized as an item song, it definitely has all the trades of a sizzling number. Urmila was seen in an extra glamorous role in the movie throughout.
10. Chal Kheva Re Kheva of Doli Sajake Rakhna – One of less-heard songs composed by Rahman, all the romantic tracks of the film were chartbusters. This dance number featured Bollywood actress Mink Brar and veteran actor Amrish Puri. The movie marked the acting debut of south Indian top actress – Jyothika, half-sister of Nagma. The song was reused by Rahman for 1999 Tamil movie, Jodi and the song was 'Anjathe Jeeva'. Most of the songs of Doli Sajake Rakhna were reused, as the composer was very busy those days.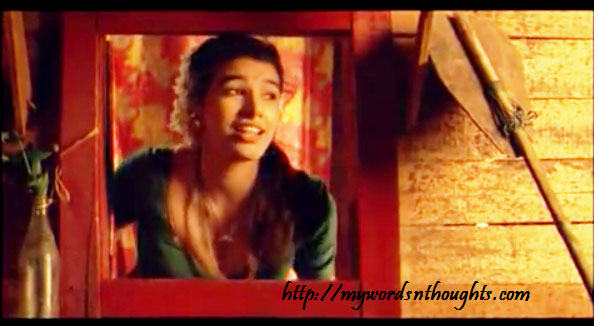 11. O Maria from Dil Hi Dil Mein – I just got this popular item song featuring Rambha, and it definitely owns a mention in the list. It was a huge chartbuster in Tamil version. Its catchy lyrics also played a significant role in making this song an instant hit.
The list mentions female artists as item girls. For the movie Pukar, actor Prabhudeva made a guest appearance for a popular song 'Key Sera', and he put his steps with Dhak Dhak Madhuri. The tune was reused by Rahman, which was originally released as 'Kathal Naigra (Chillallava)' from 1999 Tamil movie, En Swasa Kaatte. 'A special dance number was featured for the movie, Ghajini where the second lead heroine Jiah Khan also performed an item number –Latoo. If you know more songs that can be added to the list, leave as a comment below.
Read a few more posts on
A. R. Rahman, the sensational and most popular music composer of present generation
. Here is the page link. Click on the images to read.
(Visited 3,955 times, 1 visits today)