Mohammed Aslam – The lead performer of 'Aslam Nite'
Mohammed Aslam is a south Indian singer associated with Bollywood, Telugu and Tamil cinema. He frequently sings for A. R. Rahman and Yuvan Shankar Raja. He is regular with his live performances as a singer in India and abroad and is popular with his rendition of old Mohammad Rafi classics. The show dedicated to Rafi has been named as "Aslam Nite". Aslam's voice has been used for several Hindi chartbuster hits of A. R. Rahman such as Pappu Can't Dance from Jaane Tu Ya Jaane Na, Azeem-O-Shaan Shahenshah from Jodha Akbar, Paathshala and Khalbali of Rang De Basanti etc. Remixed version of "Ponmagal Vandaal" from Azhakiya Tamizh Magan is one of his best Tamil songs with Rahman. The song shot him to instant fame.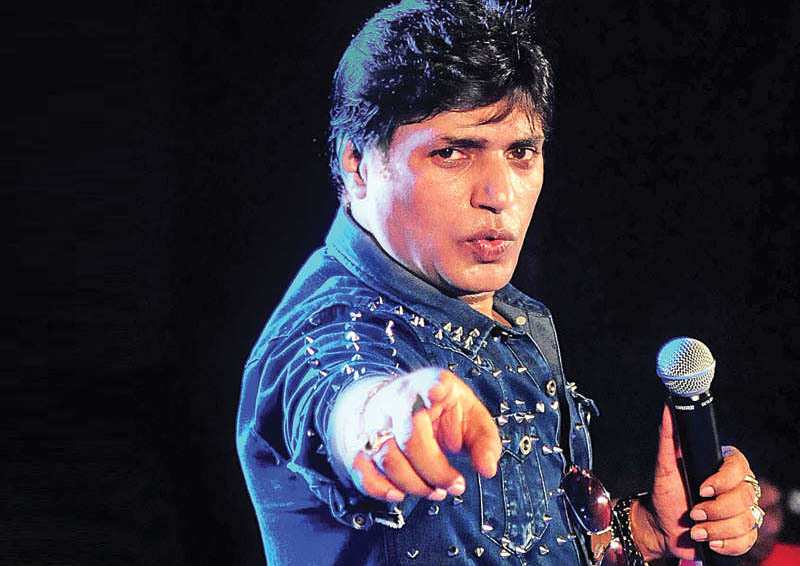 Bangalore-based singer Mohammed Aslam was born in the city. But he has roots from Kerala. Both his mother and wife are from Kerala. Right from childhood he got drawn towards Bollywood music sung by Rafi, Kishore Kumar and Mukesh. He grew up listening to songs and is a self-learner. Slowly he got opportunities to perform at weddings and religious functions. In 1994 he got the first break to playback singing through the film, Nattamai. Sirpy was the composer and "Naan Uravukaaran" was the song. Yet it took more than a decade to establish as a playback singer, and A. R. Rahman was his mentor who gave him some of the finest songs.
Songs of Rang De Basanti gave him the big break to Bollywood, followed by Pappu Can't Dance from Jaane Tu Ya Jaane Na, where he performed aside a group of singers. Aegan, Sillunu oru Kaadhal and Varalaru are some of his works in Tamil. He owns more than two decades of experience in stage performances. His voice sounds uncannily like Rafi Sahab and that's one of the reasons why his rendition of old Rafi songs became popular. At a point of time, media also spread a rumour that he is Rafi's grandson. His voice and name were the reasons behind it.
Some of his popular songs of Tamil are "Ponmagal Vandaal" from Azhakiya Tamizh Magan, "Anandham Anandham" from Poove Unakaage, "Kettena" from Desam, "Ilamai" from Godfather, Nakshathira Jannalil" from Surya Vamsam, "En Pennendru" from Love Today etc.
Mohammed Aslam – Some interesting and less-known facts
1. He started singing at six and gave his first public performance at the age of 13.
2. Apart from film songs he also performs bhajans, and has done more than 2000 concerts.
3. He is not formally trained in classical music, and learnt music listening to old songs. Rafi songs played an important part.
4. In 2016 he marked his playback singing in Malayalam movies through Monsoon Mangoes when he sang the song "Asha" aside Jagdish.
5. He has been a part of A.R Rahman's world tour in 2006.
6. Through the song "Ilamai" from Godfather, A. R. Rahman brough Kishore Kumar's yodeling to Tamil cinema.
(Visited 282 times, 1 visits today)