25 Easy Kitchen Tips for Housewives – Series 1
From today onwards I am starting a new series on kitchen tips to help all house wives who like to add an extra flavour to their dishes. I would like to provide a few more tips to make your kitchen work easy too. I am using women's magazine Vanitha to quote all useful tips of this series. Hoping it will be helpful to you all.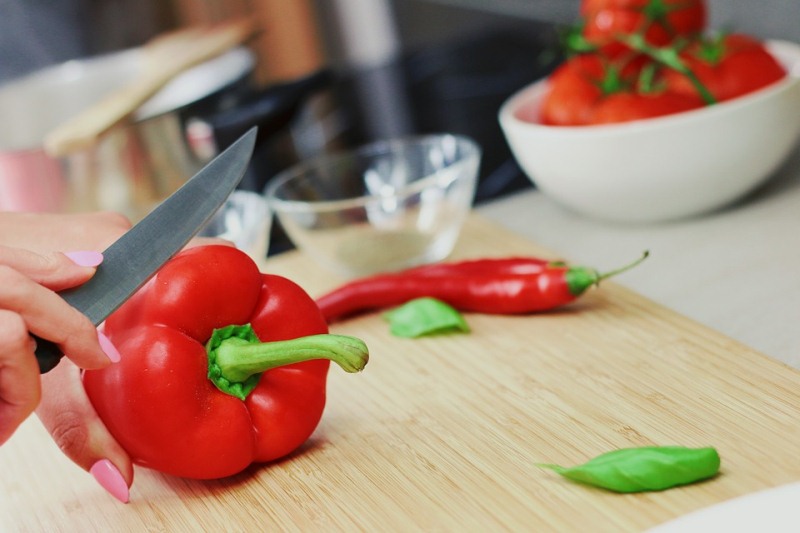 1. To prepare rice flour for steamcake you can use coconut water instead of normal water to make it delicious. If you plan to have it along with banana, you can add a tea spoon of sugar too, along with the flour and scrapped coconut.
2. To make steam cake soft, once the flour is prepared adding water, salt and coconut, blend in mixer once.
3. While preparing curry using red spinach, add a pinch of sugar while cooking. Spinach won't loss its beet root colour.
4. If you want to sauté a lot of onions for your preparation, there is a method to reduce oil consumption. Place it inside a steamer and steam it once, then sauté as usual. It takes less oil.
5. If your pickle is thick, heat a little oil and add to it.
6. Never throw away the water remained after cooking vegetables. It's highly nutritious. Add to soups or other curries.
7. Sprinkle a little sugar or salt to sauté onions easily.
8. Before preparing fish, along with powders of chilli, coriander and turmeric add a little mustard powder while marinating. Fish won't break into tiny parts easily.
9. Many of us dislike the unpleasant smell while cooking cabbage and cauliflower. You can chop a ginger piece and add to it to reduce the smell. Another solution – Wrap a piece of bread in a cloth and place inside the water used for cooking these two items.
10. If you don't like egg smell of cake, add a spoon honey while preparing its batter.
11. It's possible to keep eggs fresh outside your refrigerator. Apply a little ghee on its shell and place it in a cool place, away from direct sunlight.
12. While preparing pickles using vinegar, if you add a pinch of sugar its taste multiplies.
13. To remove stain of banana and banana flower, dip it in water for 10 minutes. Then wash using butter milk.
14. Never pour olive oil into the water while boiling pasta. If so, when you add sauce to pasta later, it won't mix easily.
15. While preparing pan cake if you use soda instead of water your pancake becomes softer.
16. If you add a little rava (sooji) to poori batter before preparing poori it tastes best.
17. To make ginger-garlic paste, take garlic and ginger in the proportion 3:2.
18. While frying eggs by simply breaking eggs and adding to oil, add a little bread crumb powder. It tastes best, increase its volume too.
19. Before you cut raw banana if you apply a little oil to knife and your hands, they won't get stained.
20. Before placing jelly in mould plate, immerse it for a little time in hot water. Your jelly will easily come off the plate.
21. After preparing custard sprinkle a little sugar on the top. If so, it won't form a thin membrane on its top.
22. Liquid glucose – used for icing cakes and similar purposes can be taken easily if used a moist spoon.
23. If well ripened banana is excess, peel of its skin and place in freezer. After sometime take it from freezer. Now dip it in melted chocolate and place it back in fridge. A good snack for kids is ready.
24. Make one two holes in plastic covers. Then keep apples in those covers and place it in your refrigerator. Your apples stay long fresh.
25. Lettuce is needed for making salad. If they are not fresh, there is a method to bring back its freshness. Take some cool water and add a little lemon juice to it. Mix it well and immerse lettuce in this cold water. Then place it in fridge for one hour and prepare salad later.
Wait for me for more kitchen tips here.
To get simple tips to preserve food items for long days naturally
Image source: Pixabay
Read a few more interesting articles related to easy cooking. Here is the page link. Click on the images in the gallery to read.