Goli Baje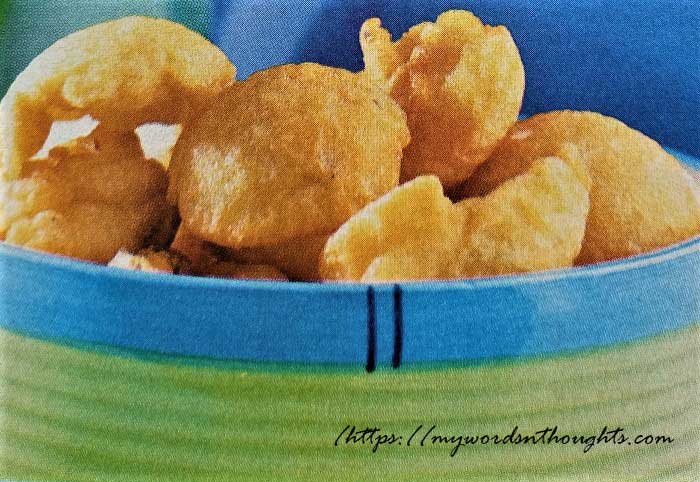 Ingredients for Goli Baje:
1. Maida – 1 glass
2. Shallots chopped – 5
Green chillies chopped – 2
Curry leaves – 1 stalk
Salt – For taste
3. Oil – As needed
How to prepare Goli Baje?
1. Mix maida in water, and then add ingredients no:2 to it.
2. Heat oil in a pan, and pour the batter little by little similar to unniyappam.
3. Deep fry till it's done.
Courtesy: Vanitha Magazine May 1-14, 2006
Also read a few more maida main course recipes. Click on the images in the gallery to read.
(Visited 17 times, 1 visits today)