Fresh Orange Jelly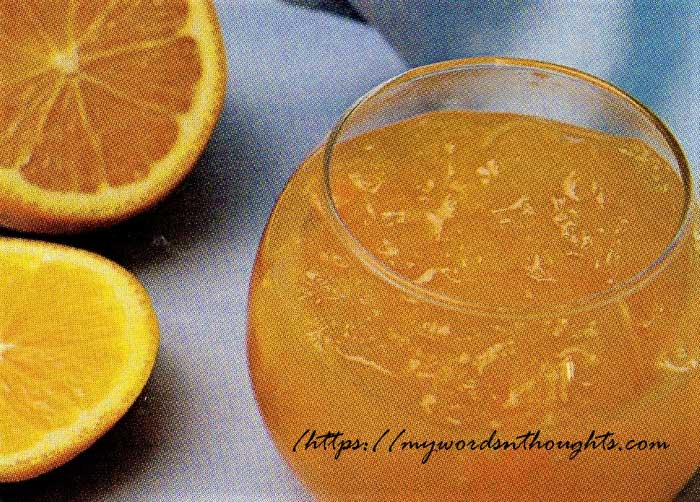 Ingredients for Fresh Orange Jelly:
1. Orange juice – 2 cups
Sugar -1/4 cup
2. Gelatine – 3 small spoons
Water – 3 big spoons
3. Orange flesh (after removing skin, seed and thin membrane) – 1 cup
How to prepare Fresh Orange Jelly?
1. Mix ingredients no: 1 in a bowl and place this bowl on the top of hot water.
2. Keep stirring and dissolve sugar completely.
3. Soak gelatine in water and place above hot water to melt it.
4. Pour it to hot juice and mix well.
5. Gently heat the contents, and then mix it well.
6. When it cools, place in refrigerator and allow it to set.
7. When it's half done, add orange flesh and mix well.
8. You can pour this jelly to moulds.
9. Place them in refrigerator and allow to set.
10. Serve with custard or cream (optional).
Courtesy: Vanitha Magazine January 7-20, 2023
Read a few more pudding recipes. Visit my page.
(Visited 11 times, 1 visits today)