Healthy Vegetable Pancake
Pancake prepared from all-purpose flour is an unhealthy food menu. If you take too much care about diet or if suffering from lifestyle diseases, all-purpose flour is a strict 'no'. Why can't we substitute maida with healthy flours like wheat, grains like oats etc? Adding a few vegetables to it improves its health quotient too. This is a simple pancake recipe prepared using oats and vegetables.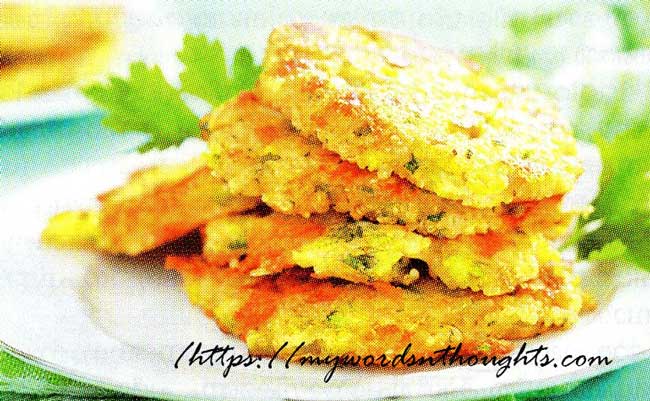 Ingredients for Healthy Vegetable Pancake:
1. Oats powdered – 1 cup
Gram flour/Semolina – 4 big spoons
Rice flour – 1 big spoon
Salt – For taste
2. Carrot and salad cucumber grated – 1 each
Green chillies – 2, chopped
Ginger-garlic paste – 1 small spoon
Coriander leaves – As required
Oil – 5 big spoons
Curd – ½ cup
How to prepare Healthy Vegetable Pancake?
1. Prepare batter using ingredients no: 1 and sufficient water. Batter should be thick in consistency.
2. Add the remaining ingredients to it and mix well.
3. Heat a tawa and grease it with a little oil.
4. Pour a little batter using a ladle and spread it to round pancake shape.
5. When one side is well cooked, flip once and cook the other side too.
6. Continue the process for remaining batter and prepare hot pancakes.
7. Serve it with coriander chutney or mint chutney.
Courtesy: Vanitha Magazine January 7-20, 2023
Read a few more pancake recipes. Visit my page. Refer the page & click on the links to read.
(Visited 4 times, 1 visits today)