Cake Balls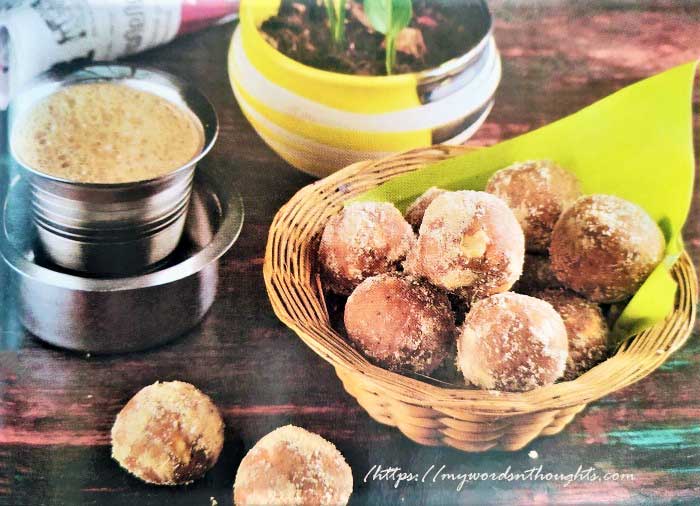 Ingredients for Cake Balls:
1. Tea cake/Sponge cake powdered – 2 cups
Glucose biscuits powdered – ½ cup
2. Butter – 2 small spoons
Sugar powdered – 4 small spoons
Instant coffee powder – ½ small spoon
Lemon juice – ½ small spoon
3. Cashews broken into small pieces and fried in ghee – ¼ cup
How to prepare Cake Balls?
1. Strain cake and biscuits together through a strainer.
2. Keep ¼ cup separately and in the remaining cake-biscuit mixture, add ingredients no: 2 and mix well.
3. Gently mix till everything is mixed well, and it turns soft.
4. Add fried cashews to it and make small balls.
5. Roll each of them in cake-biscuit mixture to get a thin coat, and serve.
Courtesy: Vanitha Magazine May 14-27, 2022
Also read a few more ladoo recipes. Click on the images in the gallery to read.
(Visited 8 times, 1 visits today)