Bijukuttan – Popular comedian of Malayalam cinema
Bijukuttan is a character artist of with Malayalam cinema, best known for essaying comic roles. As a comedian his first full-fledged movie was Chotta Mumbai released in 2007. Prior to it, his debut role in Pothen Vava also got noticed. Adi Kapyare Koottamani, Madhura Raja, Kunjiramayanam, Aravindante Athidhikal, Aadu Oru Bheegara Jeeviyanu, Godha, Annmariya Kalippilannu etc are some of his popular roles on screen. He is a mimicry artist, and has appeared and hosted a few comedy shows on television, apart from doing TV soaps.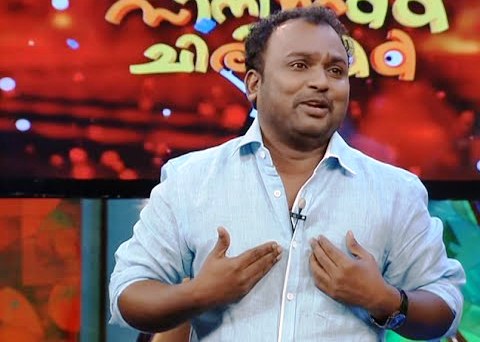 Bijukuttan was born in North Paravur, Ernakulam in 1976 into a very poor family. His father was a daily wage worker. He is a school drop who didn't complete his 10th standard studies because of the poor financial condition of his family. He started his career as a mimicry artist and standup comedian. Later he appeared in a few television shows as well, which caught the attention of audience. That's how he got the big break to movies. He has been a part of popular comedy shows on Malayalam television such as Savari Girigiri, 5 Star Thattukada and Ettu Sundarikalum Njanum. As an artist he got the big break through the show – 5 Star Thattukada. He has appeared in more than 50 films till now, mostly playing comic roles.
Bijukuttan – Some interesting and less-known facts
1. He shared screen space with Mammootty in his first film, and with Mohanlal in second film. Both the films were released in same year and his roles got noticed.
2. His wife's name is Savitha and the couple has two daughters.
3. During his childhood, his coconut leaf-thatched home used to leak during monsoon season, and his younger days were spent in poverty.
4. He started doing mimicry since his school days, and later he joined a few troupes.
(Visited 497 times, 1 visits today)