V. D. Satheesan – Congress Politician from Kerala and 4-term MLA from Paravur
Advocate V. D. Satheesan is a very influential Congress politician from Kerala, who currently serves as one of the 6 Vice Presidents of Kerala Pradesh Congress Committee (KPCC). Now he is serving his 4th term as legislator from North Paravur constituency. He has been elected to state assembly in 2001, 2006, 2011 and 2016 state elections without any defeat. It was nearly two decades since Congress won a seat in Paravur. Satheesan was practising in Kerala High Court before he joined state assembly for the first time in 2001. Since then he is fully active in politics and trade unions. He also heads many of the trade unions of the commercial area of Kochi city. Since 2021, he serves as the leader of opposition of Kerala Legislative Assembly. He also represents Paravur State Assembly constituency, since then.
V. D. Satheesan was born in Nettoor of Ernakulam district in 1964. He has been brilliant in academics and owns a string of degrees. Graduation, Post-graduation, LLB and LLM are the educational degrees his own, and he completed his law studies from Thiruvanathapuram, after which he started practising in Kerala High Court till he joined politics. He has been a student leader since his school days, and has served as Chairman of MG University Union, as a member of KSU.
He is also known for his orator skills who has raised many issues in Kerala legislative assembly. He slammed LDF for politicising flood relief operation and its stance on Kasthurirangan report.
V. D. Satheesan – Some interesting and less-known facts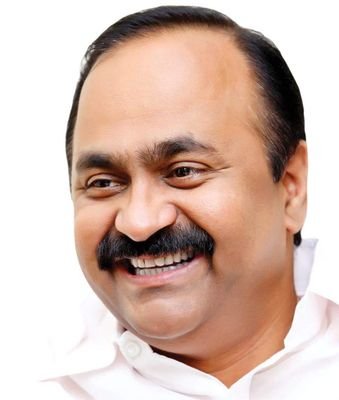 1. When he became Congress MLA in 2001, he broke the monopoly of LDF in Paravur for 4 terms and nearly two decades. It was long back in 1980 when Congress' A. C. Jose got elected to state assembly and served in this position till 1982.
2. He currently serves as the president of more than a dozen of trade unions of Ernakulam. Cochin Refineries Employees Association, Ernakulam District Cooperative Bank Employees Union and Kerala Books and Publications Society Staff and Workers Union are among those.
3. He loves reading and trekking. He is a nature enthusiast too.
4. His early education till post-graduation was completed in Ernakulam and law studies at Thiruvananthapuram.
5. He holds a Post-Graduation diploma in Social Service.
6. As a legislator education, health and development projects are his top priorities.
7. He has received many awards for best MLA, given by different organizations, and he truly deserves it.