Vanilla Sponge Cake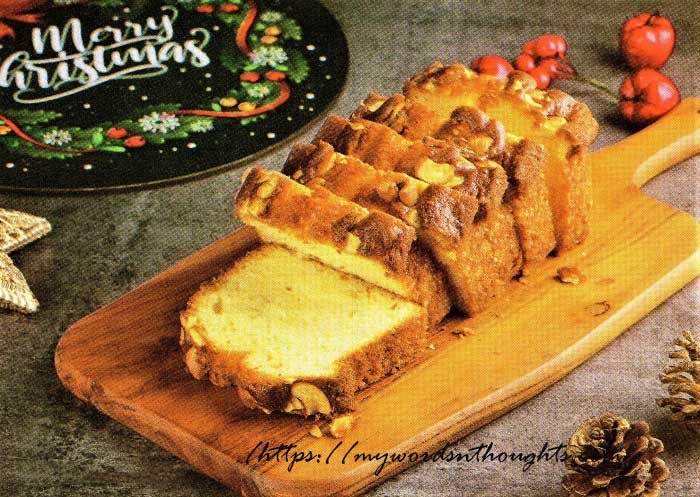 Ingredients for Vanilla Sponge Cake:
1. Maida – 2 cups
Baking powder – 2 small spoons
2. Sugar – 1 cup
Oil – ¾ cup
3. Eggs – 4
4. Vanilla extract – 1 small spoon
5. Milk – ½ cup
6. Almonds, hazel nuts, walnuts broken – ½ cup
How to prepare Vanilla Sponge Cake?
1. Pre-heat oven in 180 degree Celsius.
2. Take an 8-inch size pan, grease it and put butter paper.
3. Blend maida and baking powder in a bowl.
4. In another bowl, mix sugar and oil in high speed.
5. Keep beating till sugar dissolves completely and foam appears.
6. When it turns soft, add eggs one by one and continue beating.
7. Add vanilla essence and beat again till it completely mixes with the contents.
8. Add half of maida mixture slowly to it. Never mix too hard.
9. Add milk slowly to it and mix gently.
10. Add remaining maida flour, along with some nuts and slowly mix the contents.
11. Pour the batter to greased pan and sprinkle remaining nuts.
12. Bake your Vanilla Sponge Cake in pre-heated oven for 40-45 minutes, or till it's done.
Courtesy: Vanitha Magazine December 10-23, 2022
Read a few more cake recipes. Visit my page. Click on the images to read.
(Visited 15 times, 1 visits today)