Top 10 Duets of Kishore Kumar and Asha Bhosle in Bollywood
Most recently I have prepared Top 50 solo hits of Kishore Kumar & Top 50 duets of Kishore. From the second list, I have prepared 10 best duets of Kishore Kumar and Asha Bhosle. The list is purely based on my personal choice and please don't take it too seriously. Asha Bhosle holds the record of singing maximum duets with both the leading singers of Bollywood – Mohammed Rafi and Kishore Kumar. She has also contributed some of the extremely popular solos, and most of them were composed by either O. P.Nayyar or her husband R. D. Burman. In fact Pancham da gave some of his greatest songs to both these leading singers, no doubt!
Among the youngsters, her duets with Kishore Kumar are more popular. Despite being talented, Kishore and Asha Bhosle received tough competition from Rafi and Lata throughout 1950s and 1960s, before they emerged as the leading playback singers of Bollywood in the 1970s. Thanks to some of the wonderful tunes composed by R. D. Burman to the duo. The talent of both these celebrated singers was well explored by Pancham da, and most of those wonderful tracks were solos. You can also check my list of top 15 Asha Bhosle songs here. And here goes my list of my top 10 favourite duets of Kishore Kumar and Asha Bhosle.
1. Tu Tu Hai Wohi from Yeh Waada Raha – One of the finest compositions of R. D. Burman ever, and among the most popular duets of Kishore Kumar and Asha Bhosle, the song is extremely popular even after 35 years. The song with multiple versions featured Rishi Kapoor and Poonam Dhillion, and Tina Munim too. Gulshan Bawra penned the lyrics. Ishq Mera Bandagi Hai is yet another popular duet of the film of Kishore Kumar and Asha Bhosle. It featured Tina Munim.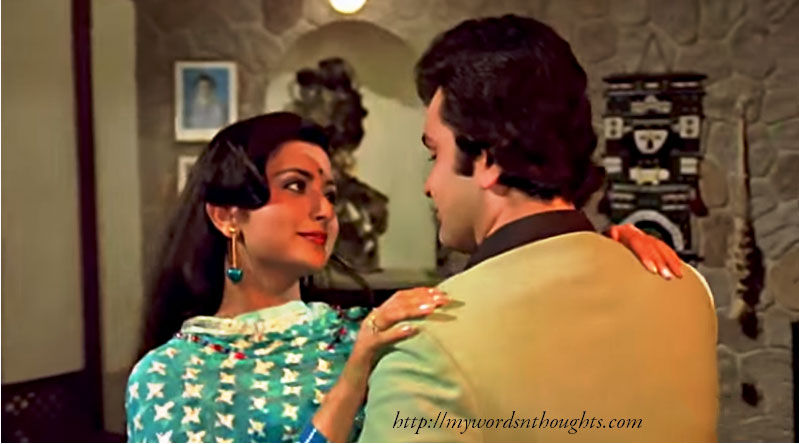 2. Jaane Jaa Doondta from Jawani Diwani – The movie included three duets of Asha Bhosle and Kishore Kumar and almost all its tracks have been remixed multiple times owing to its popularity. Regarded as one of the finest duets of Kishore Kumar and Asha Bhosle ever, the song also got noticed for its wonderful filming. It was fresh to see Jaya Bhaduri in a glamorous role, and the song also featured Randhir Kapoor. Music was composed by R. D. Burman and Anand Bakshi penned the lyrics. Kishore Kumar has sung some amazing tracks for Randhir Kapoor, and his younger brother Rishi Kapoor as well.
3. Yeh Raaten Yeh Mausam from Dilli Ka Thug – This movie was released in the late 1950s, when Kishore Kumar was active in the industry as an actor as well. During his initial days, he tried his luck in acting and music direction, apart from singing, where he received limited success. As an actor, Dilli Ka Thug is one of his earliest noted works, and he shared screen space with popular actress Nutan. The song composed by Ravi and penned by Shailendra was extremely popular in those days.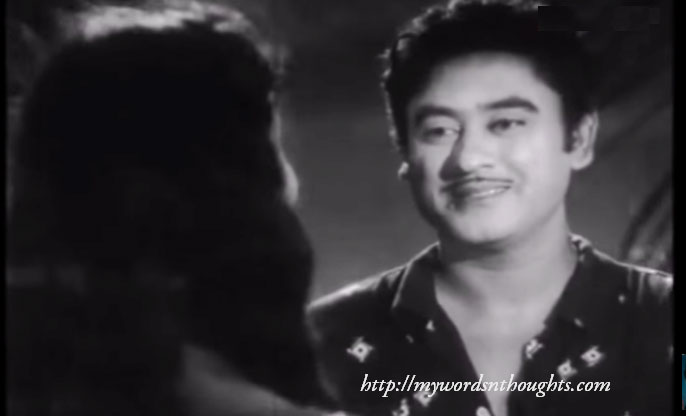 4. Aankhon Aankhon Mein from Mahal – Kalyanji Anandji composed the film's music and both the duets of the movie, sung by Kishore Kumar and Asha Bhosle got noticed. Anand Bakshi penned the lyrics. Dev Anand-Asha Parekh pair was popular since Jab Pyar Kise Se Hota Hai got released. Dev Anand is perhaps the only actor, whose songs succeeded with the voice of Rafi and Kishore equally. In my opinion, Asha Bhosle's voice sounds best in the 1960s, and her association with O. P. Nayyar has given some wonderful hits. Unfortunately only few music directors used her voice wisely in the 1960s. She received tough competition from her sister Lata Mangeshkar in the 1960s, who used to be the most sought female voice of the decade.
5. Ek Haseena Thi from Karz – The song at film's climax featured Rishi Kapoor and Tina Munim as performers and Simi Garewal as spectator. Laxmikant-Pyarelal composed the chartbuster tracks of the album, and also went away with Filmfare award for best composer. Its background music and signature tune too were well received. Anand Bakshi penned the lyrics. All the fast tracks of the film were marked as trendsetters in the late 1970s, which very soon paved way to 'Disco Era' of 1980s. Songs also played a significant role in film's success.
6. Are Yaar Meri Tum Bhi Ho from Teen Devian – The song featured Dev Anand and Kalpana of Professor fame. She played an actress in this film, and looks gorgeous in this dance number. She appeared in only lesser number of movies in Bollywood, and received limited success only. Also read: Heroines who debut opposite Shammi Kapoor. Majrooh Sultanpuri penned the lyrics of Teen Devian. One of the top hits of Kishore and Asha Bhosle in the 1960s, music was composed by S. D. Burman.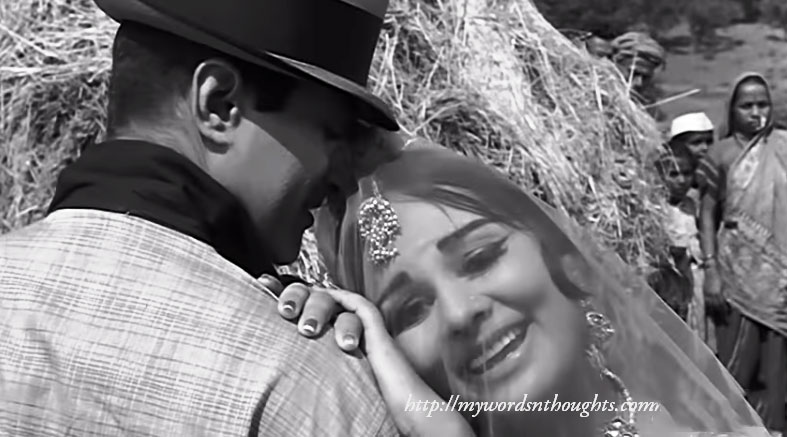 7. Nahi Nahi Abhi Nahi from Jawani Diwani – As told earlier, the songs were smash hits, and the album also played a significant role to establish Kishore Kumar and Asha Bhosle as the most sought singing pair of Bollywood in the first half of 1970s. Anand Bakshi regularly worked with R. D. Burman since early 1970s, and it's one of the finest works of the lyricist.
8. O Meri Soni Meri Tamanna from Yadon Ki Baaraat – One of top romantic hits of R. D. ever, this particular song featured Zeenat Aman and Vijay Arora. The movie had two duets in Asha Bhosle & Kishore Kumar's voice and O Meri Soni Meri Tamanna is definitely the best. Songs of Yadon Ki Baaraat have been remixed and revived several times since late 1990s, and loved by music fans of all generations.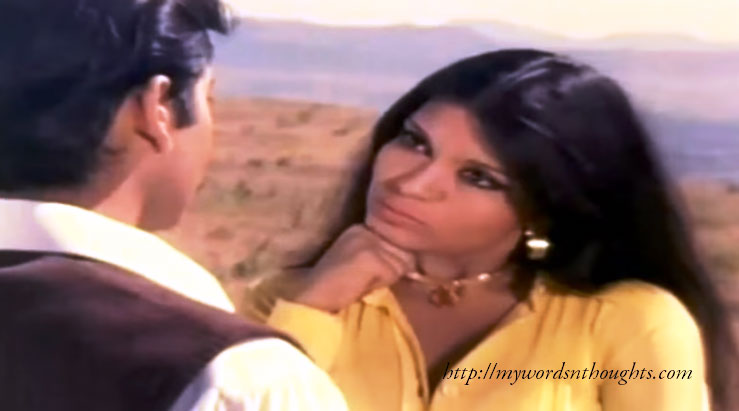 9. Yeh Duniyawale Poochenge from Mahal – Known for his romantic ada as always, Dev Anand was featured in this popular duet aside Asha Parekh. Lyrics were penned by Anand Bakshi. Music was composed by Kalyanji-Anandji, and it's definitely one of the best and melodious duets of Kishore Kumar and Asha Bhosle in the era of 1960s.
10. Suniye Kahiye from Baton Baton Mein – This popular duet of 1979 featured Amol Palekar and Tina Munim, and is still noticed for its lovely picturization. Rajesh Roshan composed film's music and lyrics penned by Amit Khanna. Na Bole Tum and Uthe Sabke Kadam are next popular songs of the movie.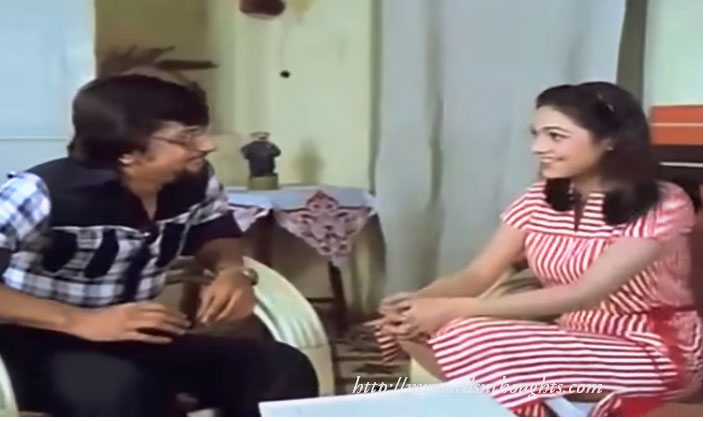 Conclusion: I have to agree, both Kishore Kumar and Asha Bhosle have given some popular duets to music fans. Yet their solo tracks received more popularity and success, if compared with their duets. I think the same factor is applicable to Mohammed Rafi, Lata Mangeshkar and Mukesh too. I think, solos give more choices and freedom of expression to a talented singer. Please note, it's my personal opinion only.
You can read a few more interesting topics on the legendary singer Kishore Kumar. Here is the page link. Click on the links to read.
(Visited 8,987 times, 1 visits today)