Vanasundari Chicken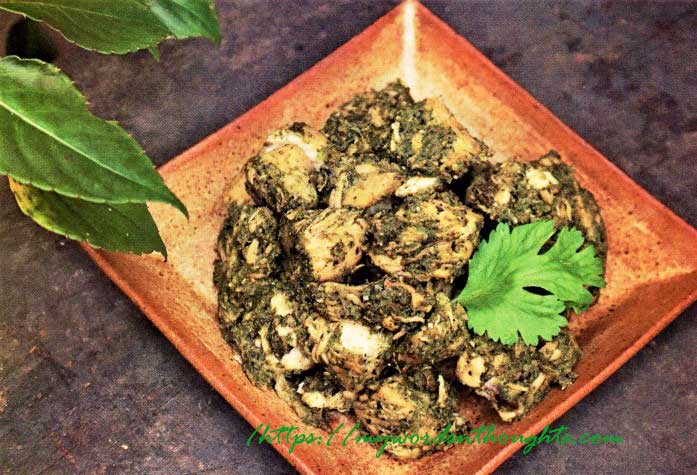 Ingredients for Vanasundari Chicken:
1. Nadan chicken – 250 gm
2. Pepper – 1 big spoon
Green chillies – 4
Coriander leaves – A handful
Garlic – 10 cloves
Ginger – 2-inch piece
Curry leaves – As needed
Salt – As needed
Mint leaves – ¼ handful
Ramba leaves – ¼ handful
How to prepare Vanasundari Chicken?
1. Clean chicken and cut into medium sizes.
2. Make a fine paste of ingredients no: 2.
3. Marinate chicken using half of the above paste.
4. Add sufficient water and cook chicken.
5. When it's done, put off the flame and make small pieces.
6. Place it on a tawa, and add remaining gravy and make it dry. There is no need to add oil.
7. Vanasundari Chicken can be served with salad and ragi dosa.
Courtesy: Vanitha Magazine, December 24 – January 6, 2023
Note: This chicken recipe belongs to tribal group. Once cooked & taken from flame, they beat chicken, make it soft and use.
Read a few more Chicken recipes. Visit my page.
(Visited 23 times, 1 visits today)