Tricolour Sandwich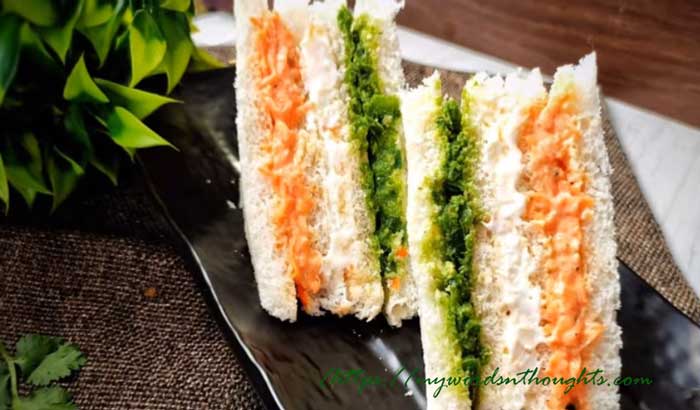 Ingredients for Tricolour Sandwich:
1. Bread slices – 3
2. Tomato puree (Tomatoes cooked and smashed) – 1 table spoon
3. Green chutney (Grinding coriander leaves, coconut, butter, shallots, tamarind and salt) – 1 tablespoon
4. Butter – As needed
How to prepare Tricolour Sandwich?
1. Remove the edges of bread slices.
2. Apply butter on two sides of one bread slice, and both sides of rest two.
3. Coat a layer of tomato puree on one slice.
4. Coat a layer of green chutney on another slice.
5. Place the bread slice coated with butter on either side, at the middle to complete the sandwich.
6. You can cut it into triangular slices and serve.
Courtesy: Vanitha Magazine May 1-14, 2005
Also read a few more sandwich recipes. Click on the images in the gallery to read.
(Visited 31 times, 1 visits today)