Tips to make your valuable ornaments shine better
Everyone wants to add ornaments to their personal collection. But only a few are interested in cleaning and maintaining them properly. If you want to present your golden ornaments to next generation as traditional elements of yesterdays or assets of future, proper care is needed. If you pay a little attention towards them, you can keep them fresh forever without fading in appearance or quality.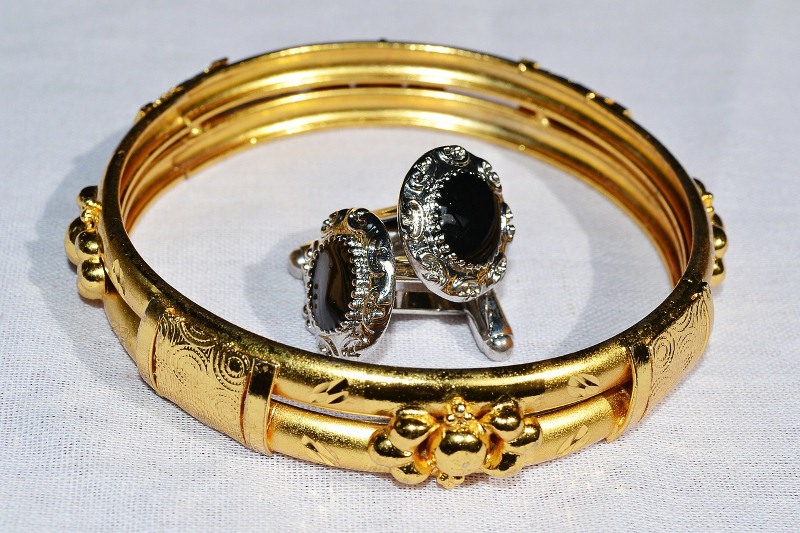 How to preserve gold ornaments?
You may receive cleaning instructions while purchasing gold from store. Use only gentle brush to clean dirt from golden ornaments. Never use substances with rough or sharp edges to clean your ornaments or never keep them along such things.
1. Lotions and soap used while bathing can reduce the glow of gold and diamond ornaments. Body lotions, makeup and perfumes should be used first before wearing expensive ornaments. When you remove ornaments after use, clean their surface using soft coth or tissue paper to remove sweat and oil. Then preserve them in your ornament box.
2. Use a soft brush dipped in lukewarm water and mild soap solution to clean ornaments. Then place them under direct tap water to clean perfectly.
3. If your precious ornaments are specially designed ones or of delicate nature, it's advisable not to clean yourself. Seek the help of professionals for this purpose. In pearl ornaments, never use chemicals or other solutions. It's always better to keep each ornament separately in cloth bags. Never try to clean colourful gem stones in chemical solutions, without proper knowledge.
4. While working outdoor or while exercising or cleaning clothes, keep your ornaments in shelves. While swimming and spas, never use golden ornaments.
5. While keeping ornaments at a place, place them in safety locations or lockers. Never place them near sink, in bathrooms or near windows. Never place ornaments near the lotions used for cleaning floors.
6. When you return after an outing, to remove sweat content of your ornaments, use a cotton or soft cloth to rub it. Then allow them to dry. If you rub all your accessories using cotton once every month, it improves the shining of ornaments.
How to improve durability of ornaments?
1. Re-plate or re-polish white gold and platinum ornaments once in two years to retain their natural colour.
2. There are certain gem stones which can't resist high temperature. They should not be worn in extreme hot conditions. Try to learn more about the characters of precious stones while purchasing, and choose those well suits with your life style and nature of job. You can choose a few ornaments for daily use.
3. Clean your broken, curved or those ornaments with lost stones with the help of a jeweler professional and examine it carefully. If possible, repair the damages before reuse. Adopt it as a habit once in a year, to improve the durability of your ornaments.
4. Always try to keep different types of ornaments in different covers. Lengthy chains, thin chains, lockets with stones etc should be kept separately.
5. Never place silver ornaments along with other ornaments. If so they loss their glow easily and turn black. Keep them in air-tight velvet covers to improve durability.
6. Apply a little talcum powder to ear rings and wrap them in tissue papers. They won't fade easily.
7. Use padded boxes to carry thick jewellery pieces if you are on a trip. If it is the case of ear rings, keep them in small boxes or jars before placing them along with other ornaments.
8. Avoid heavy and big stone work jewellery during hot summers.
9. Always keep your accessories closed inside wardrobe. Hair spray and perfumes should never come in direct contact with ornaments.
Image source: Pixabay
Read a few more articles on household tips. Here is the page link. Click on the images in the gallery to read
(Visited 118 times, 1 visits today)