Ayurveda for Beauty
When to start beauty care? What things are to be noted in diet? Ayurveda specifies a few basic facts and through this topic I present a few.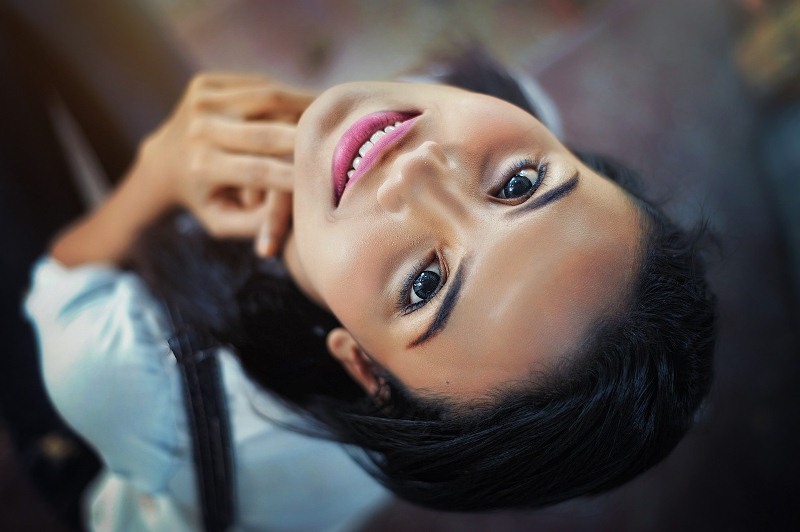 The journey to beauty begins at the significant knot and recognition that beauty is not a gift but proper care to maintain it properly. Every person holds a beauty and proper beauty care is needed to make it shine better. For that our traditional Ayurveda methods give many healthy tips. It can be done with the help of an expert, and through this column I shall provide you a few.
Before hair fall starts
Hair care should be started at the age of 3. Hair growth has four main phases to complete a cycle and each hair passes through four stages namely anagen, catagen, telogen and exogen. Through hair care techniques, longevity of first three stages starting with hair birth and growing strength can be increased. Dandruff mainly caused due to sweating is no: 1 enemy of hair. For proper hair care, you should oil your hair frequently and wash it off using some mild shampoo. If you use hair oil frequently, it keeps dandruff at distance for great extent. It's always better to choose some Ayurvedic hair oil according to the type of hair. If you don't get sufficient time to apply oil to your hair, do it at least once every week in your scalp and massage well, and have a shampoo wash.
Hair fall rate is high in men. When hair fall condition gets noticed, baldness might have attacked them, a condition which is irreversible. Start proper hair care as soon as hair fall begins. Ayurvedic creams are available for this purpose. You can seek a doctor and choose creams or medicines as he suggests.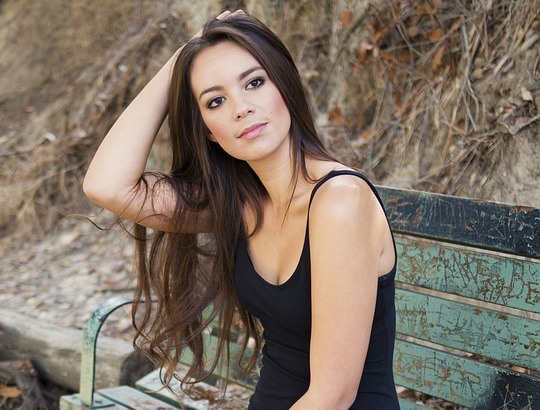 Use some mild shampoo only. Frequent use of shampoo with chemicals can damage your hair a lot. It may turn your hair dry, and hair may lose its strength and break soon. You can use Thali (leaves as shampoo) or some Ayurvedic shampoo. Readymade Thali is also available.
Food for hair growth
If body heat is high, it affects the health of hair. Proper care in diet to reduce body temperature stimulates the healthy growth of hair. Reduce spices and sour tastes in your diet. Fried food items reduce body's absorption and acceptance of water, and reduce digestive mechanism, thereby reducing the absorption of nutrients to body cells. It affects the health of hair. To improve the health of hair, you can take iron rich food and proteins. Leafy vegetables and grain can be included in plenty in your diet. Almond seeds can be soaked and taken as snacks.
Safe guard of eyes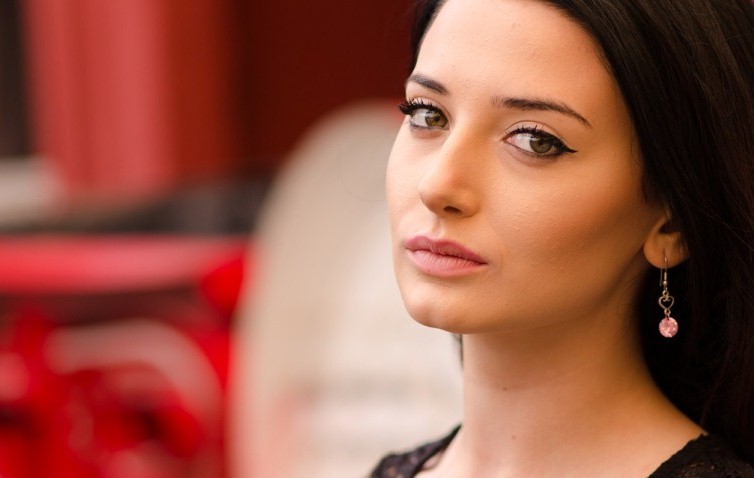 In Ayurveda tonic to eyes is kohl, but prepared through Ayurvedic methods. It's not just a beauty product, but also blocks inflection and provides coolness to eyes. Regular use of kohl made using chemical products, for long time can result in hair loss of eye lashes, eye inflammation etc. If possible, make kohl at home. Otherwise use some product supplied by Ayurvedic companies. Use natural kohl at least once daily. It improves the health of eyes and beauty too.
Medicine for face beauty
Face gets deposited with dirt most, comparing other body parts. Face is easily exposed to dust, sunlight and air and hence cleansing is very much important for beauty care. By cleaning your face tissues and cells, it improves beauty, vibrancy and complexion of face. You can use ayurvedic packs to remove dead cells and it energizes skin too. They are mostly available as powders in packets or containers. For normal skin, you can add a little water to face pack before use. For dry skin people, mix the face pack in honey or milk. For oily skin people, mixing packs with rose water before use could be the best option.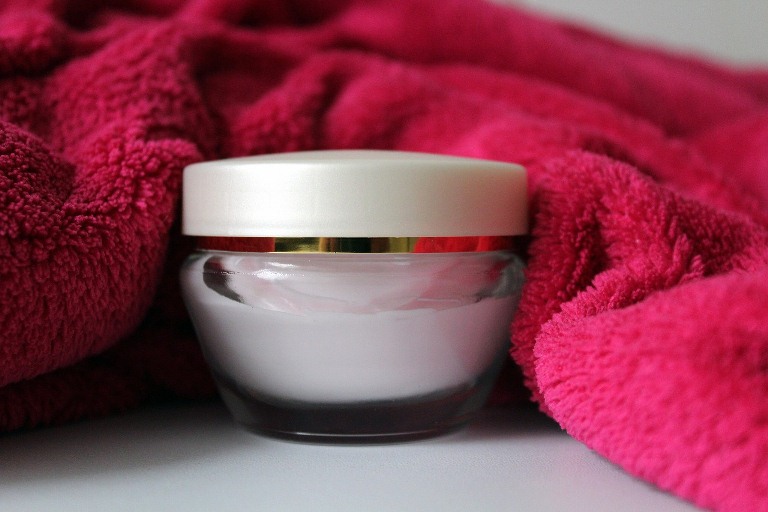 The ingredients of face packs reach and penetrate skin only if in moist condition. For the same reason, you need not keep pack on face for long hours. It's always better to wash it off when it starts drying (around 20-30 minutes). You can also use skin protection creams soon after using face packs, to get more benefits. If you have chosen some Ayurvedic cream, you can apply it before you go to bed and wash off in the early morning. When face creams and body creams are applied overnight, they give more benefits.
Pimples may start their mischief when you reach teens due to the activities of Sebaceous glands. They secrete the oily, waxy substance called sebum resulting in the formation of pimples. You can start the use of face pack in the teens itself to avoid the attack of pimples. Such packs can be prepared at home. Aloe vera juice, turmeric and milk can be made to a paste and apply on face. It's an excellent and natural face pack. But you should use only natural Kasthuri Manjal (Wild turmeric) for this purpose.
Safety measures for feet
Feet are attacked by dust and dirt most, and they often lack proper care. But feet should also be cared properly, similar to face and hair. Feet play an important role in cooling head, but they get dry most. That's the reason why cracks are quite common in feet. You can start foot care at any point of time, though it has lost beauty. While you apply oil on your body parts, massage your feet also. You can add a little salt to warm water and dip your feet in the water for a while. It helps to remove dirt, as well as heal small wounds and cuts, and it's a quick remedy to infections too.
If you don't have sufficient time, you can use foot care creams as suggested by experts. Before you go to bed, rub and clean your foot well and apply foot cream. It keeps your foot soft and avoid cracks and dryness.
Beautiful eyebrows
Black and arrow shaped eye brows play a magnificent role in beauty. If so, you can make your makeup simple. While you apply oil on your hair, you can apply it on your eye brows as well. Castor oil improves hair growth and thickness of eye brows. If you use eye brow pencil regularly to make your brows thick, it may result in loss of hair in future. In normal conditions, hair loss is not common in eye brows, and if such a condition occurs, it may point to some disease symptoms. So consult a doctor for excess hair loss.
Bath to turn beautiful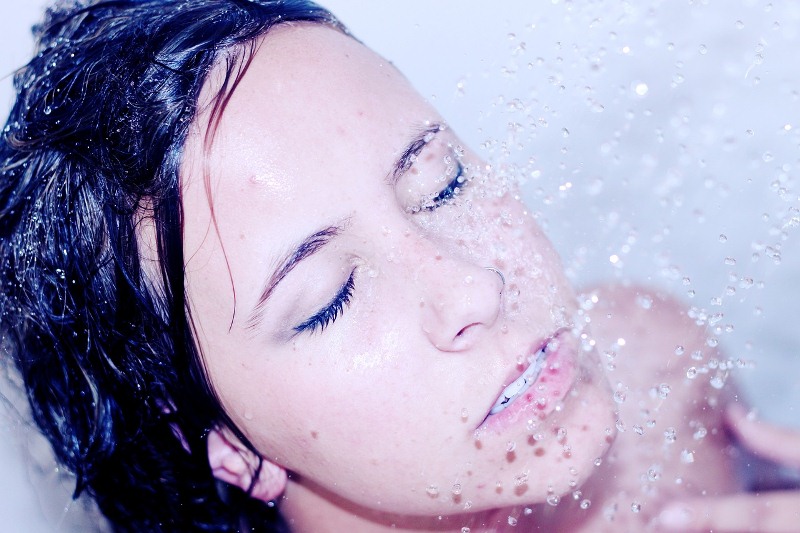 Bath using Wild Acacia caesia (Eencha in local terms) or similar rough products is an excellent technique for exfoliation. It rubs of dead cells from the skin, and glorifies it to add body beauty. In Indian climatic conditions, use of chemical soaps for long time makes your skin dry. Handmade ayurvedic soaps are also available, and can be chosen according to skin type. If skin problems persist even though proper skin care is given, it's better to consult a skin doctor. Doctor may prescribe oral medicines to rectify skin problems.
Moisturizers can be used soon after bath, and provided by Ayurveda too. They are non-sticky and readily available in market. You should assure certification before using such products.
Image source: Pixabay
Also read a few more posts on skin care and beauty. Here is the page link. Click on the images in the gallery to read.
(Visited 103 times, 1 visits today)