Padmaavat Review – Watch this one for Ranveer Singh and Deepika
So, the wait is over and Padmaavat, one of the most anticipated films in the recent times finally got a theatric release. The movie remained in spotlight for all wrong seasons, witnessed a lot of agitations and big headlines in newspapers for the past few months, yet earned victory over all hurdles it faced. Is the movie worth to see in theatres? Is the movie controversial as blamed to be? For the first question, answer is a big 'Yes' and for the second one, a big 'No' from my side.
The film definitely worth watch once, and one of the finest works of Sanjay Leela Bhansali, and as far as I believe, the movie doesn't hurt the sentiments of a particular group of people or religion or their firm beliefs. In fact, I felt that the movie glorified the history and bravery of Rajputs, may be to please the opposing groups or for whatever reasons the filmmakers only know. Read my review of Deepika Padukone starrer Padmaavat, which was earlier titled as Padmavati with the lead actress playing titular role.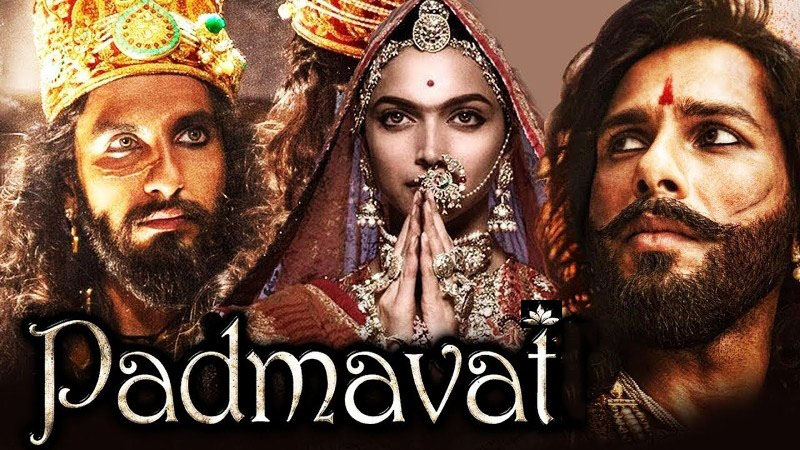 What's Padmaavat about?
The movie is based on a 16th century work with the same name written by Malik Muhammad Jayasi. The epic work narrates the story of Padmavati, a Rajput queen who committed self-immolation to protect herself and her honour from Khilji. The title role is played by Deepika Padukone, Shahid Kapoor played her husband's role and the memorable character of Alauddin Khilji was portrayed by Ranveer Singh. It's the third time in a row, Sanjay LeelaBhansali casted Deepika Padukone and Ranveer Singh for his film, and has succeeded this time too.
Padmaavat Movie Review
Most of the cine-goers have given the film big thumbs up to the magnum opus of Bhansali and I too totally agree with others. Yes, the film is worth a watch for the brilliant performance by its lead stars and grandeur style with which Bhansali unfolds the tale before the viewers. It is nothing short of the wonderful world of Alice, and each and every frame of the movie has been placed beautifully with sincere efforts. A big hats off to the technical team and a wonderful camera work too. Bhansali's art works are always known for its special colour themes, quite different than other Bollywood movies and his epic saga, Padmaavat too is not an exception. The film is visually pleasing with grand sets and treatment. Editing has also been done with perfection, with no drags and delays and everything is just apt.
Performances of the star cast worth appreciation
Though the whole star cast has done a wonderful collective work, it's Ranveer Singh, the villain who steals the whole show. Yet Deepika Padukone also played her role well. Though the movie was believed to be a woman-centric film, it doesn't appear so on big screen. All the three main actors share almost the same screen space. If we look into the the performances of the three actors, Shahid Kapoor who portrayed Maharawal Ratan Singh is bit weak if compared with Singh and Padukone. But it doesn't imply Shahid did a bad work in the film. There was some unknown element missing, may be not written well Shahid's part. In the original work too, I think emphasis was given to Padmavati and Khilji, and Bhansali repeated the same saga.
Supporting star cast includes – Raza Murad, Aditi Rao Hydari, Jim Sarbh and Anupriya Goenka, who don't share much screen space, but have played their parts well, justifying the given roles.
What I liked most in the film
Needless to say, it's the visual treat offered by Bhansali with stunning visuals on a much wider screen, plus performance of Ranveer Singh plus beauty of Deepika Padukone. Special effects appear real, and the camera work is worth to see once. Songs are lovely choreographed, though tunes are weak except the Ghumar song. Background music is also fine. The film doesn't look bored at any point of time though it's almost 2 hours and 45 minutes long, and the slow narration succeeds to catch the attention of audience slowly, but steadily.
What I didn't like in Padmaavat
The horrible screen pairing of Deepika Padukone and Shahid Kapoor is the biggest weak point of Padmaavat, that's what I feel. Shahid Kapoor is definitely a great actor who has created wonders on screen through his stunning performances in Kaminey and Haider. But he looks a little weak in the role of Rajput king, Maharawal Ratan Singh, not quite convincing. The chemistry between Deepika and Shahid also couldn't bring that spark on screen, which audience expect. Yet he has done his part well. When it's a female oriented movie, his role is comparatively less significant and hence can be pardoned.
Though the film was touted to be Deepika's film and promoted this way, she got less screen space comparing the lead male actors, and thus doesn't match with what was promised. I felt it to be a weak point of the film. Deepika's talent was not fully utilized, and the director failed to completely explore the epic woman. Director could have presented her character in layers, equal to how he presented Khilji onscreen. Yet Deepika is the charm and shining lamp of the film, which keeps the whole script enlightened. Yes, it's fine to see all the three lead actors getting almost equal screen space and importance.
Director has given less attention to go into the depth of each character, and gave importance to the grand scale projection of each scene which he succeeds. Except the Ghumar song, music is a complete letdown and has nothing to do with the flow of the film. It could have been better if Bhansali gave its opportunity to some other music composer, and concentrated on to script and film making only. 3D effects are not up to the standard of Hollywood level, yet it's OK. After all, it's the first time ever for a Bollywood mainstream film.
Very often I felt as if the director is glorifying Rajputs through the excess dialogues he added to the film, which were unnecessary and superfluous. Was he trying to please Rajputs so that his film could be released without much controversy and hindrances? It looked artificial at least at a fewer occasions. Some of the dialogues could have been cut short.
Comparisons of Padmaavat with Baahubali 2: The Conclusion
Padmaavat and Baahubali 2: The Conclusion – Magnum opus of two great directors of present times known for their big scale high budget projects – Sanjay Leela Bhansali and S. S. Rajamouli, released within a short interval of time. Obviously comparisons are irresistible. Both the movies caught everyone's attention for the big budget and extravagance in filmmaking, grand sets and recreation of some old era. Which one is better?
In one word, I liked Padmaavat than Baahubali 2: The Conclusion. For the weak second half, I gave 3.25 stars out of 5 for Baahubali 2: The Conclusion. Read complete review here. Both the films matched in talents and presentation. But scenes, particularly action sequences of Padmaavat looked realistic if compared with Baahubali 2: The Conclusion, especially at film climax. Excess of anything can ruin the whole game, and that's what happened with VFX of Prabhas starrer. Yet the film definitely deserves one-time watch. Similar to the budget constraints, the visual effects of Padmaavat were minimal if compared with Baahubali, but it didn't change the quality of the film by any means. Shots and special effects are so close to reality, which is definitely a plus point.
Padmaavat and my ratings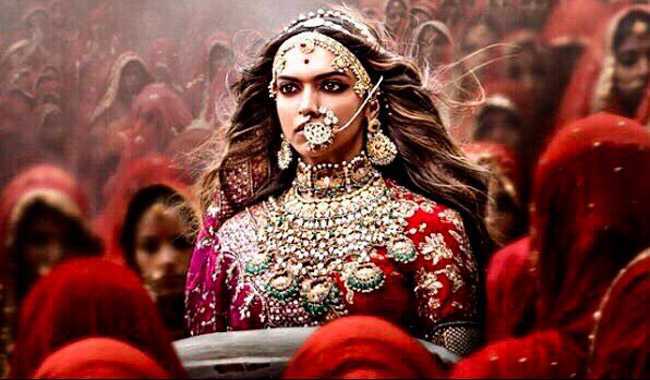 In true sense, I enjoyed the movie very much. For the visual treat Bhansali has given and the way he presented Ranveer Singh and Deepika Padukone, he deserves a standing ovation. Deepika looks so stunning in each frame that we just recollect from our memory, how beautifully Bhansali presented Aishwarya Rai in Hum Dil De Chuke Sanam and Devdas. I bet, no other director in the industry can even present a heroine better than him in front of film audience, in traditional attire. Ranveer's character is presented in many layers, with some layers revealed while the rest left for audience to guess it right. Till now, Ranveer's best works are with the same director, of course, and this one – Ranveer at his career best performance.
Without fabricating with the facts or the epic written in the 16th century, Bhansali has rewritten the script beautifully. Yet I don't ignore the fact that some events have been altered taking director's freedom. As it's an already written story, nothing could be altered too much, and within the limitations, he retold a pleasing story. Let me emphasis, I am not glorifying Sati or similar religious practices where woman's right to live is muted. It's an already written epic, may be myth or real or a combination of both, and where the director is granted less freedom to alter its story, we can't expect him to take his own freedom to add more elements which are not originally written in the 16th century scripts. In the given constraints, he has truly justified Padvamati's significance, no doubt.
And finally, my rating for Padmaavat – The film definitely deserves 3.5 stars out of 5 and a little more than that, though it can't touch 4. My rating is somewhat between 3.5 and 3.75. Screen presence of Deepika is not as much as we expect, and the character Padmavati is not fully explored. I doubt if some scenes which were edited out were of great importance, which could have added extra charm and layers to the lead character Padmavati. The chemistry between the lead pair which was expected to the highlight of the film was sidelined by the stunning performance of film's villain. Yes, the spark between Shahid and Deepika is missing in the film throughout, which affected my ratings of the film as well.
Congratulations to Bhansali and his team to present one of the legendary women of the past before younger generations and to finally succeed after facing so many obstacles.
Read a few more films reviews of new generation cinema written by me. Here is the page link. Click on the images to read.
(Visited 478 times, 1 visits today)