Baahubali 2: The Conclusion Review – Highly recommended to watch at least once
Finally one of the highly anticipated films of year 2017 got released in the summer vacation days of April. The huge success of Baahubali 1: The beginning has already driven so much buzz around the film. Everyone was eager to know actually why Kattappa killed Bahubali, a puzzle going rounds in all social networking sites for the past 2 years.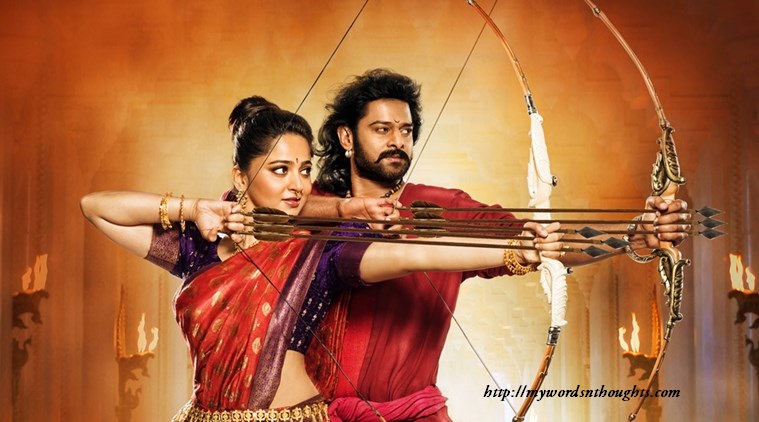 After the phenomenal success of prequel, producers invested huge sums of money in the concluding part. 5 years of making were fully dedicated by ace director Rajamouli for making his magnum opus. Expectations were sky high and the movie has a great theatre release. The movie had a grand opening and shattered all box office records of Indian film entertainment industry. Did the concluding part of Baahubali meet audience's expectations? Let us know.
I watched the movie at theatres only yesterday, yet won't feel bad to write a review on the film, though it's already 10 days movie got released, and have touched the new horizons of 1000 crore mark at box office. If I am asked does Baahubali 2: The Conclusion worth watch at theaters, yes, it's a big 'yes' nod from my side. Many critics have lauded the performance of cast and master brain behind making this movie a big success. Director Rajamouli has given many super hit fantasy movies before, and Baahubali too belongs to this genre.
First half is well-written, finely woven and finest script seen in the recent times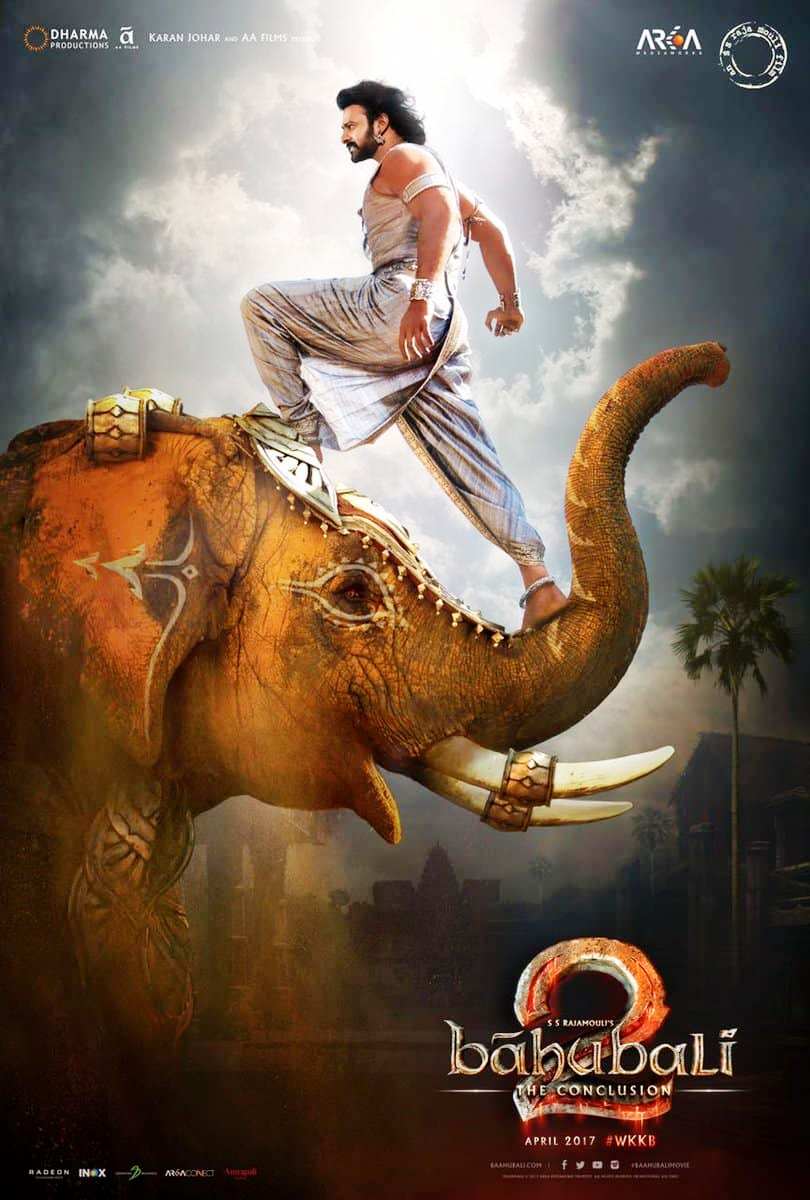 Yes, first half of the movie is well-written with some surprise twists and light moments, and also presented in simply the best manner. Fully engaging first half, each and every artist gave full justification to the role; given a new life to characters, I should say. Prabhas in the role of Mahendra Baahubali, Rana Daggubati as Bhallala Deva, Ramya Krishnan as Shivgami, Anushka Shetty as Devsena and Sathyaraj as Kattappa – each and every one has given finest performances for the movie. I should say, in terms of film story and script, first half of Baahubali 2: The Conclusion has excelled in making than its prequel. Though the movie is bit-lengthy, there is not even a single boring scene in the film, in both the halves.
Second half could have been better
Post interval, the film lost its grip of storytelling somewhere. I felt that the second half could have been better executed with the big resource of talented actors available in the pool. Answer to the 1000-rupees worth question, 'Why Kattappa killed Bahubali?' could have been reached in a better story telling way. The conflict between Devasena and Shivagami could have been taken to the next level, if a few more scenes added. Yet the director has not lost of the grip on story telling fully in the second half, though he loosened it a little. Though the second half of the movie is a bit disappointing, the director managed to give the film a clear finish, and actors excelled in their roles in the second half as well. That's the plus point.
Plus points of Baahubali 2: The Conclusion
The biggest plus point is the bigger scale of film making, and whooping amount of 250 crores is almost used well for movie making. The team's dedication of long 5 years is shown on screen. Powerful performances by lead and supporting cast fully support the director to see his big dream come true.
First half of the movie is just awesome, flawless and holds good grip over the audience in storytelling. Love story of Baahubali and Devasena was told and shown in a vivid manner. Beautiful sets and high power action scenes add more flavours to the movie, to tag it under 'Must watch on big screen'. It's not a hero-oriented movie, and it travels through different threads and powerful characters to conclude at a single point. It's the fight between powerful Sivagami and princess Devsena too, and the screenwriter K. V. Vijayendra Prasad, along with Rajamouli brought new life to the script by adding many surprise elements. There is no lagging behind in any scenes and running time of 170 minutes never gives boredom to the spectators.
Negative points of Baahubali 2: The Conclusion
Second half is definitely the biggest drawback to point at. First half is executed so beautifully that second half is not up to that mark. Otherwise it's ok. Though the movie drew attention for VFX on action, there are many scenes which looked artificial. Some fight scenes look unrealistic. Yet for the overall package of the film, such small negative factors can be neglected. Movie's music by Keervani is also one of the weakest links of the film. It seems the director gave less importance to music section this time. In the prequel he even added an item number!
My verdict – Go and watch with your family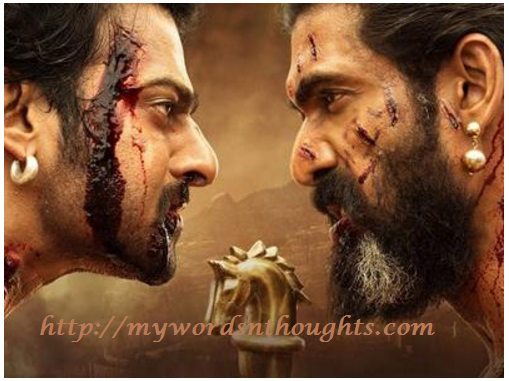 For the first half, I can easily give it 4.5 to 4.75 for its powerful script and stellar performances. I have not given much importance for visualization, and my rating is solely based on script, direction and performance. For the second half, I would like to rate 3.4 to 3.5 out of 5, based on script. That shows the vast difference in narration and presentation between the two parts. So the overall rating is 4.125, somewhat in between 4 and 4.25.
Such movies happen once in a life time, and never miss your opportunity to watch this epic saga on big screen. It's fully a family-oriented film and a great choice for summer holidays. Highly recommended to watch at least once, a visual treat to your eyes, go and get your tickets today.
You might also be interested in a few articles related to Baahubali 2: The Conclusion.
Dubai critic gave 5/5 for Baahubali 2.
Baahubali 2 collects 222 crores in 2 days.
Baahubali 2: The first Indian film to gross 1000 crores
Read about Chiraykal Kalidasan: Elephant in the opening scene of Baahubali
Prabhas' next signed project after a break of 3 years – Saaho, its trailer release.
Read a few more films reviews of new generation cinema written by me. Here is the page link. Click on the images to read.
(Visited 388 times, 1 visits today)