Saaho Trailer – Prabhas' modern avatar appeals his fans
Prabhas received pan India appeal following the tremendous success of Bahubali 1 and 2. Baahubali 2: The Conclusion already crossed 1000 crore Indian rupees at box office breaking all collection records, and his looks and acting skills well-appealed millions of movie buffs across the world. In the past 5 years, the 37 year old actor has not signed any project or endorsements, and fully dedicated this time for Rajamouli's epic – Baahubali.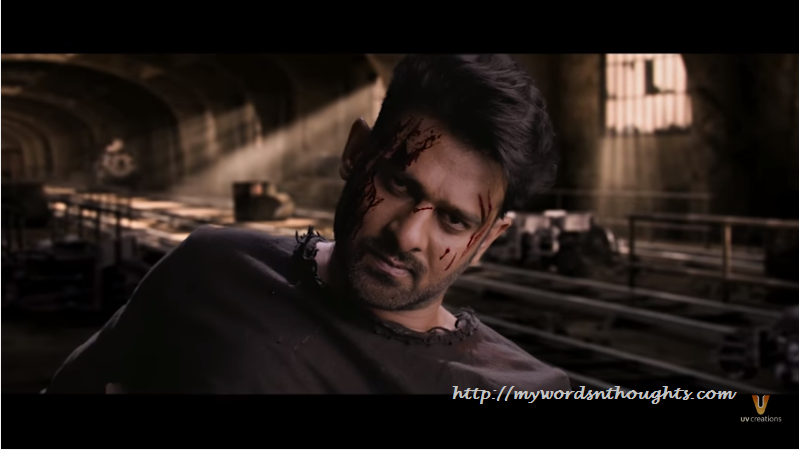 With the release of Baahubali 2: The Conclusion in theatres on 27 April 2017, the trailer of his upcoming film, Saaho also got released. It was attached with Baahubali show in movie theatres. The trailer has received overwhelming response from everyone and reached 9 million views in just 40 hours of release. Needless to say, the trailer of Saaho has already become rage. Now anything in the name of the actor sells like hot cakes, and it's a nice idea to release Saaho's trailer alongside Baahubali. Saho's shooting is scheduled to begin in July this year, and is to be released in Telugu, Tamil, Malayalam and Hindi languages. Trailer was also released in different languages. The movie is scripted by Sujeeth.
Prabhas has been lauded for his brilliant performance of Baahubali, and his efforts are well exhibited on screen as well. With the tremendous success of Baahubali without any Khan from Bollywood, he has shot to fame and reached the elite list of Indian actors of present day times. Now Prabhas has started signing new projects, and definitely upcoming days can witness many surprise packets. His new and modern avatar has also appealed everyone, and with the release of Saaho movie, he has been accepted in both modern and royal avatars, and only a few south Indian male stars have achieved this status.
Prabhas plays a cop in this action thriller. He has taken one-month break after Bahubali, and will join Saaho team on July. Saaho is scheduled to release in 2018. 30-seconds teaser was produced by UV creations and shot in Mumbai.
You might also be interested in a few articles related to Baahubali 2: The Conclusion.
Dubai critic gave 5/5 for Baahubali 2.
Baahubali 2 collects 222 crores in 2 days.
Baahubali 2: The first Indian film to gross 1000 crores
Read about Chiraykal Kalidasan: Elephant in the opening scene of Baahubali
(Visited 298 times, 1 visits today)