Safety from thefts and threats – Measures to ensure safety and protection for your dear ones at home
Thieves can reach our home at any time, and life threat always stays around. But some precautions can protect you and your dear ones from dangers. If the burglar is crook and smart enough, he can enter your home with ease, whatever safety measures you provide. It's not to scare you or discourage you, but just as a warning alert to feel, we may be very smart, but should never neglect even silly possibilities which can let him inside. You can provide many precautions inside the home, to protect your home and its members from thefts and other damages.
When a burglar notices a home, he never enters it suddenly. He scans the house with his inner eyes, try to know more about its members and their nature, when they go out, possessions, safety measures etc. How many members are present in the family? What's the age, and no: of male members? When will they reach home? They observe these minute things for many days before they start with the master plan of robbery.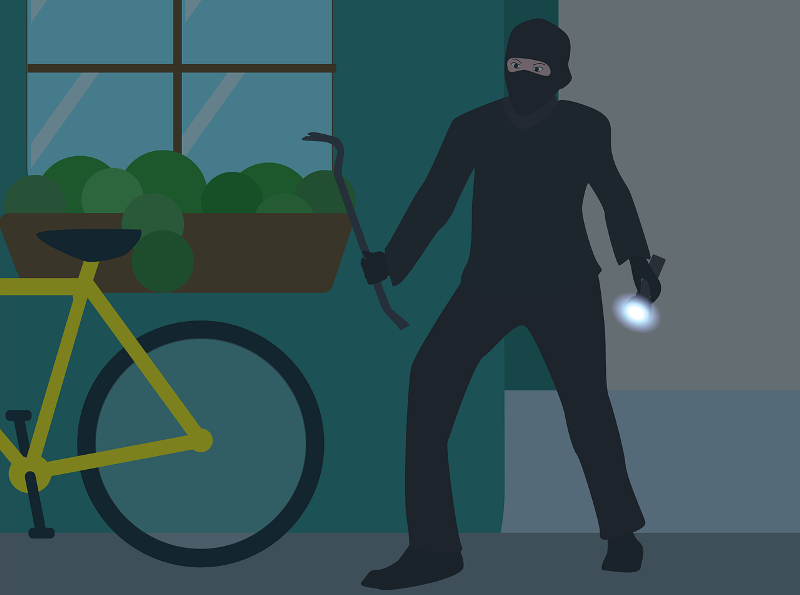 Our daily activities, silly mistakes etc may act as invitation letters to thieves. For instance, burglar gets easily attracted to temples, churches, celebrations, marriages etc. Many cases have been reported where they closely observe the ladies who participate in a marriage function or night party (who wear precious ornaments), closely follow them, reach their home and commit robbery. No doubt, money is the sole aim of majority of robberies, and when we expose our precious belongings before use, we invite our own life threats to our home with our mercy. Even silly mistakes can lead to big damages, and ruin your life forever.
Earlier I have posted one column on how to design your dream home with safety measures. Click on this link to read. This column is also related to home safety. Through this column, I shall provide a few safety measures for your home.
What precautions are to be done in home interior?
In most homes, there are three doors leading to interior – Main door, kitchen/backyard door and terrace door (may be two). We don't know the reason, robbers love kitchen door a lot. We spend a lot of money to construct main door. But less attention is given while constructing back door. Same is the case of doors at terrace. So reassure the strength of your kitchen doors as well as terrace doors. Take note of these points too.
1. Bolts and screws can be easily broken. You can adopt old traditional safety measures for this case. Crossed iron bars – is the best instance.
2. All doors should be provided with cross bars from inside. Doors of terrace should never be left open carelessly. You don't know if someone has targeted that door, which is kept open frequently. Never place ladders outside your home.
3. Before you go to sleep close all doors and windows which open to outside. All the hooks and clips provided in the doors and windows should be strong enough. While constructing home, never try to save money in this matter. Use curtains for your windows. It not only keeps privacy, but also blocks thief's eyes. If possible close your inner doors too, to ensure double safety.
4. Keep your home key at some safety place, and take it along with you. If you lose your keys, change the locks as early as possible. Never think that you can use duplicate key for your personal use.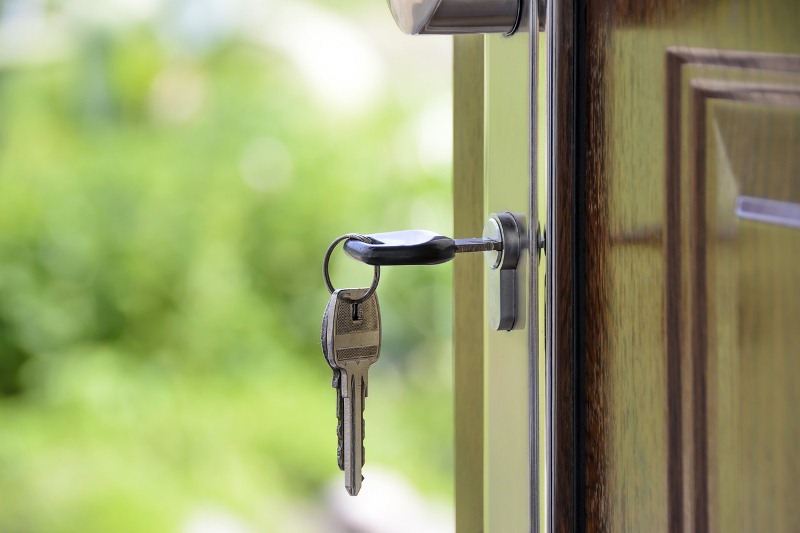 5. You can fix magic eye in the main door. If you fix this device in the inner side of the door, you can see persons and sight in front of your door. You can also fix chains in your doors, which blocks door from opening fully.
6. CC TV cameras can be placed in front of main door and main gate. If strangers closely observe your home, CC TV cameras alert you.
7. Laser security system is available in market. You can protect main doors using laser rays. When system is on, if someone tries to cross the rays, an alarm will be heard.
8. During night hours, switch on a few lamps outside. Such lamps should not be easily reachable with hands, and if possible fix them in such a way that they are not easily destroyed by an outsider. Place their switches inside your home.
9. Emergency lamps and torches are must for every home. Invertor batteries can also help you here.
10. Keep your doors tightly closed, and closely observe your surroundings often.
11. During designing stage, construct master switches in every bed room, which lights all the lamps of home exterior in a single click.
12. Master bedroom is chosen by most to keep valuable things, money and documents, and thieves know it well. In double storied houses, master bedrooms are mostly designed upstairs. You can fix camera in the path leading towards bed room.
13. Never allow trees to branch towards your home. Cut those unnecessary branches, which can provide easy access from outside.
Never entertain strangers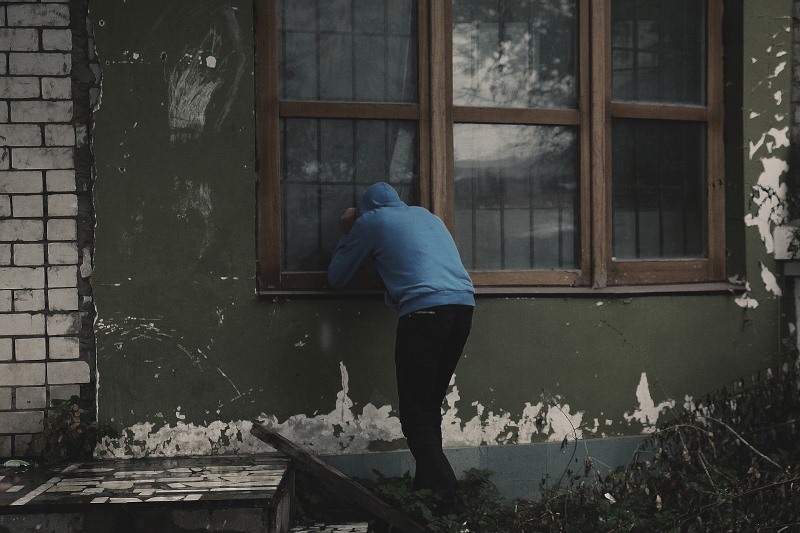 1. People who approach you to buy old and used goods should be kept at distance. Never allow them to enter your home, and closely watch their activities.
2. If possible, never allow strangers to enter inside the main wall of your home if men are not present. If the no: of persons are two or more, not to be allowed inside the gate at any cost.
3. Never put on light while you are sleeping at night. Dim light is sufficient. Bedrooms should be arranged in such a way that they can't be easily noticed from outside.
4. Never entertain strangers along with your guests. Never disclose your personal problems or belongings in front of such strangers. It's always better not to discuss your family problems with them.
5. You can keep dog as a pet.
6. If your old parents stay alone at home, inform the matter to nearby police station.
7. Collect the information related to your home maids and those who come for daily work.
Face with courage, not with fear
1. If you are doubted or almost sure that thief has entered your home, inform your neighbours or those who can reach the location easily. Inform police also.
2. If you feel that he is in attacking mode, respond only calm and with care. Wait for an opportunity to escape or inform others. Never scream or shout to frustrate him. Try to find some weapon and make it avail to the most efficient person of the family, who is physically strong.
3. You can store some emergency numbers using speed dial technique, so that they come handy during such emergency situations.
4. If you hear some sound outside at night, never open the doors. Noise of vessels, opened tap, screaming of kids or women etc should be avoided for your safety. Never step alone. Instead you can inform neighbours also, and if police too, before you take that step.
When you are away from home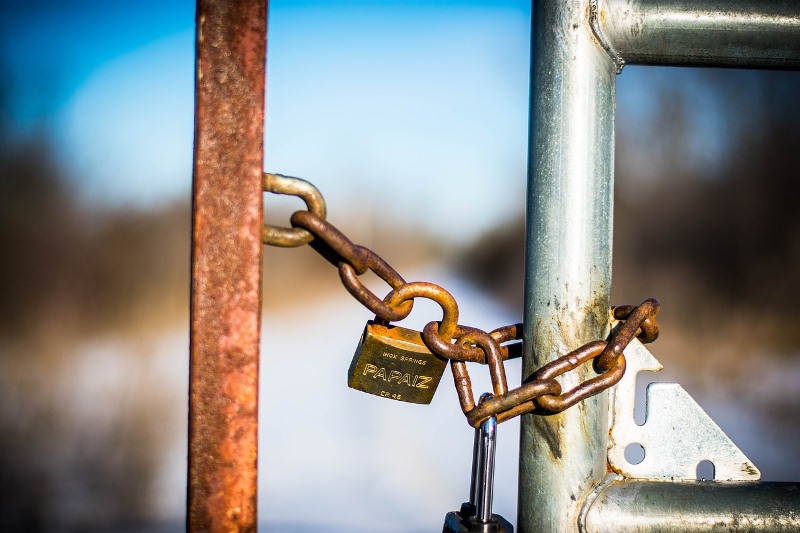 1. When you are out for a trip, close the gate with lock too, and it should be locked from inside. Never place harmful weapons like axe and knives in the home exterior.
2. When you return and open the doors, reassure that everything is ok. Then only you should enter the home. If you feel doubt, seek the help of police or neighbours before you enter inside.
3. When you are out of station for a few days, you can inform the matter to your trusted neighbours and friends, and the day when you are to return. You should exchange phone numbers too, and can inform residence association and nearby police station, if you are on a long trip.
4. You can keep your vehicles safe in your neighbour's or friends' custody. Otherwise use chains to park them safely. If you have a posh car parked in front of your home, thieves may easily assume you to be very rich people.
5. If you have land phone, keep it in silent mode. Otherwise, an outsider can easily know that no one is present at home.
6. Keep your ornaments and documents in bank lockers. While keeping ornaments and precious things at home, keep them in steel almarahs, as they catch finger prints easily.
Things to note while buying licensed gun
Thefts and personal security are the main reasons why many people keep guns for personal safety. Many people buy air guns which don't need license. Though it's risk to keep guns at home, most of them do it for safety measures. But it's an offense to threat someone with gun, whether licensed or not. Keep guns at distance from children. While examining and using guns, be vigilant to avoid accidents.
Air arms and fire arms – these two types of guns are available. Air arms don't need license and cheap too. You can buy air guns after submitting address proof identity card. To buy fire arms, applications should be given at collectorate of corresponding districts. District collector holds the right to give licensed guns. The application will be handed over to police, forest and revenue departments, and these three departments need to issue 'No objection' certificate. Then only gun will be given.
Those persons involved in criminal cases, or those with mental instability or issues won't get licensed guns. During the visits of VIPs and occasions such as elections, the holder will be summoned at the corresponding police station and the gun should be deposited there.
An air gun cost falls in the range, 1500-20000 Indian rupees. The price of licensed arms starts at 20,000 rupees, and the license should be renewed once in every three years.
Image source: Pixabay
Also read a few more topics related to documentation, insurance and safety of your home. Click on the images in the gallery to read
(Visited 131 times, 1 visits today)