Make a love nest for your loving dears to dwell
When whole members of a family gather together, it should make a pleasant music, not an unpleasant noise. But nowadays everyone is busy. Days have gone when mothers used to be housewives only. Now everyone is ambitious and in the huge work pressure situation they are going through, it's not that much easy to make a pleasant atmosphere at home chatting with every member with peace of mind. Nowadays communication between spouses has also reduced very much if both are working and have a busy schedule. If they work in two shifts, things take a little bit bitter.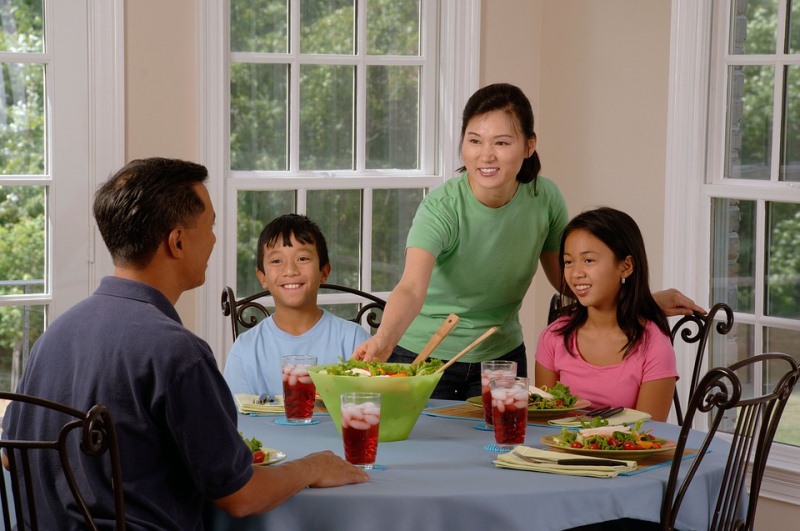 Certain changes with time are to be accepted and let us make our home a heaven by taking note of these points. Yes these points are very essential to keep the rhythm of family life going very smoothly and here are they. Let us spend a little time with our dear ones.
If both spouses are working – If you are not able to find enough time for chatting with your spouse, never break the communication. Instead you can phone each other in some free hour.
Parents should find time to take to their children – Children are most important. So find a little time to have a chat with them or simply sit with them. If you can't find enough time, write small notes for them. While talking to kids, you should clearly understand their emotions. Kids may often respond suddenly and burst out easily. But parents need to find their problems and fix them. Better communication with kids improves their self-confidence and communication skills too.
Switch off TV when all members are together – It's the best way for communication between family members. If you are together on a dining table for supper, then it's the best time to spend with family members. If parents reach late, children can be provided early, and when parents reach dining table, keep children by your side by giving some dessert. If a member takes dinner early, make sure he is not alone. Someone can sit by his side.
Allow kids to take decisions – Allow kids to take decisions for an outing or choose a dish in the restaurant. Also seek his opinion before you buy something new in your house.
Express your love to kids – It's true all parents love their kids more than anything in this world. But a few fail to express their love to kids. Kiss your kids and express love towards them. It only increases the bond with them. Then only they openly communicate what they carry in their minds. Train them to become self-dependent in everything.
Love between siblings – Parents should be able to bridge the differences between siblings and teach them the lessons of love. Ask them to express their love to one another, and stay connected always.
Image source: Pixabay
Also read a few more articles on love and friendship, and how to keep relations green. Click on the images in the gallery to read
(Visited 128 times, 1 visits today)