These common plants can be grown in Kerala's courtyards for medicine and edible purposes
Life style of Malayalis has changed a lot, and so are their eating habits. Our ancestors used to eat rice dishes thrice a day – rice porridge (kanji) for morning, boiled rice for lunch and usually, rice for supper too. Kanji was quite common among lower class people, mostly consisting of labourers who worked in fields under sun. Tender mango pickle, pappad prepared in charcoal, butter milk curry etc used to be common side dishes, served along with rice. Boiled tubers such as tapioca, colocasia, elephant yam and sweet potato were staple dishes of Malayalis once, and food was usually served in earthen plates or banana leaves, with leaves of jackfruit tree used as spoons. Days have gone when food was served on floor, and people sat on wooden stools or mats.
Such sights are very rare nowadays, and we have adopted western style, and also north Indian style of food habits in many kinds. Non-vegetarian and fast food have reached the food plates of common man with affordable prices. When poisonous vegetables and rice are served along with it, it invited many new generation diseases too. Though many vegetables available in market are claimed to be organic, which are sold at high prices too, it's not true always, and better option is to grow a few plants at home, which can serve as food as well as medicines. Healthy food is the true medicine – in true sense.
Through this column, I shall briefly explain a few native edible plants of Kerala, which suits our climatic condition and can be easily grown in our courtyards. Also read: Common Native Plants of Kerala & Medicinal benefits of local plants of Kerala.
Muthill (Centella asiatica) – Its Sanskrit name is Mandukaparni. This medicinal plant is very common in Kerala, and is also known by the names – Kudangal, Kudavan etc. It improves memory power and intelligence, and grows in abundant in places with high moisture content. It's also edible, and can be included in our diet. It is used as a culinary vegetable in Myanmar cuisine, and in Sinhalese and Indonesian dishes too. It can reduce the effects of rheumatoid arthritis and effective for treating liver diseases, minor wounds etc, though long term use is not advisable for liver problems.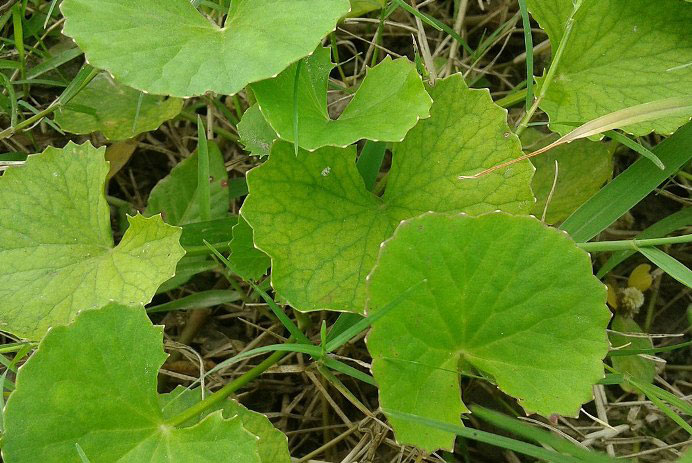 Munja (Premna serratifolia) – Its Sanskrit name is Agnimantha. Once it was a very common plant of Kerala, but now unfamiliar to younger generations. This medicinal plant is included in desamoolam, and its leaves are used as an ingredient to prepare Malayalis' favourite Chakka Puzhukk (boiled jackfruit). It was once added while boiling curd to prepare curd curry. There is one old proverb – 'Munjakk Panjamilla' which literally means, 'There is no scarcity for Munja'. It is a part of India's traditional medicine.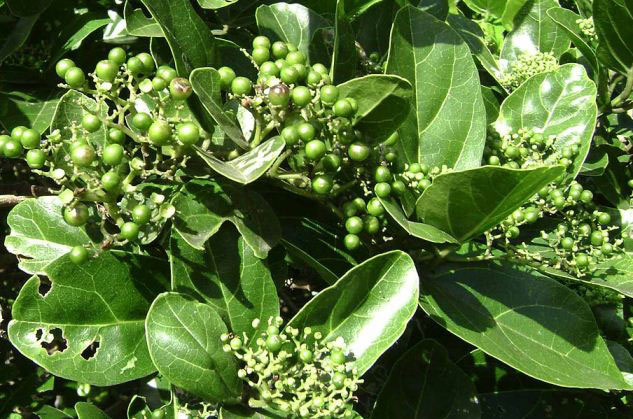 Moringa leaves (Moringa oleifera) – Its Sanskrit name is Sigru. 'Muringa Undenkil Marunnu Venda' (If you have moringa, you don't need any medicine) – an old proverb about moringa leaves tells the significance of this plant, a staple food item for Malayalis. Both its leaves and seeds (drumstick) are highly nutritious, edible, and used in a wide range of traditional dishes. Its flowers are also edible, and can be used in medicines for like stomach pain, eye diseases, injuries, jaundice etc.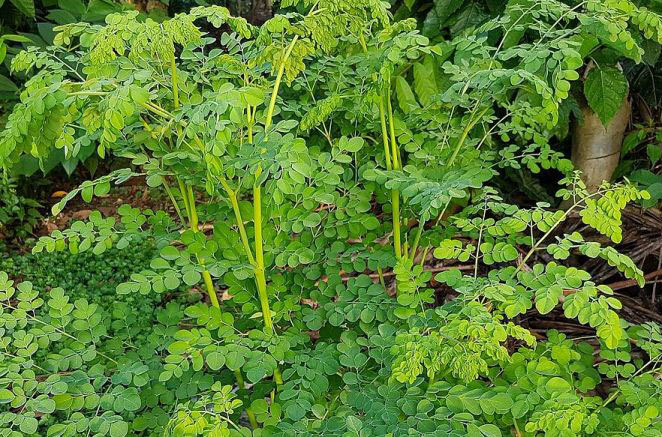 Koovalam (Aegle marmelos, also known as Indian bael) – Its Sanskrit name is Vilwa. The plant and its leaves form a part of Hindu tradition, and used to worship Lord Shiva. It is a very common plant in Kerala with many medicinal benefits too. Its leaves, roots, bark and seeds are used to prepare ayurvedic medicines, and the plant is best known for its lessening the effects of poison. Serbet (drink) prepared using its fruit is an effective treatment for dysentery, and it's one among desamoolam used in the preparation of Vilwadigulika and Vilwadilehyam.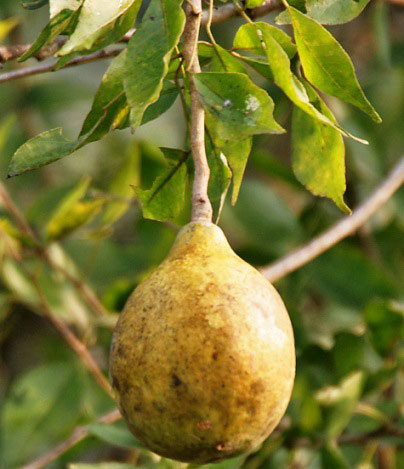 Thazhuthama (Boerhavia diffusa) – Its Sanskrit name is Punarnava. Its leaves and roots are used to prepare medicines such as Punarvasana, and also side dishes. Its juice is an excellent solution for the problem of constipation, urine block etc. Its usage is also good for heart and kidney.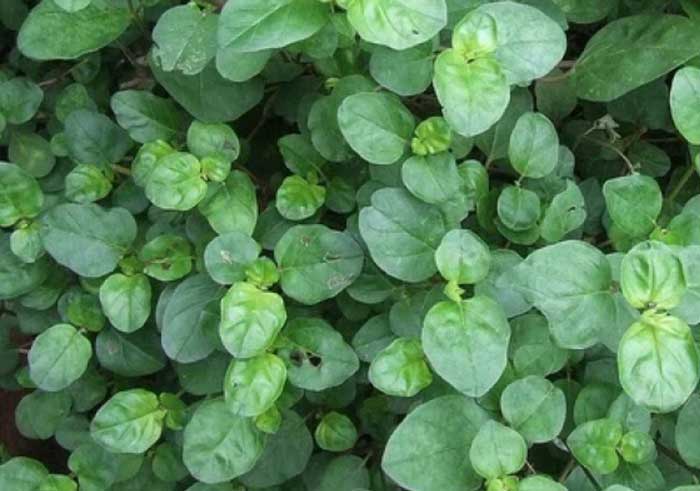 Kumbalam / Ash gourd (Benincasa hispida) – Its Sanskrit name is Koosmanda. This climber can be grown in our courtyard, and is used to prepare a series of traditional dishes. It gives fruit throughout a year, and is effective for diseases like diabetics, urine block etc. Both its leaves and fruits are edible. Read more to know.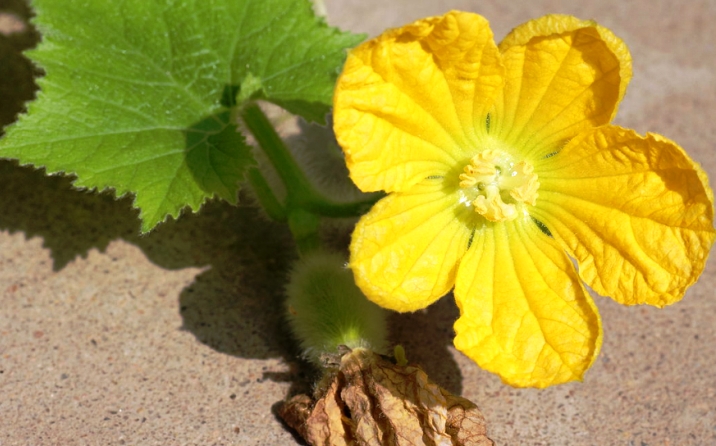 Manjal / Turmeric (Curcuma longa) – Its Sanskrit name is Haridra, and it's an integral part of Indian cuisine, used is side dishes. It's known for its medicinal purposes as well as used as a beauty product too. Commonly used as a coloring and flavoring agent in many Asian cuisines, it's also used for dyeing in many countries. It is enough powerful to kill germs and also removes poisonous ingredients from food items. A remedy to pimples and scars, its regular usage can improve skin tone. It is used as a medicine to treat insect bites and venom also.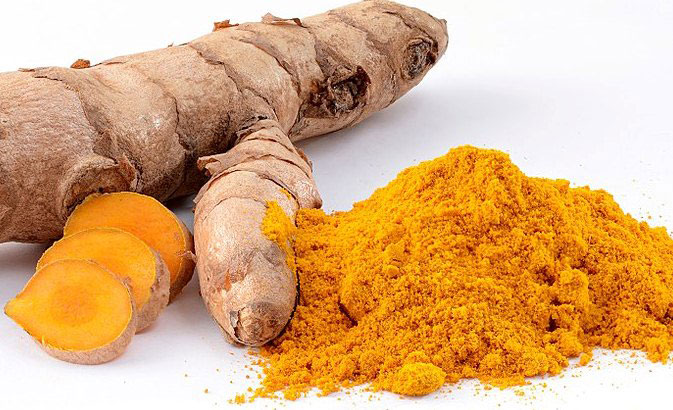 Panikoorka/Mexican mint (Plectranthus amboinicus) – Its Sanskrit name is Parna Yavaani. Also known as Navara Ila (Njavara leaves), its widely used by Keralities for many medicinal purposes, mostly related to cold and fever, and treating many child diseases. As the name implies, it's used for treating fever, also used for boiling water for bathing purposes etc, and it's a gardening plant too. Its leaves have a pleasant smell. Its leaves can be used for preparing chutney, and it improves digestion too.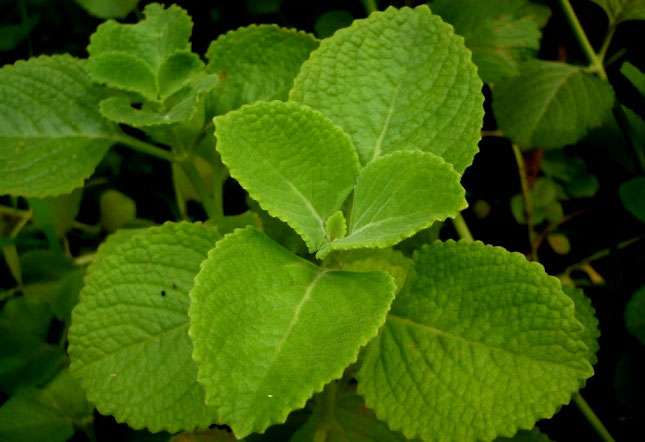 Thakara (Senna tora) – Its Sanskrit name is Chakramarda. Its leaves are edible and used to prepare curries and side dishes like thoran. It's used in Ayurveda for the treatment of skin diseases. Its leaves are grinded to make a paste, and used for this purpose. Tender leaves are used for preparing thoran dish, and mostly used during Malayalam month Karkidakam.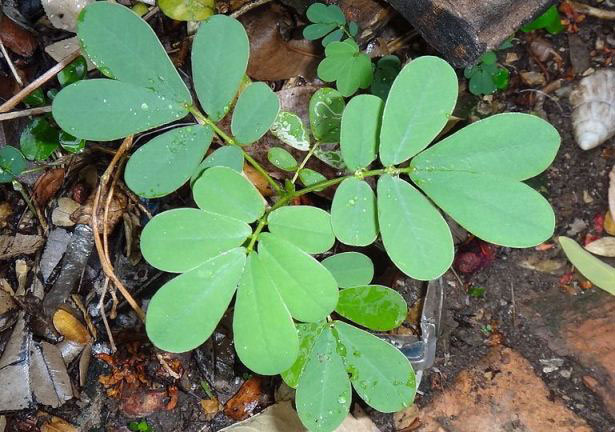 Inji /Ginger (Zingiber officinale) – Its Sanskrit name is Aardrakam. An integral part of food items across the world, it's used to enhance taste as well as flavour. Centuries back, it was one among those spices which attracted foreigners to Kerala, and now it is widely used across the world for cuisines as well as medicines. It's an excellent agent for digestion. Apart from adding ginger to common Kerala dishes, it's also used to prepare ginger curry, ginger pachadi, ginger chutney, puli inchi, inchi thairu (curd ginger) etc. Dried ginger is high in medicinal value, and an instant remedy to diseases related to cold and fever. It is also used as a flavouring agent of Kerala's traditional jaggery pradhamans. As the old saying goes – 'Chukkillaatha Kashaayamilla', it means there is no ayurvedic medicine (kashayam) without dried ginger.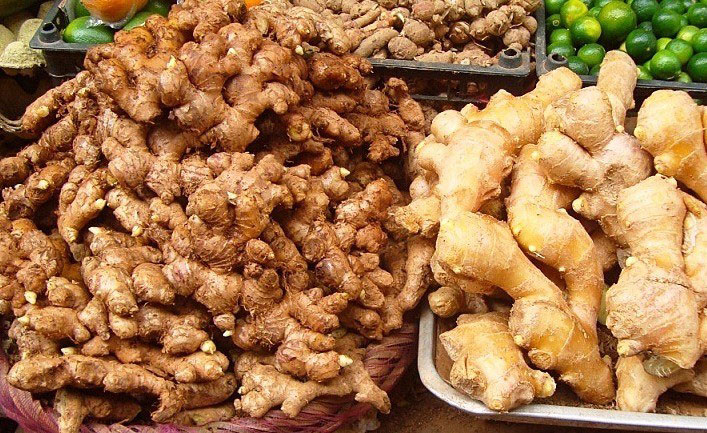 Curry Vepila / Curry leaves (Murraya koenigii) – Its Sanskrit name is Kaitharya. When it comes to Kerala dishes, we can't even imagine to exclude curry leaves from it. Used as a flavouring agent, it also enhances taste, and used for seasoning purpose too. Read more to know about curry leaves. Days have gone, when a curry tree was planted in every courtyard, and now most us buy 'poisonous' curry leaves from market. It improves digestion, and hence used as a remedy to intestine related issues. Prepare curd curry by boiling buttermilk, curry leaves, cumin seeds and pepper, and it is a good remedy for digestion related issues. It is widely used in preparing medicines and hair oils too. Its bark also has medicinal value. Curry leaf chutney is an excellent dish, and holds medicinal values too.
Nellikka/Gooseberry (Ribes uva-crispa) – Its Sanskrit name is Amalaki. It is effectively used in Ayurvedic treatment to reduce Tridosa and effective for premature grey hair. It is widely used for hair products, and is edible too, mostly used for preparing pickles, jams, chutneys and drinks. It's one among the main ingredients of Trifalachoornam. It's very rich in Vitamin C, and hence good for health.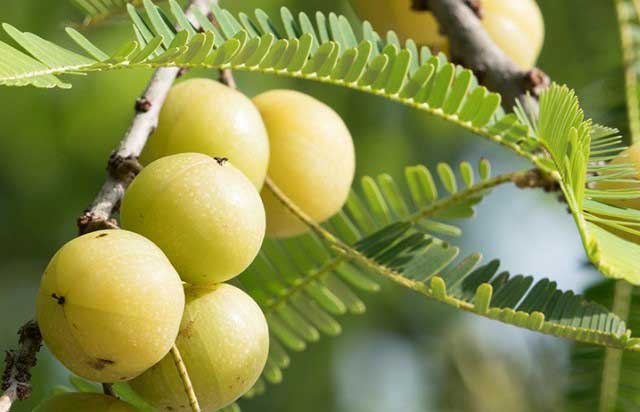 Kurumulak/Pepper (Piper nigrum) – Its Sanskrit name is Mareecha. Like ginger, pepper too was among the Kerala spices which attracted foreigners to this small region centuries ago, a time when Kerala had monopoly of pepper trade across the globe. Then Kerala was known to be Malabar Coast, the region vast spread across Western Ghats. Also read: Medicinal values of pepper. Nicknamed 'Black gold', it's also known as 'King of spices'. It's used to prepare many ayurvedic medicines, mostly related to digestion, fever, cough, cold and breathing problems. The coffee preparing using palm jaggery, dry ginger and pepper is an instant remedy for cold related ailments.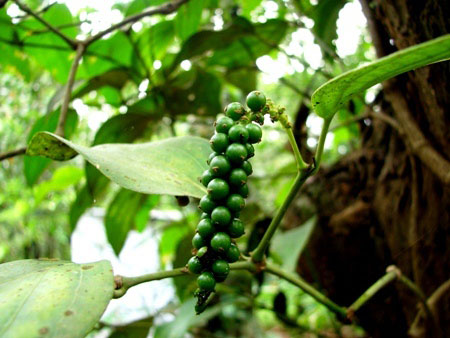 It is an integral part of cuisines across the world, used in main course and side dishes as a flavouring agent, spice as well as to increase 'chilli' taste. Among Kerala dishes, it is used for preparing non-vegetarian dishes, rasam etc, and also forms a part of garam masala powder. It is used for making hair oil as a remedy to cold. Pepper along with salt is served for digestion problems, and its stem was once used as herbal shampoo (though not popular now). The stem is slightly heated by showing in fire, before squeezed to prepare the shampoo. It enhances hair growth and increases darkness to hair, and also prevents cold to some extent.
Tulsi/Basil leaf – Its Sanskrit name is Tulsi, and it's deeply linked with Hindu culture and tradition. Basil plant has a sacred place in Hindu tradition, used in idol worship and often worshiped in courtyard. It is also known for its high medicinal values, and used in ayurvedic medicines as treatment to Tridosa and many more. It improves defense power and resists cold and breathing problems. It purifies air and provides a positive and pleasant atmosphere.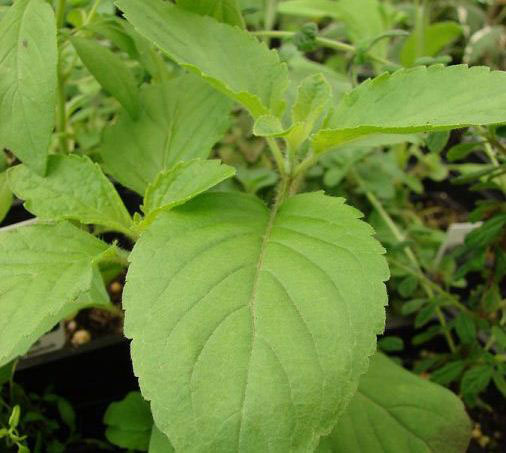 Karpoora Tulsi, Krishna Tulsi, Rama Tulsi, Kaattu Tulsi etc are among the common variants. Yet Krishna Tulsi (holy basil- Ocimum tenuiflorum) is mostly used for medicines, as well as known for its religious significance. It is used as a quick remedy for insect bites and other poisons, and also effective in the treatment of eye and skin diseases. It can be used for drinking boiling water. In other parts of the world, Rama Tulsi (great basil) is used as a culinary herb, just like we, Keralities use curry leaves or coriander leaves for preparing and decorating dishes.
Through this column, I have made a brief note on some of the common plants that can be grown in Kerala's climate. If they are cultivated pesticide-free, advantages are manifold.
Also read a few more articles related to Ayurvedic discipline. Here is the page link. Click on the images to read.