Nanchamma – The tribal singer from Attapadi who shot to fame with "Kalakkatha" song of Ayyappanum Koshiyum
Nanchamma is a musician and artist from the tribal village of Attapadi, Kerala. Though she has won many awards for her singing talents, she remained unknown to outer world till her film debut. She shot to fame with the single folk song, "Kalakkatha" from the movie Ayyappanum Koshiyum, released in 2020. She penned lyrics, composed music and rendered her voice for this popular song, which made her an overnight sensation. The song bagged her National film awards in best female playback category too. She also played the brief role of Kannamma's mother on screen, the character played by Gauri Nanda, marking her screen debut.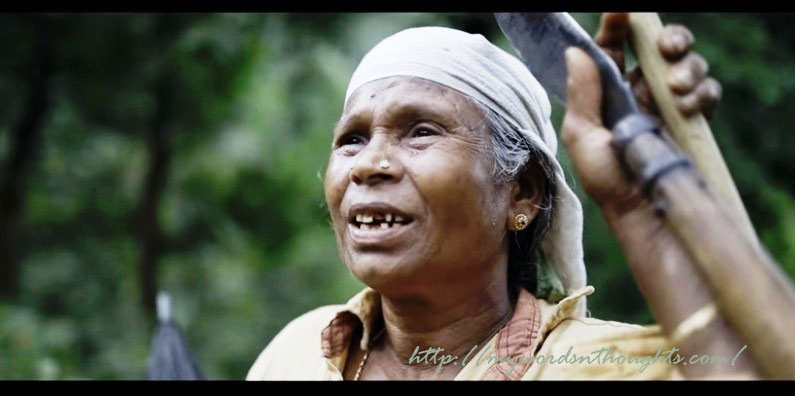 Nanchamma hails from tribal village of Attapadi, Palakkad district, Kerala. Since childhood she is interested in singing. She is married and has one son and one daughter. She has not attended school and is illiterate. Yet she has written and composed around 50-100 songs in her tribal language, which she used to recite at different occasions. She is unaware of the exact count of songs which she wrote. She used to sing songs for private functions like death ceremonies occasionally. She used to write her own songs and composed them to be used for such occasions.
She also joins the folk which performs singing and dancing (accompanied by percussionists with tribal musical instruments) at public functions in towns and cities, especially in Tamil Nadu, and returns back in the evening. She often stays in towns, when she is away from her tribal village. She has performed in all districts of Kerala. Her family and close relatives' circle only know that she sings, and attend functions.
When she received offer to sing for Ayyappanum Koshiyum, she was ignorant that she was recording a song for a film. She assumed that she was recording the song for some music company. The person was Palanichamy from the tribal colony, who requested her to sing. As asked, she went to sing, and she came to know about it later only. Later the song went viral over net, and she met Prithviraj and Biju Menon for the first time after that.
Nanchamma – Some interesting and less-known facts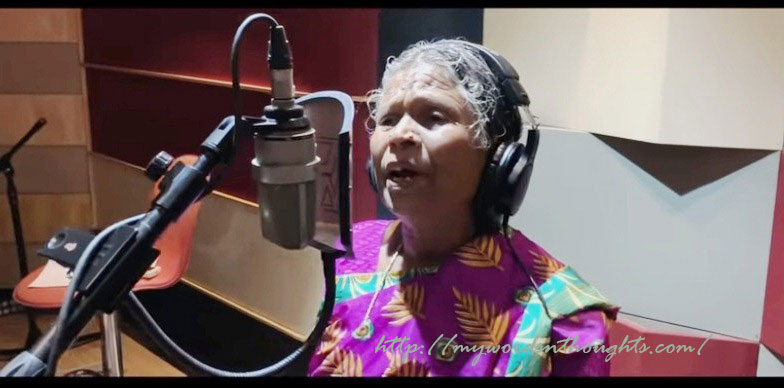 1. It's surprising that she doesn't know to read and write. Yet she made her own songs, more than 50 in number. She did so for her performances.
2. Till she turned a singing sensation, she led a normal tribal life, looking after the family, cattle, going to forests to collect wood etc.
3. She was unknown to outer world till the release of Ayyappanum Koshiyum. But now she has a lot of fans around, who wants to take selfie with her. She says she can't even take bath at nearby pond, as people now recognize her.
4. When she went to watch the film Ayyappanum Koshiyum for the first time in theatre, she couldn't see in full as people wanted to take selfie with her. For the second time she covered her face to watch the film. Yet people recognized her and took selfies. She enjoys the stardom which she received overnight.
5. She is ignorant about films, and actors like Prithviraj and Biju Menon, till her song was included in the film, Ayyappanum Koshiyum.
6. Prithviraj's favourite song is Daivamagale, which has been included in the film. He heard the song before she was finalised for the film, and expressed his desire to Sachy to use this song for any of his movie. In fact the song is deeply linked to the personal life of Nanchamma, and she always bursts into tears whenever she sings it. In the movie too, she appears in that particular scene, where this song was used, and she was really crying and not acting, when her debut scene was shot.
7. She has watched films in her younger days, and lost interest in watching them. It's after a huge gap she watched a movie in theatre. She mostly watches Tamil films, and likes old film stars, as she can't fully understand Malayalam. But now she understands the language.
8. She has once gone to Kozhikode to sing for theatre.
9. Her popular "Kalakkatha" song was specially written for a child, and for feeding him showing an aeroplane, a time when road transport and vehicles were not common in Attapadi. The song was written years back.
(Visited 2,726 times, 1 visits today)