Tikaram Meena – Kerala's Chief Electoral Officer since 2018
Tikaram Meena is an IAS officer of Kerala Cabre who joined civil services in 1988. He serves as Kerala's Chief Electoral Officer since 2018, and has earlier worked for the Planning Commission of India and in the Economic Advisory Council of the Prime Minister. Tikaram has remained in limelight since the beginning of Lok Sabha elections in 2019. His stand for not using the name of Sabarimala for election campaigns have received wrath from politicians of different affiliation. After the election polls, his stand to file cases against CPI (M) and Muslim league for casting bogus votes in some booths of Malabar made him a popular hero among the masses, though the decision doesn't appeal those political parties.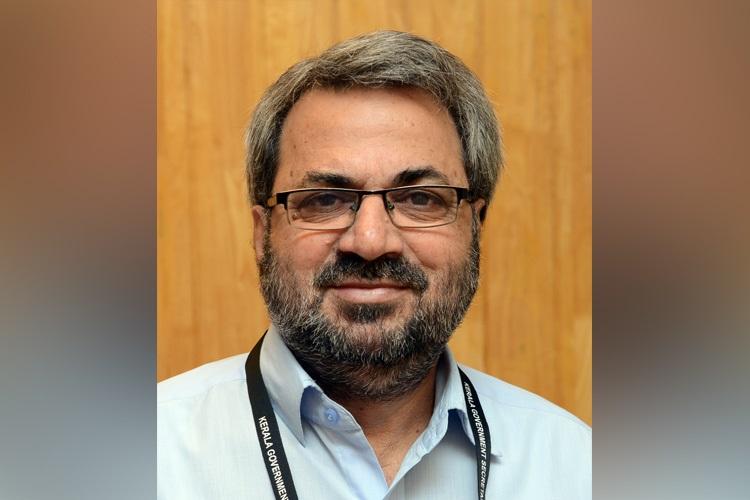 The rough and tough officer Tikaram Meena hails from a tribal family of Rajasthan. Born into a poor family he had to face a lot of hardships to complete his education. In fact his siblings (he had six) left their studies so that they can support Meena to complete education. His school was 4 kms away from home – a single room, where both of the classes were held under a tree. He got married at the age of 15, one year younger to him. Though he cleared pre-medical exams as his parents wanted to see him as a doctor, he embarked on a different journey. After clearing civil service exams, he joined Kerala cadre and began his professional career as a sub-collector in Kollam in 1989.
Younger days of Meena
His village was a small hamlet with only 15-20 houses very near to Ranthambore Tiger Reserve without proper irrigation, electricity, transport or any other facilities. Wild animals including tiger and cubs used to roam in the villages and attack cattle and give life threat to the villagers. Tikaram has witnessed many situations right from the childhood, and his villagers used to carry stick in their hands while going to fields, to protect them from wild animals. Such experiences from his younger days helped Meena to overcome fear factor and grew up as a courageous boy. He spent his younger days in forests and near river.
Initially his elder brother only went to school, while others helped family tending cattle and other field work. He was sent to school at the age of 7. After completing 5th standard, he was sent to a school in Khirni town, where he had to cross a river and then to walk 8 kms to reach school. Such travels were risky when the river gets over flooded during monsoon.
Tikaram Meena – Some interesting and less-known facts
1. As per traditions he got married at 15 and later saw her for the first time after both reached 20. He started family life after he moved to Delhi in 1983.
2. He pursued political science and wanted to join civil services, and his wife did agricultural work during their days in Delhi. But she had no idea about what he was studying. His mother used to churn milk and worked in fields to support his studies.
3. In his second time he got into railway service, and in the third attempt he got IAS in 1987.
4. During his initial days in Kerala, he has worked as a sub-collector in Kollam, Perunthalmanna and Chengannur. He was posted as collector of Thrissur in 1996.
5. He has invited wrath from many politicians including K. Karunakaran throughout his professional journey.
6. Though he has faced many controversies, mostly wrath for politicians for his right deeds, he is happy that he could discharge his duties impartially.
7. He has clearly stated several times on multiple occasions that he never works for any political party.
8. He produced a music CD titled Thiranjedupp Geetham 2019 and also campaigned for elections, thus encouraging people to vote in Lok Sabha elections.
9. His two daughters have joined civil service. One son and daughter are currently studying.
(Visited 975 times, 1 visits today)