Deepak Chaurasia – Indian journalist and Hindi news anchor
Deepak Chaurasia is a journalist and famous news anchor associated with Hindi news channels for more than two decades. He had a long term association with leading Hindi news channel Aaj Tak right from its beginning, and for brief periods worked with Doordarshan and Star India News network. He has worked with DD News as a consulting editor in 2003, and also with Star News, ABP News etc. Since April 2019, he joined News Nation. He has serving as editor-in-chief of Aaj Tak for past 6 years before he switched the news group. He has hosted many prime shows of Aaj Tak, which earned him immense popularity and success. "Tonight with Deepak Chaurasia" is his most popular show.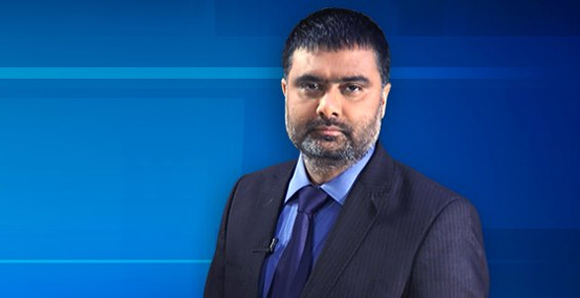 Deepak Chaurasia was born in 1968 in Indore, Madhya Pradesh. After completing diploma in journalism from Indian Institute of Mass Communication, New Delhi, he has been associated with the field of journalism for more than two decades. He was a founding member of Aaj Tak, and remained one of the star anchors with prime shows. He also worked with Star News, which later became ABP news. Currently he is a news anchor and editor-in-chief for Hindi news channel – News Nation. Deepak has been a part of a few controversies related to his professional life.
Deepak Chaurasia – Some less-known and interesting facts
1. He was a co-founder of Hindi news channel 'Aaj Tak' soon after completing his studies.
2. In 2013 his stint operation on Aam Aadmi Party related to land deals and financial transactions led to a few controversies. He was accused of fabricating the video footage. Airing repeated news about sexual assault allegations of Asram Bapu and tampering footage also dragged him into controversies same year.
(Visited 629 times, 1 visits today)