Some Gulmohar Thoughts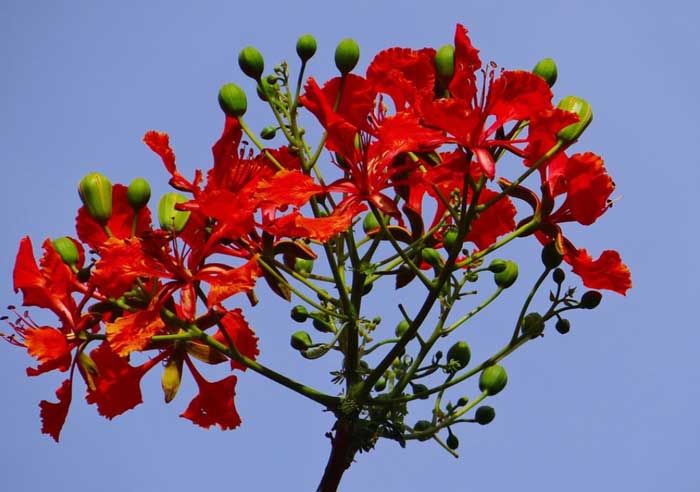 Is it the intensity of separation which gives –
Deep blood red colour to gulmohar flowers?
When monsoon rain arrives
Gulmohars start saying good bye
Witnessing how many separations!! Infinite
When the flowers get soaked in rain
How many tear drops are also mixed with them!!!
Each gulmohar which dissolves in soil
May have one sad love story each to ponder.
May those pouring tears along with raindrops
Repeat the same story again.
To witness the pain of separation,
To witness the poems of pain,
These summer flowers are born
To intensify human emotions.
Till the next Gulmohar season blossoms
Let's wait for one more summer,
Boring and repeating the same stories again!
End Note: Gulmohars are painful symbols of separation. I just wish they never blossom and seasons of painful separation never happen. In short, I want to skip this Gulmohar season.
(Visited 146 times, 1 visits today)