Do you still write letters?
I am sure most of you people will say 'no' if I ask you the question, "do you still write letters?" Time is moving fast forward and we have lost many precious things of life, those we used to value a lot during the golden age of our childhood and youth. Perhaps the next decade may replace a lot of pleasant things of today.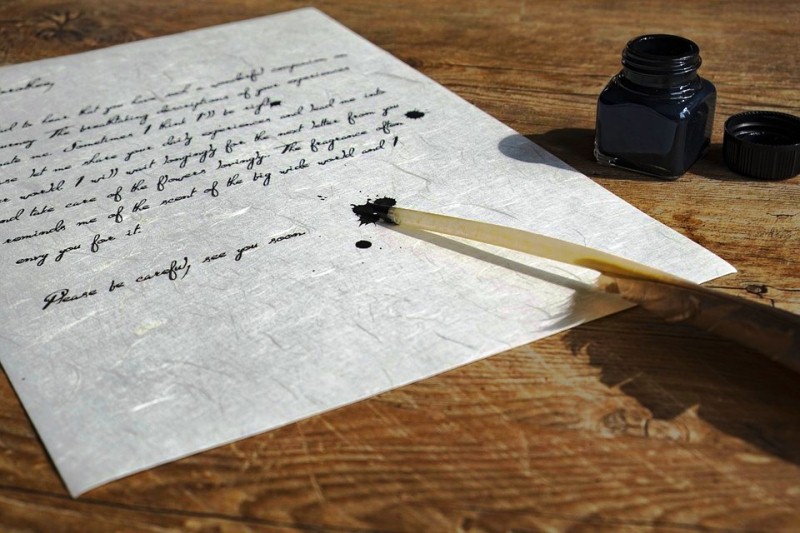 Writing letters is nostalgic to many now
For me, if I happen to read an old letter from my books kept in the shelf, I remember many good things associated with it. Those old days of school and college, friends and mischiefs become live once again. Yes, those lost letters are really nostalgic for all those who enjoyed writing years back. Now computer and internet have made everything easy for us. And now computers have gone. They are replaced by mobiles and tabs. In the convenience of quick response through chat messages, sms and emails, we have already forgotten the smell of a letter received from our postman. How restless we were to receive a letter from our dearest friend during summer vacation! Actually we are lazy and impatient these days.
We can never get the smell of a letter while reading a virtual mail nor can we see different shades of the ink, which writer has used while quoting those words. Through the writing pattern, we used to read the sender's mind as well, which can never be replaced by text messages typed by fingers. It may take days to receive a letter, yet we often loved those waiting moments! Even after knowing all these things, why do we never buy inlands or envelops to write a letter for our dearest friend or lover? Why do we quote everything using a free sms or whatsapp message from our mobile phones? Perhaps our kids, after five or ten years will be surprised to know that we used to write long letters for our friends and often wait for one month or two for its replies. Perhaps they may laugh at us saying, "Foolishness" or "waste of time".
I agree years have passed since I wrote letters. Most of you people too never deny the fact. But how many of you ask your kids to write letters for their friends? Do you still buy greeting cards for your kids? Do you ask them to post a greeting card for his dearest grandfather's birthday? Though a few people still greet others this way, majority says, "No! Why should we waste time and money? Now we can send online cards, and thousands of greetings are available online. Everyone including old parents frequently check their mailbox and we are connected through active fb and whatsapp groups". Yes, it's true too. In an era where our grandmothers send sms for their favourite contestants in a reality show, everything can happen! Everyone is changing, I, you, this world and everything around us, as the proverb says, "When you are in Rome, do as Romans do!"
Let me conclude this column giving a few questions for you people to answer. Can an e-mail opened even after years give the same effect and fragrance of a letter with a few faded alphabets? Can you read hidden emotions of your dearest friend through his mail than his letter? Can those exchanged love letters filled with love, given with tensions and difficulties replace love sms of today? I am sure, those unerased colours of that faded rainbow stay with you forever, because things we do taking effort and time are not easy to forget easily!❤❤
Image source: Pixabay
(Visited 352 times, 1 visits today)