Sarah Thomas – Malayalam novelist best known for writing strong female characters
Sarah Thomas (1946 – 2023) was a leading writer associated with Malayalam literature. She is widely regarded as a prominent Malayalam novelist of post-independence era. Most of her works were women oriented, with strong female characters. She was a recipient of numerous honours including Kerala Sahitya Akademi Award for her novel, Naarmadi Pudava in 1979.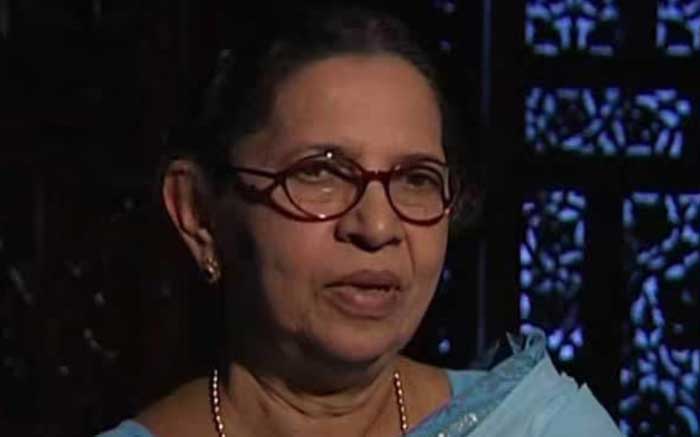 Sarah Thomas – Among the first names of modern literature linked strong female characters
If we mention about women-oriented writings of modern Malayalam literature, especially novels, her name pops up among the prominent writers. She came into the literal world as successor of female writers like Lalithambika Antharjanam. Legendary writer Madhavikutty is her contemporary, who owned a celebrity status among female writers. During her school and college days, yet another famous female writer Sugatha Kumari was her friend. Sarah Joseph also dedicated a full life towards reading and writings.
Sarah Thomas – A brief intro
Sarah was born on 1934 September 14 into a conservative Christian family. Her father Varkey M. Mathew, a resident of Velur, Kottayam, was a sub-registrar at Kazhakoottam, Thiruvananthapuram. Her mother's name was Saramma, and she had two sisters – Dr. Sushan Mathew, a paediatrician and Roshni Thomas. Sarah was married to Dr. Thomas Zachariah, who served as professor at Surgery section in Medical College, Thiruvananthapuram. The couple had two daughters – Shobha George and Deepa Thomas.
She was 34 when she published her first novel. 'Jeevithamenna Nadi' – her first novel was published in 1969. Murippadukal in 1971 made her famous overnight. The novel was adapted to silver screen as Manimuzhakkam by P. A. Backer. She won her first Kerala Sahitya Academy for the novel, Naarmadi Pudava in 1979. In 2010 she was honoured by Kerala Sahitya Academy for her overall contributions towards Malayalam literature.
She published more than 25 books belonging to different genres
Her works attribute to novels and short stories. Manimuzhakkam, Ashthamayam, Archana, Pavizha Muthu and Muripaadukal were among her published novels adopted to silver screen. Her novel, Daivamakkal is regarded as a milestone in Kerala's Dalit literature. Other novels include – Unnimayayude Katha, Grahanam, Neelakurinjikal Chuvakkum Neram and Agni Suddhi. Her story anthology works include – Theliyatha Kairekhakal, Ente Kannanthali Pookkal an Sthreepaksha Kathakal. She wrote 17 novels and more than a hundred short stories.
She served as a member of Kerala State Award Committee, Kerala Film Certificate Committee, Kerala Sahitya Academy General Council and Thiruvananthapuram Doordarshan Film Screening Committee. She spent her last days at Nandavanam, opposite police camp. Last three years, she was bedridden. She passed away on 31st March, 2023. Both her son-in-laws and husband predeceased her.
Sarah Thomas – Some interesting and less-known facts
1. Retired Justice Anna Chandy is Sarah's mother's elder sister.
2. Writer-Activist Sugatha Kumari was her friend during her school-college years.
3. Her novels – Ashthamayam, Archana, Pavizha Muthu and Muripaadukal were adapted to silver screen.
4. Manimuzhakkam by P. A. Backer was also an adapted screenplay of her work, which won many awards including National Film Award for Best Feature Film in Malayalam and the Kerala State Film Award for Best Film.
(Visited 38 times, 1 visits today)