Sangeetha Sreenivasan – Bilingual Writer & Translator of New Generation
Sangeetha Sreenivasan is a writer and screenwriter, belonging to Malayalam language. She also writes in English and her works include – novels, children's books and translation. She is the daughter of acclaimed writer and activist, Sarah Joseph. In 2020, she received Kerala Sahitya Akademi Award for Translation for Upekshikkappetta Dinangal, translated to Malayalam from The Days of Abandonment by Italian author Elena Ferrante.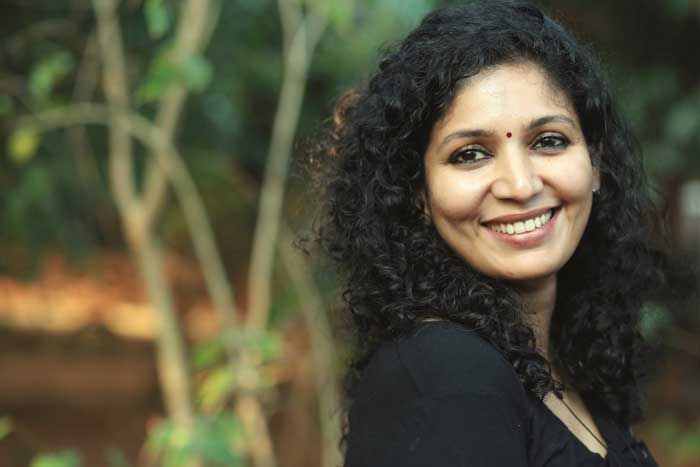 Sangeetha Sreenivasan was born into the family of literals
Sangeetha was born on July 19, 1975, in Mulankunnathkavu in Thrissur district of Kerala. Noted writer Sarah Joseph and the public activist Kottakkal Joseph are her parents. She is married to architect P. K. Sreenivasan. The couple have one daughter, Medha Sreenivasan.
She grew up in a literary environment, but never thought she will become a writer. Her mother also wanted her to become a writer. She used to fill her private notebook with random lines and quotes from her favourite writers during her younger days. But she was not keen on writing by herself. And she finally broke that barrier. She started writing since 2004.
She grew up on translations, especially the translations of Russian & Latin American literature, which later helped her a lot in her literary journey. She developed a strong liking, in fact fell in love with translations.
Sangeetha Sreenivasan started writing in English
Initially she began with English, and later she smoothly wrote in both Malayalam and English. In 2004, a poem written by she appeared in Indian Literature magazine. Penguins Who Lost the March was her first published book, an anthology of English short stories. Initially she couldn't find publishers for her work, and was compelled to self-finance the publication, with a foreword by Kamala Das. She almost quit writing for 7 years, and seeing this, to inspire her, her mother translated two of her stories into Malayalam and published it in Mathrubhumi.
Later she wrote two Malayalam books for children, Vellimeenchattam and Kallithallakal Vs Sinkakkuttikal. DC Books published her first Malayalam book. She found happiness in writing in mother tongue for the first time. Since then she wrote different genres of books including novels, translation and short stories, belonging to English and Malayalam and is equally versed in both.
A bi-lingual writer and translator
Her first published novel was in Malayalam – Aparakanthi, followed by her critically acclaimed book, Acid. Later she translated her own book 'Acid' to English. She has been deeply influenced by her mother and her writings, and she wants to write about women's lives without a barrier, including sexuality. Her third published novel was 'Shalabham, Pookkal, Aeroplane'.
Sangeetha Sreenivasan – Some interesting and less-known facts
1. She scripted her novel Aparakanthi for film actor – director, Madhupal. But for some reasons the film never materialized.
2. In 2004, one of her written stories was published in Indian Literature magazine – her early published work.
3. Her first published novel– Aparakanthi won Malayattoor Award 2015.
4. She is also a recipient of Nooranad Haneef Novel Award and Thoppil Ravi award 2017, apart from Kerala Sahithya Academy Award. She won Thoppil Ravi award for her acclaimed work, Acid.
(Visited 16 times, 1 visits today)