Red Wine for Beauty and Hair Care
Red wine has anti-aging power. It retains youthfulness of skin for a long time and reduces wrinkles. It improves longevity, reduces weight and improves beauty. It can also be used as a cleanser for face, body and hair.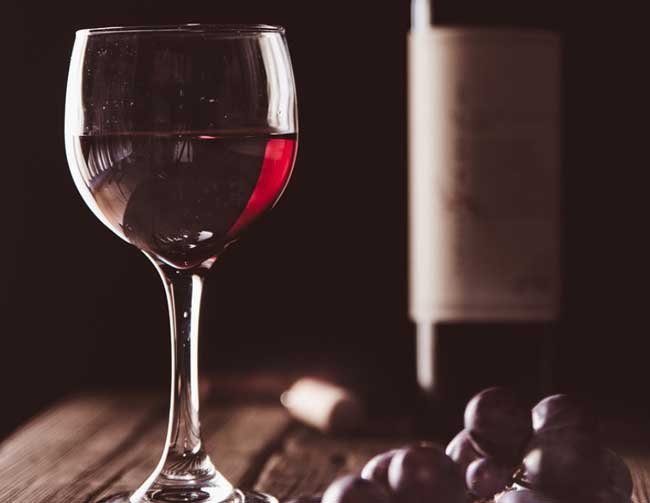 How to win over age using red wine?
Flavonoid, resveratrol and tannin present in red wine protects collagen and elastic fibres of skin. Elasticity of skin reduces and skin tightens, thus reducing the formation of wrinkles.
–> Take 2 big spoons of yogurt, 2 big spoons of red wine and 1 big spoon honey. Apply this mask on face and wash off after 15 minutes.
–> Mix a little red wine with aloe vera gel and 1-2 drops of essential oil, and gently massage over face.
–> Take 2 big spoons of red wine, 1 big spoon of coco powder and 2-3 drops of olive oil. Add sufficient water and make a paste. Apply this pack on face and allow it to dry. After 10-15 minutes, wash your face with cold water. If you do this once in a week, you get a glowing face.
–> Take half cucumber and make a paste. Add 1 big spoon of red wine, 1 big spoon wheat flour and make a paste. Apply this pack on face and massage after 10 minutes. Wait for 10 more minutes and wash it off using lukewarm water. You can use this face pack once a week. It keeps your skin young.
How to use red wine to remove marks?
Red wine is a good toner. To remove black marks and tans, dip cotton in red wine and apply on face. You can also apply red wine on your face before you go to bed. Gently massage it and wash it off next day morning.
–> Take some coarsely grind rice flour or oats and add red wine. Mix it well, and scrub on your face in circular motions. Wash it off after that. You can also use this rice flour and red wine combo as body scrub. Take 1.5 big spoons of rice flour and add 1 big spoon of red wine, and prepare your body scrub.
Red wine can control dandruff
Red wine helps to reduce dandruff and to improve blood circulation of scalp. To get shiny and soft hair, drink a cup of red wine daily. After washing hair, you can apply a little wine. It acts as a protective layer.
–> Take 1 big spoon of lemon juice and 3-4 big spoons of red wine, and mix together. Dip a cotton in it and clean your scalp. A cleanser for face, red wine cleans hair scalp too and protects it from dandruff.
Image source: Pixabay