Rajeev Ravi – National award winning cinematographer and film director from Kerala
Rajeev Ravi is an acclaimed cinematographer turned film director, who works in Bollywood and Malayalam film industry. He won National Film Award for Best Cinematography in 2014, for English film – Liar's Dice, the movie directed by his wife Geetu Mohandas, a former Malayalam film actress. His work for Dev.D (2009) earned him Filmfare Award for Best Cinematography.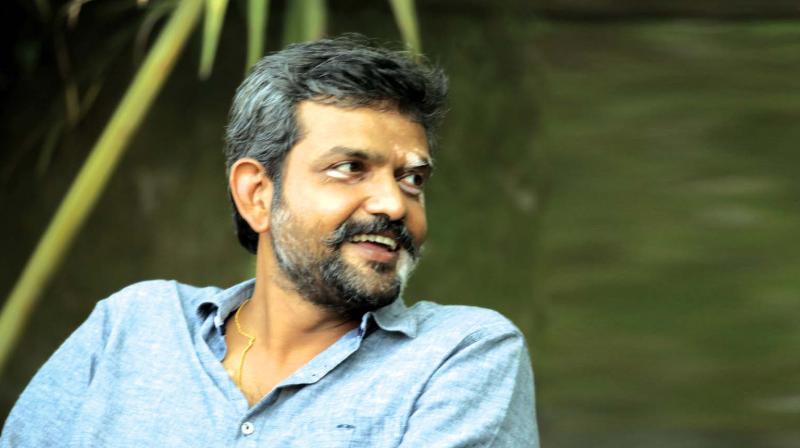 As a cinematographer some of his major works in Bollywood are Chandni Bar, Dev.D, Gulaal, That Girl in Yellow Boots, Gangs of Wasseypur Series, Mukkabaaz, No Smoking, Udta Punjab etc, and in Mollywood are Virus, Thondimuthalum Driksakshiyum, Classmates, Moothon etc. He is best known for his association with Anurag Kashyap in Bollywood. As a director, all his works released till now – Annayum Rasoolum, Njan Steve Lopez and Kammatti Paadam met with critical acclaim and commercial success.
Rajeev Ravi took diploma in cinematography from FTII, Pune
He hails from Kochi, Kerala and was born in 1973. He completed in cinematography from Film and Television Institute of India, after which he started his career in Bollywood in the early 2000s. Right from debut, he mostly worked with critically acclaimed projects, rather than commercial masalas, yet most of them met with commercial success too, earning fame in Bollywood.
Best known for his association with Anurag Kashyap in Gangster films
Chandni Bar in 2001 was his debut film as a cinematographer, directed by Madhur Bhandarkar. Yet later he got permanently associated with Anurag Kashyap. In association with the director, he moved camera for Gangs of Wasseypur Series, Mukkabaaz, Bombay Velvet, Dev. D, Mumbai Cutting (segment – "Pramod Bhai 23"), That Girl in Yellow Boots, No Smoking etc. No Smoking was their first work together.
Annayum Rasoolum was his debut movie as a director. He went on to make critically acclaimed movies one after another. Some of his works in Malayalam cinema as a cinematographer include – Ivan Megharoopan, Seetha Kalyanam, Rasikan, Chakram, Anyar, 5 Sundarikal etc, Shesham was his first work in Malayalam. He has also done the camera work of Telugu project, Naa Peru Surya, Naa Illu India.
Rajeev Ravi – Some interesting and less-known facts
1. He met his future wife in the film sets of Shesham, the movie in which Geetu played lead role and Rajeev did camera work. Love blossomed between the two and they got married in 2009.
2. In Bollywood he mostly worked with Anurag Kashyap, and most of them were gangster movies too.
3. He did the camera work of 2019 Sri Lankan movie, Gaadi, which was shown at many international film festivals.
4. Climax of his debut movie, Annayum Rasoolum was inspired from Tamil flick Sethu, which was remade in Hindi as Tera Naam.
5. Academy winner Resul Pookutty was his classmate at FTII.
6. During his first year in FTII, every afternoon his classmates were asked to spend time at public places like bus station, market, villages etc till evening, to know more about social life. They were asked to observe things and note it down, so that they can write from real lives rather than fictional writing.
7. In 2014 his interview sparked controversy when he targeted filmmakers like Mani Ratnam, Sreenivasan etc for their film making style and choice of subjects.
8. He never does cinematography for his own films. He gives that opportunity to some other people.
9. He was active in politics during his college days in Maharaja's College, Kochi and was affiliated to leftist party.
(Visited 768 times, 2 visits today)