Manikandan – Self-made actor who stole millions of hearts as Balan Chettan
Only a few actors are lucky enough to leave a mark in audience's hearts, though they are not familiar faces earlier. The supporting character, Balan Chettan of Rajeev Ravi's Kummattipaadam is one such. Though the lead role was played by Dulquer Salman, an actor with star value, the artists who stole the show were Vinayagan and Manikandan. Both the actors shot to fame with the memorable character roles they played on big screen and the movie, Kummattipaadam is known in their names. While Vinayagan bagged Kerala state awards for best actor, Manikandan R. Achari received best supporting actor trophy.
A lot of sweat behind the state award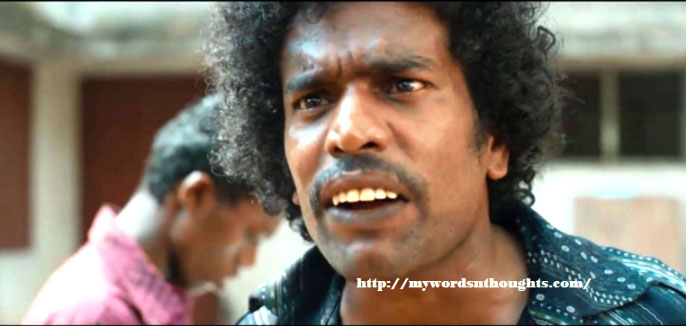 Many believe that it's Manikandan's first stint with acting. But it's not the case. He is active in theatre, stage shows and has tried his luck in Malayalam and Tamil films before. He has been trying to find a right role in cinema for many years, though luck struck him only just now. He has also done many odd jobs to earn a living and support his family, following the death of his father.
A brief note on Manikandan's childhood and struggles
Manikandan was born into a middle class family. His father Rajan Achari was a jewellery worker. His mother's name is Sundari Ammal. Frequent illness of his father destroyed the financial status of his family, and he along with his three elder brothers had to depend on others in those days. After father's death family shifted from Kochi to mother's ancestral home at Trippunithura. A place known for artists, Manikandan groomed to an artist soon after.
Manikandan did his schooling at Trippunithura R.L.V. UP School. He was not interested in studies and was drawn towards theater since younger days. He was fully active in temple festivals, and used to bunk school for theatre. He studied till class 6 only, but sat in many classes for more than one year.
Nandini teacher who spotted the real artistic talent of Manikandan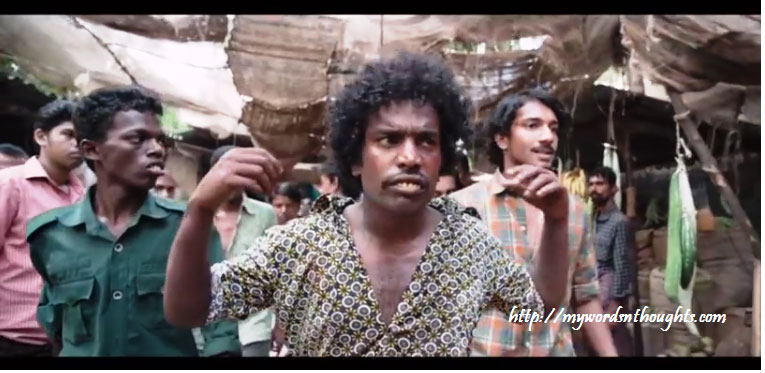 He joined R.L.V. UP School at class 2. Since then he got attached to Nandini teacher. Teacher tried her best to make him smart in studies, but she couldn't. But she spotted his talent in mimicry and theatre and encouraged him. She used to accompany him for school competitions. Manikandan once got opportunity to represent his school at sub-district level, and he was the single student who was lucky enough to get this opportunity.
As time passed by, his interest in theatre and arts grew stronger, and he paid less interest in studies. He attended school only during school anniversary days. One day one school master named Selvaraj staged a drama in their school and Manikandan got a small role of a thief – his first role.
There was one drama school, Bhasabheri on the way to his school. Manikandan used to watch stage play practices, and the school master Selvaraj was a star in the drama school as well. Once he happened to watch the performance of Selvaraj as Karna, and that day Manikandan determined to become a theatre artist.
Financial troubles prompted him to do odd jobs
During his teens, his mimicry of Suresh Gopi for Commissioner earned him a lot of appreciation. In those days, he earned only chorus roles in stage plays, and most of them were thief, madman, beggar etc. The income he earned through theater was not enough to support him financially. He was only 16 then. During early days, he used to borrow money from others. But later when others hesitated to lend him money, he decided to do some odd jobs.
At the age of 20, he assisted a relative and reached Coimbatore to learn jewellery work. It was during his stay in Coimbatore, he witnessed Coimbatore bomb blast. Very soon he returned back to hometown. He did several odd jobs like office boy, construction work etc. But his love towards theatre paved way to loss of many of his jobs. Among all the jobs he did, piling was the most difficult one.
Ayaal Jeevichirippund – marked his acting debut as hero
Not many know Ayaal Jeevichirippund is his first theatre release, though it was his third film. Kammattipaadam was his first break to Malayalam films. He played the lead role in Ayaal Jeevichirippund and was also seen in a supporting role in Basheerinte Premalekhanam.
He received his first film role through a Tamil film directed by B. Lenin. But the movie got shelved. He was seen in one Tamil film, but the role went unnoticed. Lack of roles in Tamil cinema, he returned back to his hometown.
Yet he was not willing to give up his dreams to become an actor. He sought a job so that he can pursue his theatric dreams also. That's how he reached Champakkara market and took the job of a fish cutter. Breaks between stage plays give him enough time to work in the market, and earn his living as well. He also tried his luck in Malayalam films in between. He unsuccessfully attended an audition for Amal Neerad's Anwar.
Kammattipaadam gave him a star break to films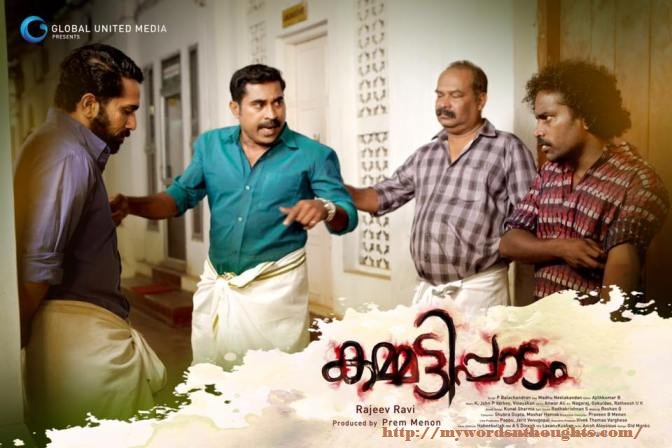 Kammattipaadam's casting directors – Ajay Kumar and Sujith are Manikandan's friends, and they gave him the promising role of Balan Chettan for the movie. They were in search of a supporting hero, whose mannerisms and appearance match with Vinayagan. There was little communication between the director and Manikantan during the first 6 months, and the casting directors finalized him at the last moment. After the first shot, Rajiv patted on his shoulders; it's the director's style for appreciating someone's work.
He was appreciated by everyone on film sets. But he never expected such an overwhelming response from audience's and critics' side.
A brief note on his love life
He fell in love for the first time while studying in class 6. His classmate was a beautiful girl. His second love was towards his co-star during his drama years. Though the relationship reached till marriage, due to some misunderstandings they fell out. He fell in love for the third time with a lady called Rosamma, and romance was intense than rest two. They had to part following the disapproval from Rosamma's parents. Manikandan is still in search of his soul mate.
You can read a few more articles on celebrity chats and short biographies below. Click on the images in the gallery to read
(Visited 843 times, 1 visits today)