Vishwanath Prasad Tiwari – Famous Hindi poet and critic from Gorakhpur
Vishwanath Prasad Tiwari is an Indian poet, editor, critic and writer from Gorakhpur, Uttar Pradesh. Formerly served as the president of the Sahitya Akademi for a term (2013 – 2018), he has published around 50 books belonging to different categories. Apart from criticism and poetry, he has also authored biographies, interviews besides editing books and travelogues too.
He is a recipient of numerous honours including Padma Shri (2023) and Vyas Samman (2011). He was also given Sahitya Akademi Fellowship in 2019. He taught at Gorakhpur University for many years, and only the second person from the university to be honoured with civilian awards.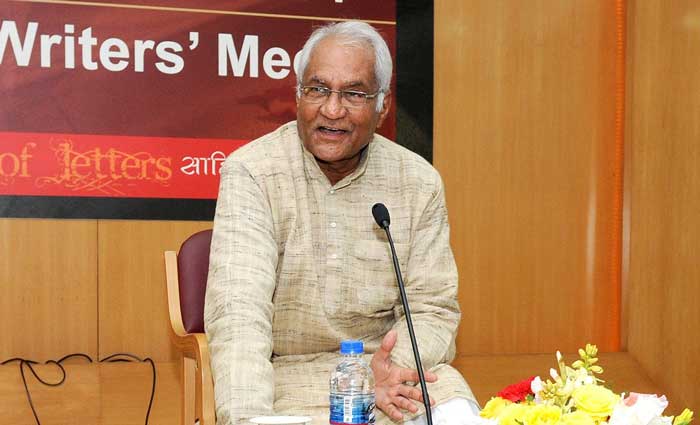 Vishwanath Prasad Tiwari published his first book in 1970
Vishwanath Prasad Tiwari was born in Gorakhpur in year 1940. He holds MA and PhD in Hindi literature. He taught at Deen Dayal Upadhyay Gorakhpur University and retired as the head of the department and acharya for Hindi in 2001. After that he continued with his literary contributions.
Tiwari published his first book in 1970, and in the next 5 decades he contributed more than 50 books belonging to different genres. They include seven anthologies, seven works in criticism, two travelogues, a memoir and a collection of interviews. Saath Chalte Hue, Rachana Ki Sarokar, Kavita Kya Hai and Bistar Duniya Le Liye are his famous books. His poetry collection, 'Phir Bhi Kuch Rah Jayega' earned him 20th Vyas Samman in 2011.
(Visited 11 times, 1 visits today)