Cool Suresh – Tamil character actor best known as the sympathizer of Silambarasan
Cool Suresh is an actor associated with Tamil cinema, doing supporting or background characters. Suresh, who calls himself a religious fan of actor Silambarasan TR always promote the actor in shows and public venues. Cool Suresh is also an internet sensation in Tamil Nadu, and his reviews on movies after watching 'First day first show' has a different fan base. His memes are quite popular in internet & many times he has been criticised for his acts & words. His real name is Suresh, and he is credited as Cool Suresh, ever since he appeared in Thiruda Thiruda, playing the same character name.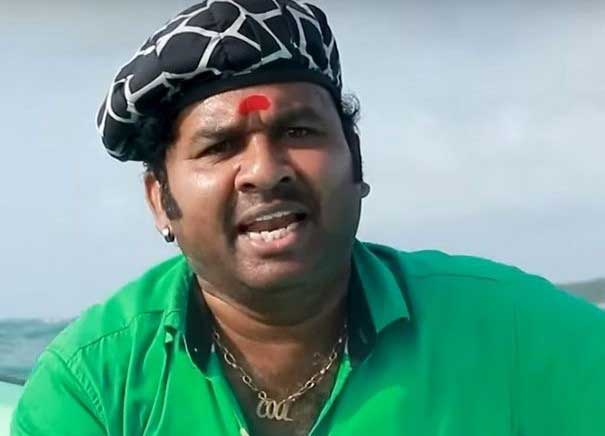 Suresh made his debut with Chocolate in 2001
He marked his screen debut in 2001 Prasanth starrer, Chocolate, where he played the brief role of an angry thug. From there on, he played similar kind of roles in movies such as Kaakha Kaakha (2003) and Devathaiyai Kanden (2005). He was first noticed for the film, Thiruda Thiruda (2003), and from there onwards he mostly played 'bad boy' bit roles on screen. He played lead role in horror-comedy Padithavudan Kilithu Vidavum (2018). He acted in more than 50 films till now, mostly in less significant roles and made his screen presence in a few TV shows too.
Cool Suresh is in limelight for his closeness to actor Silambarasan TR
He calls him as the fan of Silambarasan TR, and promotes the actor in public. He was also seen accompanying Silambarasan's father T. Rajendar during political rallies of the All India Latchiya Dravida Munnetra Kazhagam. He is mostly known as a Simbu fan and has a lot of support from Simbu fans too. Apart from it, Cool Suresh is a favourite of trollers and appears regular in memes.
Always in wrong news at wrong time
A very lively talkative actor, many times he hit headlines for his behaviour and derogatory comments too. When he passed derogatory comments against director Shankar's daughter Adithi Shankar during the premiere show of her movie Viruman, he was widely criticised and he deleted the video.
Many times his behaviour in public has caused problems to others. After watching premiere show of Raghava Lawrence's Rudhran, he reviewed the movie with a tooth brush in his hand and while brushing his teeth he spit on the fans who were around him. He was trolled for posting a promotional video of Vendu Thanindhadhu Kaadu movie, where he was seeing crying without any reason. While giving interview to a TV channel just before the release of Simbu's Pathu Thala, he got irked by a few questions and directly jumped into water from boat.