Karthik Jayaram – Popular Kannada Actor of 'Ashwini Nakshatra' fame
Karthik Jayaram is a popular Kannada actor who appears both in Kannada films and TV soaps. He also played Raavana in Hindi mythological series, Siya Ke Ram aired on Star Plus during 2015-2016, his most popular role till now. Ashwini Nakshatra is his most popular role n Kannada small screen. He played both lead and supporting roles on Kannada big screen, and Chennai 600028, Aa Karaala Ratri, Just Love etc are among his popular roles. He was second runner-up of Bigg Boss Kannada 5 aired in 2017.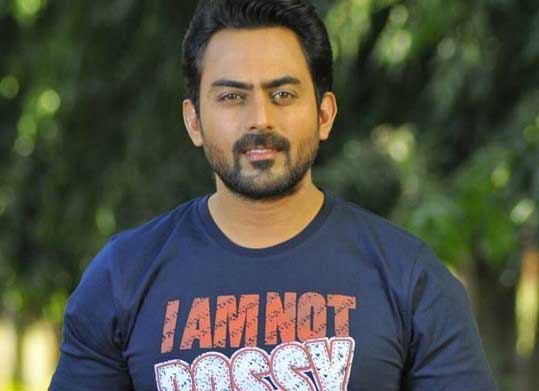 Karthik Jayaram is associated with miniscreen since 2013
Karthik was born on 01 May 1979 in Koppa, Karnataka. His father is a doctor. He completed B.E (Civil Engineering) in BIT and then M.E Structural Engineering. He started his professional journey as a Structural Engineer before pursuing cine career. In 2011 Karthik Jayaram started playing uncredited roles in several south Indian and Bengali movies, and has appeared in movies like Eega, Fighter (Bengali), Jarasandha etc.
He has been an engineer before joining small screen as the lead actor through the series, Ashwini Nakshatra in 2013. He was a part of the show for 2 years, and his role as Jay Krishna "JK" was well received. His two-word dialogue, 'Hai Hendti' in the show has become a popular catchphrase. It made him popular among female audiences too. After the success of the show, he received the offer to play iconic character Ravana for Hindi series, Siya Ke Ram. Since 2022 he plays antagonist for the Hindi TV show, Ali Baba: Dastaan-E-Kabul.
His first role as a lead actor came in Just Love
From uncredited roles on big screen to lead roles on small screen, he finally landed with good roles in Kannada cinema. After playing supporting roles in Varadanayaka and Padhe Padhe, he got his first role as a lead actor through Just Love. Karthik Jayaram marked his Bollywood debut through Care of Footpath 2, which was actually a Kannada-Hindi bilingual, where he played the role of a cope. The movie was premiered in Los Angeles and received rave reviews.
He played lead role in Bangalore 560023, remake of Tamil sports comedy film – Chennai 600028. Sa, Vismaya, Aa Karaala Ratri, Puta 109 etc are some of his Sandalwood releases later. He was also seen in 2020 Bollywood film, O Pushpa I Hate Tears.
Karthik Jayaram – Some interesting and less-known facts
1. Cricket is also his passion, has been playing this sport since childhood and he plays in celebrity cricket league matches too.
2. His film career began with negative roles, and it was essentially to learn acting.
He was nominated at SIIMA Award for Best Actor in a Supporting Role (Male) – Kannada for his role in Aa Karaala Ratri.
He played antagonist in both the Hindi shows he appeared.