Geetu Mohandas – Award winning Malayalam filmmaker and actress
Geetu Mohandas is an actress turned director belonging to Malayalam cinema. She is an award winning filmmaker, whose all three works Kelkkunnundo – short film in Malayalam, Liar's Dice – Hindi movie and Moothon – Malayalam-Hindi bilingual won many accolades at international film festivals, apart from many Indian accolades. Her first full-length movie as a director Liar's Dice was India's official entry to Academy Awards apart from winning Special Jury award at the 18th Sofia International Film Festival and two National Film Awards. As an actress, she has played both lead and supporting actress on Malayalam screen and state award for best actress from Akale. She is married to acclaimed cinematographer and film director Rajeev Ravi since 2009.
Her real name is Gayatri Das
She was born in 1981 as Gayatri Das, and later she adopted the screen name, Geetu Mohandas. She made her screen debut at the age of 4. As a child actress she is best known for the film, Onnu Muthal Poojyam Vare in 1986 co-starring Mohanlal, which bagged her the state award for best child actress. Mohanlal made a cameo appearance in the film climax, a stranger who Geetu's character loves like a father after her own father's demise, and their relationship which get connects through a wrong phone call was well depicted on screen. She reprised Baby Shalini's role in Ente Maammaatti Kuttiyammakku, in its Tamil version titled, En Bommukutty Ammavukku, stealing everyone's hearts. Raareeram, Saayam Sandhya, Veendum etc are a few more child artist roles on Malayalam screen.
Life is Beautiful marked her comeback to Malayalam screen
After playing a few memorable roles, she took a break from acting. Later she returned to silver screen with 2000 family drama, Life is Beautiful, co-starring Mohanlal and Samyuktha Varma. The movie fared only average at box office, though received rave reviews from critics. She played the pivot role of Samyuktha Varma's younger sister who shows attraction to her husband, the character played onscreen by Mohanlal.
She became a part of blockbuster Thenkashipattanam, the same year. She later played lead roles in Valkannadi, Nammal Thammil (delayed release) etc. Kannaki, Pakalppooram, Mullavalliyum Thenmavum, Raappakal and Shesham are other memorable roles. Akale is the most memorable role of her career. Her lead role as Rose bagged her the prestigious state awards for best actress, along with her memorable role as a prostitute in Oridam. She shared the honour with Kavya Madhavan for this honour in 2005. She also bagged Filmfare awards for best actress for the role.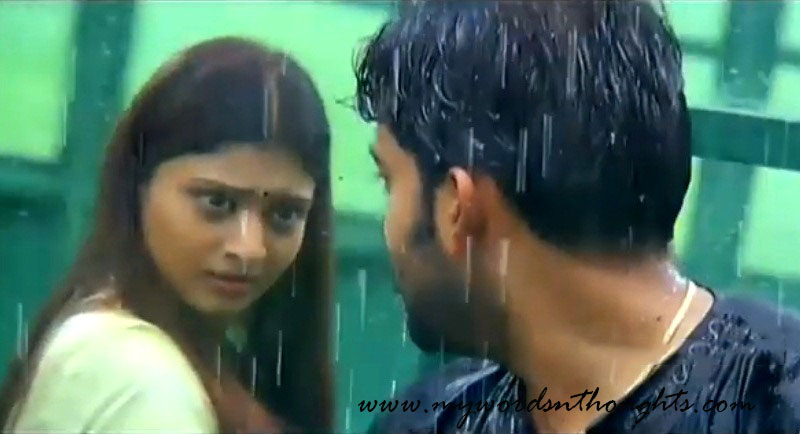 She played the title role in the segment, The Virgin in the anthology film Naalu Pennungal directed by Adoor Gopalakrishnan. She marked her Tamil debut with Nala Damayanthi, playing lead role opposite Madhavan. The comedy capper co-produced by Kamal Hassan was a box office hit. She appeared in one more Tamil movie, Poi in 2006.
She started film production company, 'Unplugged' in 2009
She turned a director with award winning short film, Kelkkunnundo in 2009. The film premiered at the International Film Festival Rotterdam and own many honours. Her first full-length film Liar's Dice won many national and international awards. Both its lead actress Geetanjali Thapa and cinematographer Rajeev Ravi won National awards. Her second film Moothan starring Nivin Pauley had a theatre release in 2019. This Hindi-Malayalam bilingual also won several accolades including Global film maker award at Sundance Film Festival in 2016.
Geetu Mohandas – Some interesting and less-known facts
1. She was featured in the popular lullaby, Raare Raariram Raaro of Onnu Muthal Poojyam Vare, as a child.
2. She played screen space with Mohanlal as a child artist who gets connected through a wrong number in Onnu Muthal Poojyam Vare, and played her first adult role in Life is Beautiful as Mohanlal's sister-in-law who gets attracted towards him.
3. Her debut short film, Kelkkunnundo won 3 International awards for Best Short fiction.
4. She received Ramu Karyat Award for Most promising director 2020 for the movie, Moothon.
5. She is only an accidental actress, and she always dreamt movie making. She used to write scripts while working as an actress.
6. Since her debut short film, her husband works as her cinematographer.
7. She met her future husband in the film sets of Shesham, the movie in which Geetu played lead role and Rajeev did camera work. Love blossomed between the two and they got married in 2009.
Top Malayalam film songs starring Geetu Mohandas
1. Junile Nilaamazhayil from Nammal Thammil
2. Manikuyile from Valkannadi
3. Kadamizhiyil Kamaladalam from Thenkasi Pattanam
4. Raare Raariram Raaro from Onnu Muthal Poojyam Vare
5. Akale from Akale
6. Rose from Akale
(Visited 542 times, 1 visits today)