Asha Parekh – The one and only 'Hit Girl' of Bollywood
Asha Parekh is a legendary actress associated with Bollywood cinema, who remained one of the top heroines of 1960s with a bunch of hit films to her credit. That's why she has been nicknamed as 'Hit Girl' of Bollywood. Most of her films were Bollywood hits. She appeared in many women-centric roles like Kati Patang, apart from doing romantic roles hero centric roles or roles with equal credit. Some of her major works are Dil Dekhe Dekho (her debut film), Mere Sanam, Ziddi, Baharon Ke Sapne, Teesri Manzil, Pyar Ka Mausam, Caravan, Kati Patang, Jab Pyar Kisi Se Hota Hai, Phir Wohi Dil Laya Hoon, Main Tulsi Tere Aangan Ki, Chirag, Do Badan, Chaaya, Chirag, Aaye Din Bahar Ke, Mere Gaon Mera Desh, Love in Tokyo, Pagla Kahin Ka, Shikar, Meri Surat Teri Ankhen, Aya Sawan Jhoom Ke, Bin Badal Barsaat, Hum Hindustani, Upkaar, Sajan, Kanyadaan, Mahal, Aan Milo Sajna, Samadhi etc.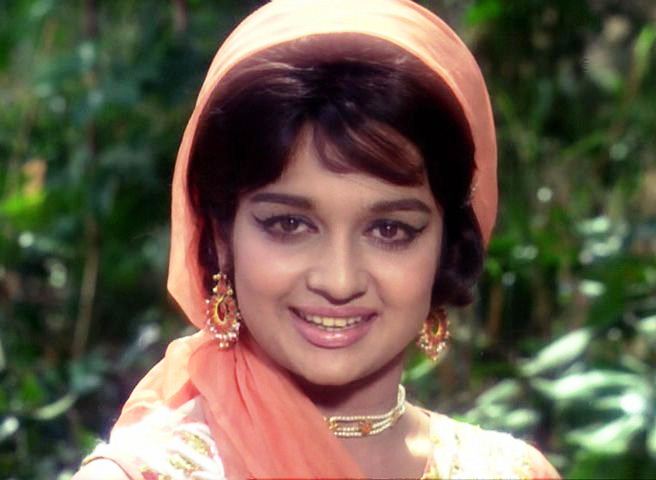 Asha Parekh – a half Jain half Muslim girl is a Gujarati, born in 1942. Since young she trained in classical dance forms, and made her film debut as a child artist in the early 1950s. She used the screen name Baby Asha Parekh for her movies in a child role, and two of her first movies Aasmaan and Maa were released in 1952 followed by Baap Beti, Ustaad and a few more films. She was first spotted by ace film director Bimal Roy at the age of 10, while she was performing on stage. He offered 1952 film, Maa to her, followed by Baap Beti. After a few movies, she concentrated on to her schooling.
Year 1959 was a turning point of her career. When she started trying for lead roles at the age of 16, Vijay Bhatt denied her lead role for Goonj Uthi Shehnai. In fact Asha shot it for two days before she was replaced by Ameeta. The director even said that she is not star material. But time proved he was totally wrong and she went on to become one of the top heroines of 1960s of Bollywood ever while Ameeta couldn't make it big despite owning acting skills and good looks.
Just one week (exactly 8 days later) after rejection she was signed by filmmakers – Subodh Mukherjee and Nasir Hussain for Dil Deke Dekho (1959) in a lead role opposite Shammi Kapoor. The film went on to become one of the biggest hits of the star, and she turned a star. With early 1960s itself she started signing big budget projects with leading filmmakers and she got frequently paired with almost all lead heroes of the era. Her association with Nasir Hussain was also fruitful and placed her as a star. They worked together in 6 romantic movies which established her career. An epitome of beauty and grace, she became a part of several iconic movies of 1960s and early 1970s.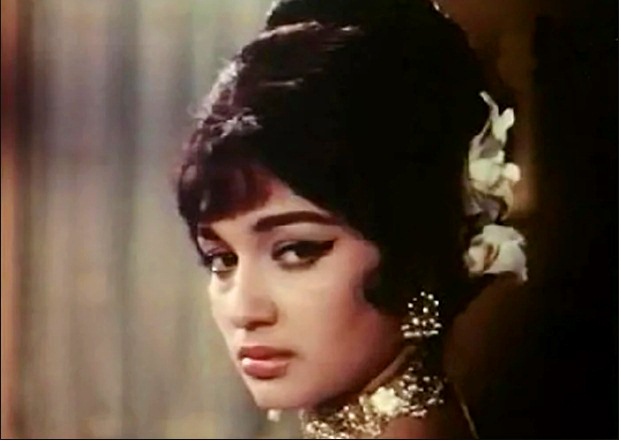 With mid-1970s she turned a seasonal actress and in the 1980s completely retired from film scene as she was not willing to do sister or mother roles. Such a huge star was she, when she ruled the roost. She owned all the features of the heroine of 1960s. Apart from acting skills and beauty, she showcased her dance skills in most of her films. While most heroines were seen in tear jerking roles, she was entirely different just like the lead lady of 'Ziddi', who loves freedom. She was mostly seen a star among a group of friends in film shots. When she turns angry on screen, it's spectacular to watch! In short she created a niche of her own through her unique acting skills and redefined heroine on Bollywood screen. She was most successful pairing with Rajesh Khanna, Shashi Kapoor, Dharmendra and Shammi Kapoor. Her pairing with Biswajeet, Joy Mukherjee, Dev Anand, Rajendra Kumar and Sunil Dutt was also appreciated.
Despite remaining one of the top actresses of 1960s with millions of fans and playing numerous romantic roles pairing with all lead actors of her time, she remained unmarried. There were rumours of an alleged affair with her director Nasir Hussain, who casted her in maximum number of films. She denied all those rumours till she released her memoir "The Hit Girl", through which she confirmed that she couldn't marry him because he was married and out of respect for both their families. Thus she brought end to almost 5 decades long speculations of their romantic relationship. She doesn't want to talk more about matters when there are families involved. Though they didn't meet during his last years, she did speak to him one day before his death in 2002. Years later she once confessed that she misses a soul-mate in her life, though never took his name.
Asha Parekh – 40+ Interesting and less-known facts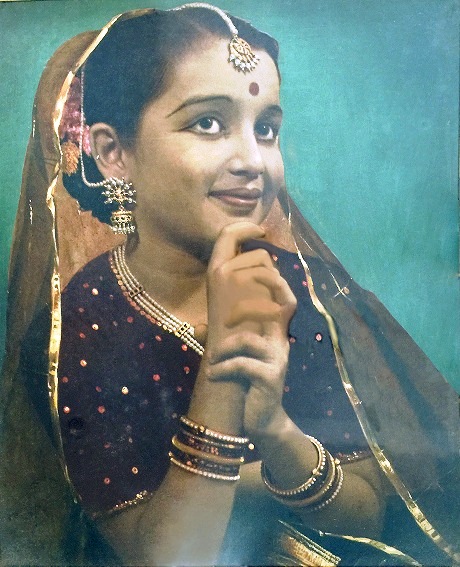 1. She celebrates her birthday on Gandhi Jayanti, and like Mahatma Gandhi she is a Gujarati too.
2. Her mother hailed from a Bohra Muslim family and her father belonged to a Gujarati Hindu business family. They eloped in the early 1940s to get married and Asha was born in 1942. Her talents were well supported by her mother.
3. She appeared in an uncredited role in 1957 film, Aasha, best known for the iconic song of Kishore Kumar, "Eena Meena Deeka Daai Daamonikaa". She danced with her screen idol Vyjayanthimala for one of the dance sequences.
4. Shammi Kapoor patiently tutored the 17-year-old newcomer for Dil Dekhe Dekho. Later they worked together in musical hits like Teesri Manzil and Pagla Kahin Ka, and also box office flop – Jawan Mohabbat and a few more in supporting roles.
5. She used to call her first hero Shammi Kapoor as Shammi Chacha and his wife Geeta Bali as Chachi, and also loved to play pranks on her heroes, not just Shammi. Geeta Bali was so fond of her that she used to say, "Let's adopt her". During the shooting of Dil Dekhe Dekho, she also did Asha's makeup when her makeup man didn't arrive.
6. She shares birth year with first two big superstars of Indian cinema – Rajesh Khanna and Amitabh Bachchan, along with her Caravan co-star Jeetendra. While she has been paired with Rajesh Khanna multiple times, she played Big B's sister-in-law in Kaalia. Interestingly all these four actors are of same age.
7. Asha worked with Nassir Hussain in Dil Dekhe Dekho, Jab Pyar Kisi Se Hota Hai, Phir Wohi Dil Laya Hoon, Teesri Manzil, Baharon Ke Sapne, Pyar Ka Mausam and Caravan, thus pairing with Shammi Kapoor, Dev Anand and Joy Mukherjee for the first time. She worked with Joy Mukherjee in Hum Hindustani, though not paired together. The team of Asha and Hussain was unbeaten. She also played a cameo role in Hussain's Manzil Manzil in the 1980s.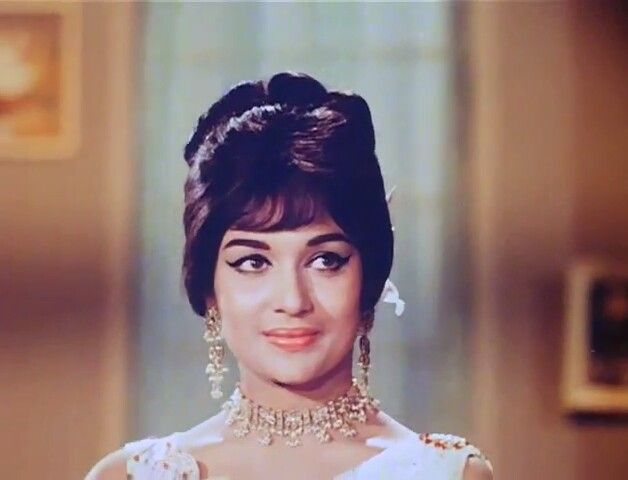 8. Asha remained single and claimed that her reputation of being unapproachable made people hesitate to propose her. But she admitted that she had a long-time boyfriend and that it was nice while it lasted. Only in 2017 she revealed (openly admitted) her romantic relationship with already married director and her godfather, Nassir Hussain, 15 years after his death. Interestingly it took 5 decades to confirm the rumours.
9. When she reached 35 she wanted to adopt a child. Though she got permission from her parents, it didn't happen. She got connected with a 2-year old child, but was denied adoption as the child won't survive long – as per medical reports. After that she never tried. It's the only regret she ever had in her life – her memoir reveals.
10. Among her films, her role in Love in Tokyo earned her a lot of popularity, though the film did only average business. The film achieved a cult status later, and in popular culture, the film and Asha's performance in the film have been mentioned in many movies. Her avatar as a Japanese girl earned her the nickname, Japani Gudiya too.
11. The premiere of her debut flick, Dil Deke Dekho held at Novelty cinema was attended by Raj Kapoor, Geeta Bali, Nirupa Roy and Usha Khanna. The movie had a theatric release on her 17th birthday.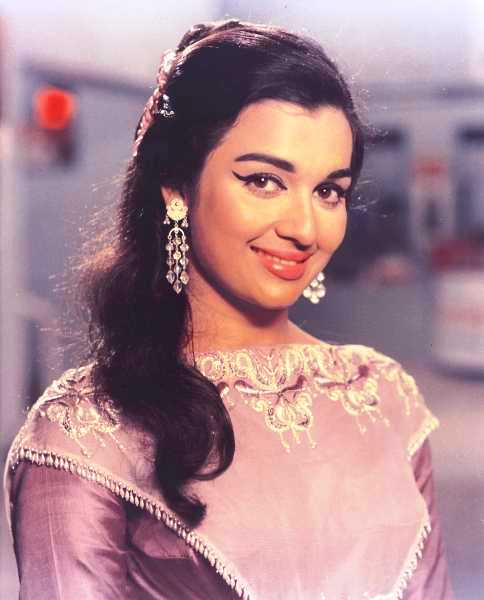 12. Right from debut in a lead role in 1959 she enjoyed stardom and she remained in her career peak till early 1970s giving her career best performances in Kati Patang and Samadhi. She was well known for her glamour roles as well as next-door girl looks. With the emergence of new generation heroines with mid-1970s she lost her glorious era while she was still in her early 30s. She was on an extended foreign trip with her dance shows soon after the success of Katti Patang, and when she returned it was almost over.
13. Many of her films were bought by distributors because of her screen presence, and she was a cashable actress too, earning her the title, 'The Hit Girl'. She was considered most lucky among her contemporary heroines. She played female lead in 20 silver and golden jubilee hits in the period between 1960s and 1970s, and was also nicknamed "Jubilee Parekh", "Jubilee Girl" etc.
14. Though she remained the top choice of many directors of 1960s, she earned her single Filmfare award for best actress only in the 1970s. She earned the honour for 1971 film, Katti Patang, which is regarded as her career best performance.
15. Despite working with Rajesh Khanna in 4 movies together and their screen chemistry was well appreciated, they never shared a friendship.
16. She is a trained dancer who got more engaged with dance performances after retirement from acting in the 1990s. She just didn't want to play second fiddle in films, and retired from acting during peak years, which was a good decision. Though she played a few mother roles, she was not happy with it.
17. After retiring from films, she produced TV shows, concentrated on dancing career and got involved with charity work for a Santa Cruz hospital.
18. She produced and directed a few TV shows since 1995. Baaje Payal which showcased the dancing skills of Bollywood actresses in movies was widely well received. Jyoti, Palaash Ke Phool, Daal Mein Kaala and Kora Kaagaz are a few more.
19. She was a recipient of numerous honours including Padma Shri in 1992.
20. She appeared in more than 90 films belonging to different languages, predominantly in Hindi. She acted in a few Gujarati, Kannada and Punjabi films, and her regional films remained successful. She played diverse genres of movies on screen.
21. She scored a consecutive number of four major box offices in a calendar year, and is also known as 'Hit Girl' and 'Jubilee Girl'. She was at her career peak in 1966 when four films – Teesri Manzil, Love In Tokyo, Aaye Din Bahar Ke and Do Badan, working with four different heroes became box office hits.
22. She worked with Dharmendra for the first time in 1966, the most successful year of her career with four consecutive hits. Aaye Din Bahar Ke was that film. Later they worked together in Shikaar, Aaya Saawan Jhoom Ke, Mera Gaon Mera Desh and Samadhi, and all these films were box office hits.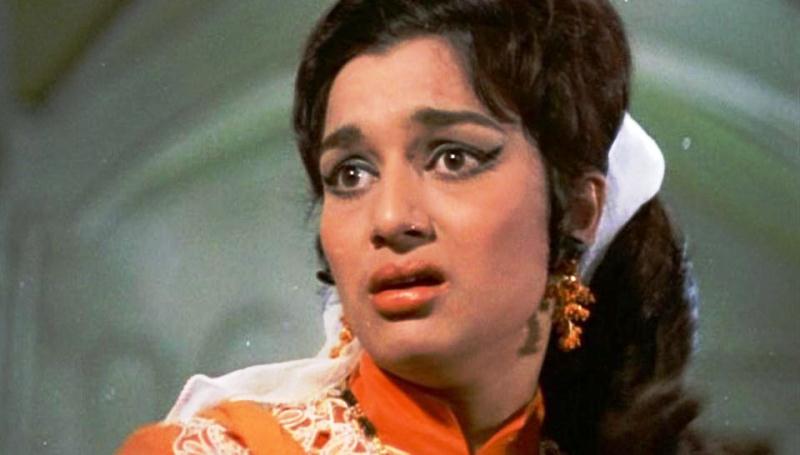 23. A scene from her debut film Dil Dekhe Dekho was repeated by director Nasir Hussain for Asha starrer Pyar Ka Mausam after a decade. Interestingly real life siblings Shammi Kapoor and Shashi Kapoor acted with her for those respective films. The songs 'Yar Chulbula Hai' and 'Ni Sultana Re' just followed those sequences in the films.
24. She was the first female chairperson of the Central Board of Film Certification in India.
25. Once she revealed that she had gone through depression and had suicidal thoughts in minds even during the most successful days of her career. Death of her parents made her lonely.
26. She lived in a huge bungalow styled in Rajastani architecture till her parents passed away a decade back. Later the building was demolished to construct a 7-storey flat in which she occupies a penthouse.
27. Her movies – Chor Mandli opposite Raj Kapoor never got released and Zabardast opposite Dilip Kumar got shelved, thus missing opportunity to pair with two legends of Hindi cinema. She worked with almost all lead heroes of 1960s, except these two.
28. She was lucky enough to work with all major heroes and filmmakers of the era, and also owns many hit songs to her credit. Shanker-Jaikishan, Kalyanji-Anandji, O. P. Nayyar, Laxmikant-Pyarelal, R. D. Burman and Usha Khanna gave some of their career best songs to Asha.
29. Incidentally Bollywood's first female music composer Usha Khanna also marked her film debut with Dil Dekhe Dekho. Interestingly her second work was also for a movie starring Asha Parekh, Hum Hindustani.
30. During her school days she used to get seated in the upper storey of a double decker bus, as she loved the feel of the wind on her face. In many films later we have seen such similar scenes filmed on her – Jab Chali Dandi Hawa……
31. She is said to have appeared in maximum number of films among Hindi heroines during the period 1959-1973, after which she slowly started rejecting mother roles and preferred to stay away from screen later.
32. She always experimented with her looks and sported in different hair styles. Her expressive and romantic eyes – her real plus point which spoke millions of words than dialogues.
33. Now she occasionally meets her contemporary actresses like Helen, Waheeda Rahman for movies, launches etc. Deceased actresses like Nanda, Shammi and Sadhana also formed a part of their veteran gang, setting best examples for youngsters.
34. Raj Khosle was the first among the directors who offered her serious roles with tragic love story Do Badan being the first one. Till then she was mostly casted in light comedies and romantic roles. Mein Tulsi Tere Angan Ki and Chirag are her other serious roles with the same director. It was followed by Shakti Samanta who casted her in award winning performance of Katti Patang.
35. While shooting for one of the early films, Hum Hindustani, she had shooting in a forest. She and her mother got left behind and later her co-star Sunil Dutt came back to get them.
36. The original climax of Baharon Ke Sapna had a tragic end, where the lead pair dies. After the cold response from public, the director Nassir Hussain changed its climax, and it's one of the underrated movies of the director with some lovely songs composed by Pancham da. The film had a single song 'Kya Jaanu Sajan' – a dream sequence filmed in colour.
37. In 2017 Asha's memoir The Hit Girl was launched in Delhi by Aamir Khan, Nassir Hussain's nephew. The families shared a good relationship. Salman Khan launched Asha Parekh's autobiography in Mumbai just before that. 'The Hit Girl' was penned down by the renowned film critic Khalid Mohamed.
38. Men were so scared of Asha that they rarely complimented or praised her. Once director J. Om Prakash complimented her white dress worn for the popular song, 'Acha Toh Hum Chalte Hain' and also bought similar one for the occasion of his daughter Pinky's marriage with Rakesh Roshan.
39. Dharmendra who used to call her as 'Jubilee Parekh' as most of her films scored a silver jubilee, got opportunity to work with her for the first time in 'Aaye Din Bahaar Ke' (1966) and very soon they established as a successful pair. In fact Dharmendra was a struggling actor till then, who got his first major break through 'Phool Aur Pathar' released the same year. While shooting at Darjeeling, the crew used to party till late night and Dharmendra used to drink. So, to hide the smell for the shootings next mornings, he used to eat onions. Yet Asha Parekh used to complain him about the smell of onions. Later as suggested by the actress, he quit drinking and they also became good friends. Dharmendra revealed this interesting incident in a TV show most recently.
40. In 2019 December she along with her successful co-star Dharmendra celebrated diamond jubilee of their film journey on the sets of Indian Idol Season 11. They also danced together for one of their popular songs together, "Teri Aakhon Ke Siva" from Chirag.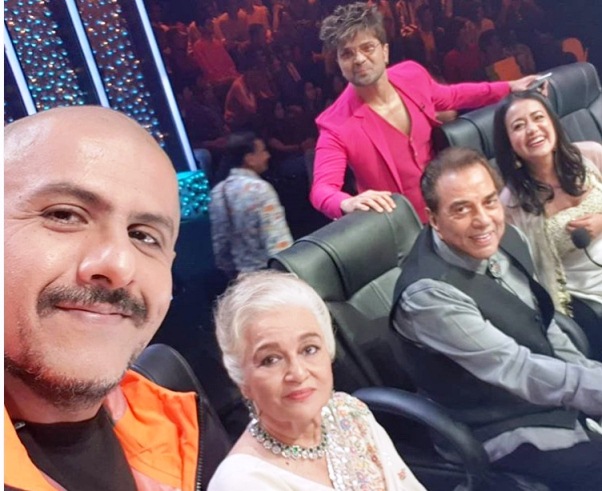 41. She lost almost 15 kgs for 1969 movie, Pyar Ka Mausam, with proper diet plan and massages under the instruction of a doctor. She had to don a cowboy attire for the song, Mein Na Miloongi, for which she lost a few pounds.
42. She has been always immersed in books in the film sets, and her mother always accompany her for shootings.
43. Though she looks extremely gorgeous in all costumes, she loves sari most. She finds it ridiculous to wear gown at events.
Author's note: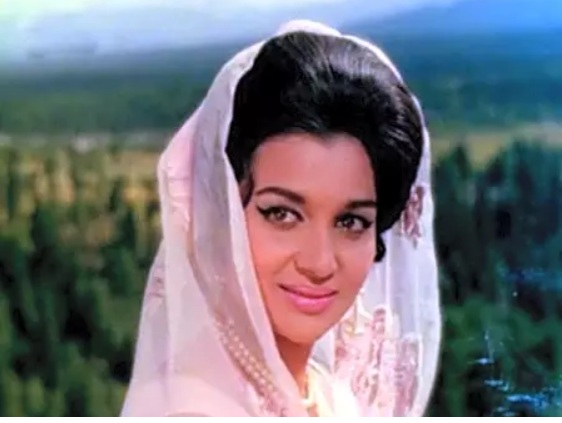 Among all actresses, no other heroine has fascinated me as Asha Parekh. I don't what it is, but I should say I am completely bowled down by her films of 1960s. The only contemporary heroine who could compete with her in terms of the choice of commercial films made during the period was of course Sharmila Tagore. As I don't prefer family dramas and loved romantic films most, I just loved Asha, her beautiful eyes and lovely facial expressions. She is a perfect Bollywood material. I am so much addicted to her films that I have watched almost all her films in the past two years, during my revisits to classic 1960s and 1970s. Katti Patang is my all-time favourite, followed by Mere Sanam, Teesri Manzil, Dil Dekhe Dekho, Pyar Ka Mausam, Aaye Din Bahar Ke, Love In Tokyo, Sajan etc.
She also owns some of the best ever classic songs of Bollywood, filmed in the glorious era of 1960s. Go through the gallery to read a few articles on Asha.
(Visited 10,235 times, 1 visits today)