10 Best newcomer actors of Bollywood in the decade in the 2010s
The sudden disappearance of Sushant Singh Rajput has left everyone in deep grief and shock, somewhat similar to the tragedy of Divya Bharati. Yes, both came to Bollywood without any support from the industry, turned shooting stars within a short time, gave us a very few but memorable roles, created a niche of their own, earned a lot of love from fans and left us without saying anything, co-incidentally at Cooper's Hospital in Mumbai. Have we forgotten Divya, though her demise is 27 years now, and can we forget Sushant even after three decades? Never! Can we take names of both these actors without a tear, at least in our souls? Never!
No superstar outside filmy families in the past 25 years, Shocking!
When I analysed Bollywood in deep, I felt so shocking that Bollywood has not given us a male superstar in the past 25 years without the banner of a star kid. Yes, I agree, Hrithik Roshan and Ranbir Kapoor come from Bollywood families and get an easy entry to Bollywood. Yet through their hard work, they established as the superstars of Bollywood. What about others? Isn't it shocking Bollywood has not given us even a single super star in the past one decade?
Yes, Akshay Kumar earned super star status after a row of hits in 2007. But what about actors who debut after 1995? Except Hrithik Roshan and Ranbir Kapoor, can we find at least one superstar? Is it because of gangism, groupism and nepotism which exist in Bollywood for the past 20-25 years with the emergence of star kids, which started blocking talented artists coming from non-filmy background? I also agree with what Sushant told in one interview, it's ok if in mild quantities, but it should not overpower or take control of everything. Right? We would have received one more superstar through Sushant if such dirty things never overpowered the working strategy and free flow of Bollywood.
When it comes to nepotism, Karan Johar's name always comes first. He has been accused of blocking talented artists, snatching their much –deserved opportunities and promoting star kids, which help him to earn big at box office with less hard work, cashing on the popularity of their star families. Before moving to my topic, I would like to tell him one word (really hope he read this article). Karan, you can give opportunity to your uncle's son or aunt's nephew, because it's your money. But, in this case you need to show your movies in family theatres only or build multiplexes where you can exclusively showcase your movies. But why should you block all theatres, and give less theatre share to small budget films. Many good films fail to reach audience only because they are not getting theatres for release, while many brainless films run for weeks at multiplexes, and audiences are forced to buy tickets as they don't have other alternatives. Why?
Who are the 10 best finds of the decade of 2010s in Bollywood when it comes to actors? Through this column, I shall focus on the best finds of the decade of 2010s, and I want to choose artists, unbiased. You may or not agree. As a Bollywood writer, I should control my emotions and write unbiased. That's my personal opinion, and I am dedicating this post to Sushant Singh Rajput, one of the finest actors of new generation Hindi cinema. I have already crossed 3500 articles in my site. Yet it's for the first time I dedicate a post for someone. I have noticed that most of the actors in this list have debut Bollywood in 2012-2013, strange but true!
10 best newcomer actors of Bollywood in the decade in the 2010s
Ayushmann Khurrana & Sushant Singh Rajput – The best finds of the decade of 2010s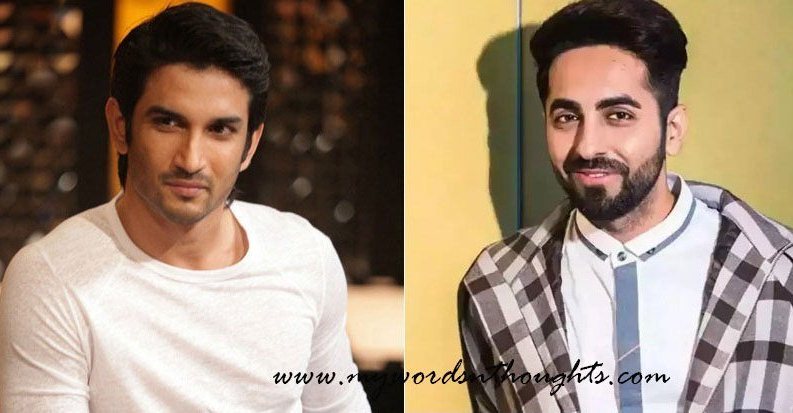 No comparison in the type of roles they portray on screen, but one thing is common – their successful transition from the world of television to celluloid. List of a few more big names here. If we go through the long list of TV actors of new millennium who joined silver screen, the names of Ayushmann Khurrana & Sushant Singh Rajput list first. I have no doubt to say, they are the best find male stars of the decade of 2010s, and both gained recognition without the help of any godfathers. Without any filmy background, the success they earned in the short interval of time is an inspiration to many. Do you know, Sushant has more hit films than all the three Khans after his debut in 2013? Same is the case of Ayushmann Khurrana who did more movies than Sushant. Perhaps, among newcomers only Varun Dhawan exceeds their records in delivering more hits. (Akshay Kumar leads in this record). Any other reason needed for others to feel jealous towards SSR?
While Ayushmann mostly portrayed small town boy in his films and chose realistic and humour scripts over the others, Sushant mostly chose commercial plots while giving stunning performances in biopics like 'Dhoni'. When I say Sushant is my most favourite actor who debut silver screen in the decade of 2010s, sadly he is not here to listen my words. (I equally like Ayushmann Khurrana too). His dance moves, realistic acting, sweet smile, good physique, height and dashing looks made him the superstar material of tomorrow. No other Bollywood actor of present times owns all these qualities together. I really hope he returns and also know the immense love we showered on him all these years. I should say, no other celebrity's absence has shattered me this much in my life, and my whole perspective of Bollywood fully changed in the past one month or so. I really feel Bollywood has done huge injustice to him.
Ayushmann Khurrana & Sushant Singh Rajput made impressive debuts in Bollywood almost at the same time through the commercial hits – Vicky Donar and Kai Po Che, and both themes were refreshing, never told in Bollywood before. While Khurrana got more acting roles, Sushant's roles got snatched, because many were jealous of his immense popularity and growing success. As I told earlier, there is no comparison between Ayushmann Khurrana & Sushant Singh Rajput in terms of talent and skills, because both belong to different categories of acting. Sad part is, Sushant got only 10 film roles. If he had done all those three Sanjay Leela Bhansali films, he would have already become a superstar. It doesn't matter for we people now, already he is a superstar because of his huge humanitarian work in real life and inspiring career journey.
Alia Bhatt – The best female find of the decade of 2010s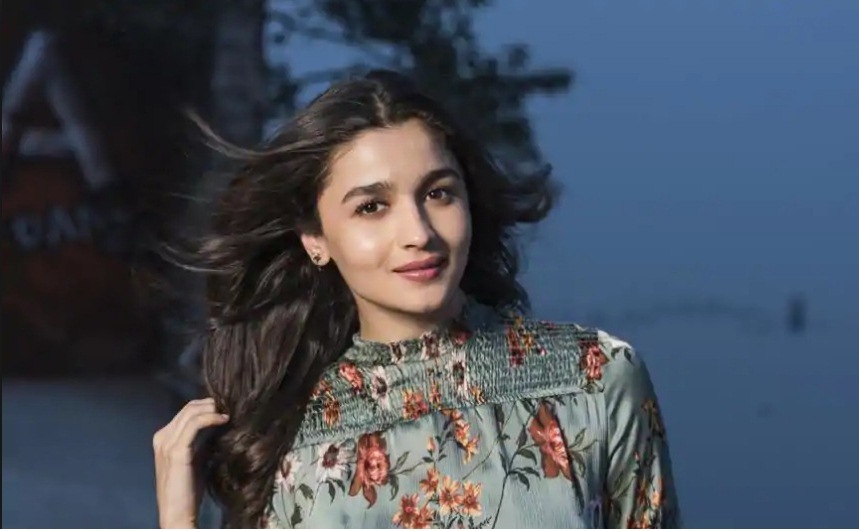 Yes, like many, I am also a Sushant fan struggling hard to give him justice. Yet we can't deny the fact that, like Hrithik Roshan, Shahid Kapoor and Ranbir Kapoor, Alia is also a talented actor coming from Bollywood family. Yes, there are many talented actresses like Deepika Padukone and Kangana Ranaut. But when it comes to play a teenager or a girl below age 25, Alia is exceptional. Her roles in Udta Punjab, Raazi, Dear Zindagi and Highway can never be overlooked. We have accepted those works, and made them huge hits on box office as well (though Highway was not a commercial hit).
Shraddha Kapoor – Her debut movie is still her most popular role
Shraddha too comes from a filmy family. Yet her roles in Aashiqui 2, Stree, Haider, Ek Villain and Chhichhore were loved by audiences. Though almost star kids faced wrath from Bollywood fans following Sushant's demise, I should say, she narrowed missed it. It's only because she became his heroine in Chhichhore – his last theatre release, which was a blockbuster. We should not forget that Alia Bhat rejected to become his heroine in Raabta.
Varun Dhawan and Sidharth Malhotra – 'The best students of the decade'
Both these actors along with Alia Bhatt made their screen debut through 'The Student of The Year' in 2012, and they went on to establish their careers in Bollywood. After Ayushmann Khurrana & Sushant Singh Rajput, Sidharth Malhotra is the third big name of Bollywood who gained recognition with non-filmy background. Though he is not as successful as both, he also owns memorable roles like Ek Villain, Ittefaq, Kapoor & Sons etc. Till 2020, Varun Dhawan had 12 releases, of which first 11 were box office hits. As an actor he is still a student, yet we can't forget his memorable roles in Badlapur and October. As he belongs to a filmy family, he faced a lot of criticisms in nepotism row. Yet we can't deny the fact that when it comes to commercial masala entertainers where realistic acting is not at all a factor, Varun has always delivered his best.
Ranveer Singh – Best known for his association with Sanjay Leela Bhansali films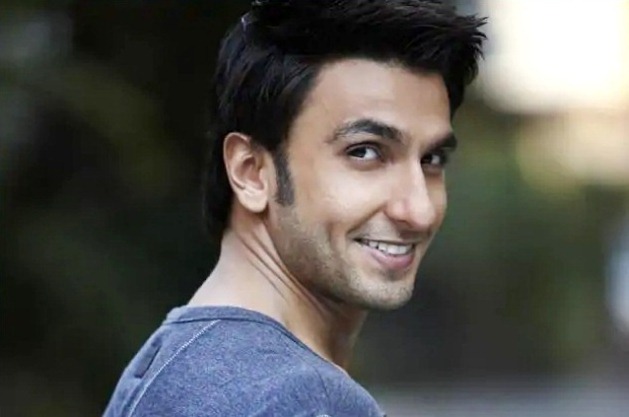 Cousin of Sonam Kapoor and nephew of Anil Kapoor, he marked his screen debut with 2010 film, Band Baaja Baaraat. Since then most of his films were box office hits. Yes, Sanjay Leela Bhansali films played a magnificent role in building his career as well as personal life, as he married his co-star who frequently worked with him in Bhansali films. If those roles went to much deserving Sushant Singh Rajput, what would have been happened to Ranveer's career? No idea. Yet his roles in Gully Boy, Simmba and Lootera were also loved by many.
Rajkummar Rao and Vicky Kausal – National award winners
Among Bollywood actors who debut after 2010, only Ayushmann Khurrana, Rajkummar Rao and Vicky Kausal managed to receive National film awards for best actor. While the first two belong to non-filmy background, Vicky owns a link with filmy world, though not strong. It can be said that right from debut, Vicky earned appreciation only based on his talent. Both Rajkummar Rao and Vicky Kausal made an impressive debut through Love Sex Aur Dhokha (2010) and Masaan (2015), and went on appear in several memorable movies later. While Rao concentrated most on critically acclaimed roles, Vicky has been associated with commercial ones.
Tiger Shroff – Best known for his action sequences and dance moves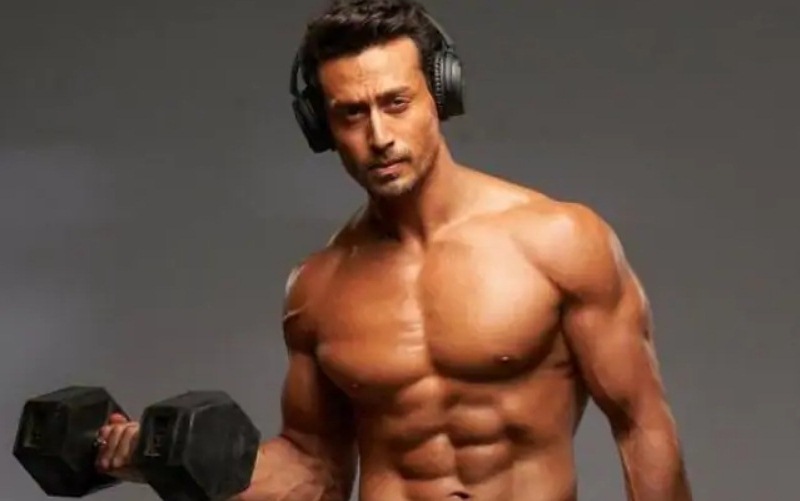 When it comes to acting, Tiger is far behind all actors listed above. Yet he created a niche of his own through his action sequences and dance moves. His roles in Baagi series and War made him popular among masses, who love commercial films.
Before I conclude, I list a few more
In my opinion, Ayushmann Khurrana & Sushant Singh Rajput are the best finds of 2010s, absolutely. At this point of time, I don't want to compare both, because they are entirely different in style and kind of roles both portrayed on screen in the last decade. If I take three more names, it should be Rajkummar Rao, Alia Bhat and Vicky Kausal. When it comes to good looking & handsome actors who mark their debut in 2010s, my vote goes to Sidharth Malhotra, followed by Sushant Singh Rajput. Sushant may overtake Sidharth, when it comes to good physique and dancing skills. As I told earlier, only a very few actors have managed to get acting skills, dancing skills, good looks and physique, enough to fit into next-door type or realistic roles. He was definitely the next superstar in making!!!!
Ranveer Singh has also improved over the years, thanks to Bhansali who gave him opportunity multiple times. Rest actors in the above list – Varun Dhawan, Sidharth Malhotra and Tiger Shroff need to improve a little more. I would like to see Varun doing serious and memorable roles like Badlapur and October.
Before I conclude, let me mention a few more. Bhumi Pednekar definitely needs special mention, followed by Amit Sadh, Vidyut Jammwal, Kriti Sanon and Ileana D'Cruz. Sonakshi Sinha and Parineeti Chopra need to improve much more; it's my personal opinion. I would like to end this list taking a special name, Shivaleeka Oberoi who surprised audiences with her negative role in 'Yeh Saali Aashiqui'. I really hope she gets more acting roles in Bollywood. Abhimanyu Dassani in Mard Ko Dard Nahi Hota was also impressive. I have left many names in this post, and it's not because I forget, but I feel they don't deserve a space. Let them do memorable roles and impress me. Then I shall add their names too.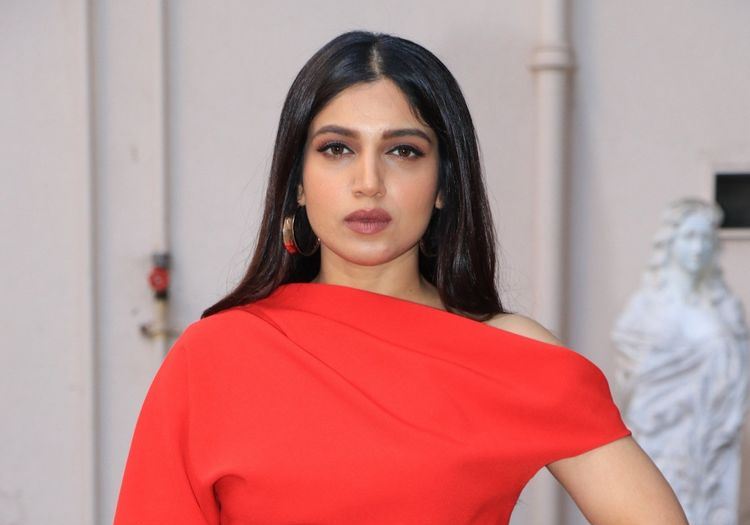 What I feel is talents are more outside than we found inside. Yet we complain about the deteriorating quality of Bollywood films. In the past two decades, we got only a handful of good actors who were termed as 'outsiders', especially among male actors. I really wish, when Corona season comes to an end, this trend also changes. After all, Bollywood industry is not the monopoly of a few people, every person has the right to come inside it and exhibit his/her talents without the pressure of so called godfathers. Sorry, if I hurt any. But as a well-wisher of Bollywood and its artists, what I feel is, definitely Bollywood needs a transformation, giving acceptance to artists based on talent, not based on family background. Let me conclude, Sushant should definitely get justice, otherwise no boy from small town will fill his eyes with dreams of Bollywood. If so, as Sushant told, it will shake the whole structure of Bollywood. Thank you.
(Visited 641 times, 1 visits today)