Punjabi Kulcha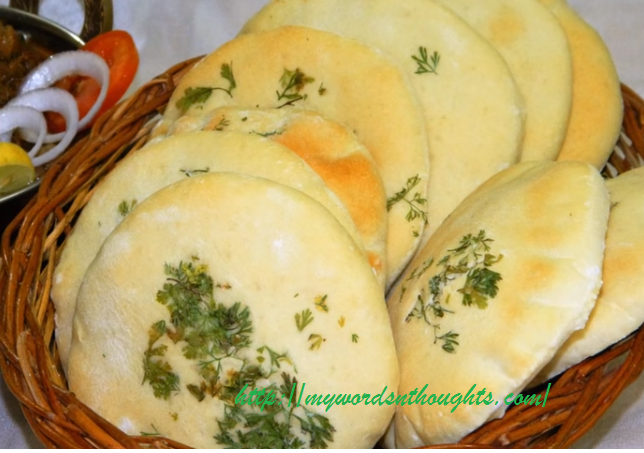 Ingredients for Punjabi Kulcha:
1. Maida – ¼ kilo
2. Salt – 1 small spoon
Sugar – 2 small spoons
Oil – 1 big spoon
3. Water – 150 milli
Yeast – 1 small spoon
How to prepare Punjabi Kulcha?
1. Blend maida and add ingredients no: 2 to it. Mix it well.
2. Mix yeast in water and after 10 minutes, add this water to maida mixture.
3. Knead dough and allow it to rest for 15 minutes.
4. Make small balls out of it and again place ½ an hour to rest.
5. After half an hour, the balls will rise up slightly.
6. Press it once and again allow it to rest for 45 minutes.
7. Make Poori shapes from dough.
8. Pre-heat oven in 210 degrees and bake them for 3 minutes.
Archive: Vanitha Magazine, August 1-14, 2016
Read a few more all purpose flour (maida) main course recipes here. Click on the images in the gallery to read.
(Visited 216 times, 1 visits today)