Prawn Batter Fry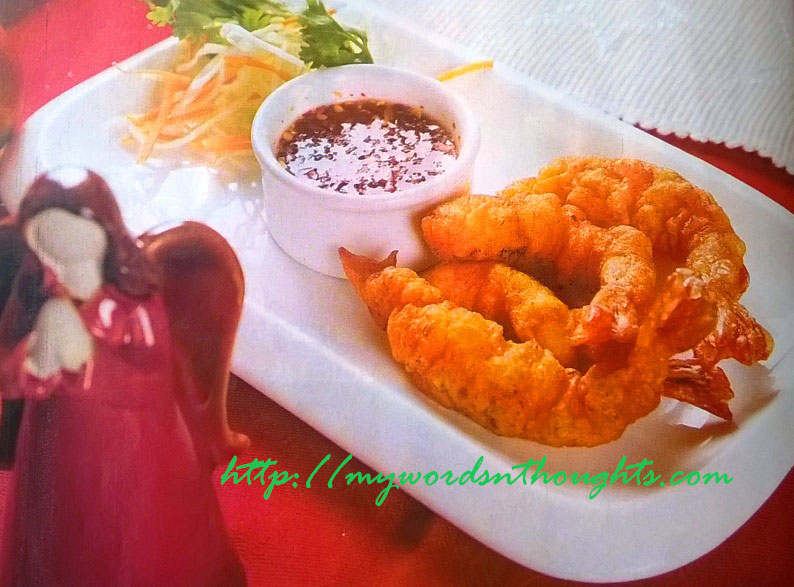 Ingredients for Prawn Batter Fry:
1. Maida – 1 cup
Semolina – 1 big spoon
Kashmiri chilli powder – 1 small spoon
Baking powder – ½ small spoon
Celery chopped fine – 1 big spoon
Salt – As required
2. Big prawns or shrimps cleaned – 1 cup
Salt and chilli powder – For cooking shrimps
3. Oil – For frying
How to prepare Prawn Batter Fry?
1. Add sufficient water to ingredients no: 2 and prepare the batter.
2. Allow it to rest for minimum 1 hour.
3. Cook prawns/shrimps adding salt and chilli powder.
4. Heat oil in a pan.
5. Dip each cooked prawn/shrimp in batter and deep fry in hot oil.
6. Serve with sweet chilli sauce.
Courtesy: Vanitha Magazine Dec 15-31, 2017
Also read a few more delicious prawn snack recipes. Here is the page link. Click on the images in the gallery to read.
(Visited 181 times, 1 visits today)