Pradeep Ranganathan – Tamil moviemaker and actor of 'Comali' and 'Love Today' fame
Pradeep Ranganathan is a Tamil movie director, best known for scripting and directing box office hits – Comali (2019) and Love Today (2022). He also marked his acting debut in the lead role for his 2022 movie, Love Today, and penned lyrics for all 4 songs which were smash hits. He wrote two songs for Comali too. Both the direction and acting received with praises and the movie was a box office hit. Both his films had innovative and fresh themes and well accepted by audiences and critics alike.
Pradeep Ranganathan wanted to do short films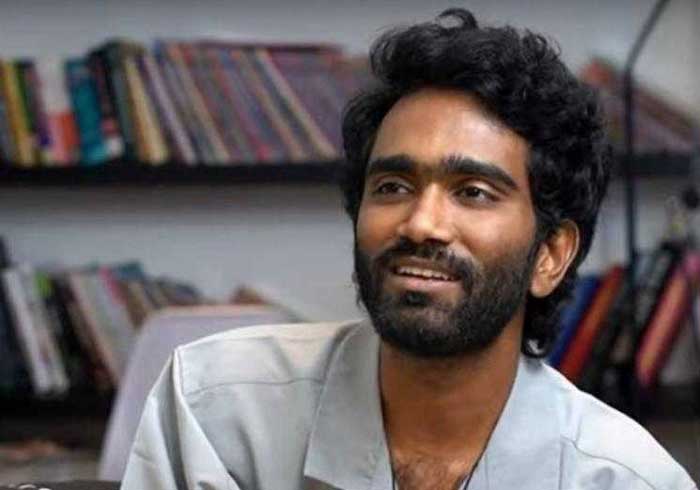 Since school days, he wanted to make short films. He used digital camera during school days to shoot. Later he made a few short films, which got good reach and it helped him to earn more confidence. He completed IT engineering and started working.
When he began working for the movie 'Comali', he accumulated money as much as he could to do his research work, and kept it as a secret from family. He left home every day in the pretend of going to job, while he wandered aimless with his research work. Often he used to work at home, making his father believe, 'work from home', shift at night etc. As his father slept earlier, he managed with his lies, staying at home. His father owns a xerox copy shop.
His entry to acting was unexpected
He released his first short film in 2014, which received 4 million views. Initially he directed short films, which were well received too. On one such occasion, the actor who was to do the lead role couldn't take the role because of his exams, and he backed off at the last moment. As Pradeep had done full preparation of shooting, there was no other option left except to do that role, because he couldn't afford the money loss. His acting got recognition.
When he directed the first short film, though it was well received, people didn't recognize him. After he appeared in short films, this situation changed, and he started liking it. After scripting Love Today, Pradeep Ranganathan had made up in his mind that he is to play the lead role. It was not that easy to convince film producers and he had to approach 3-4 production houses to finally get an 'yes' node. His work as an actor in a short film worked in his favour. Actress Ivana, who plays supporting roles in Tamil and Malayalam played her first lead heroine role through this film.
Pradeep Ranganathan – Some interesting and less-known facts
1. His smash hit, Love Today, with shades from his past love life is a sweet dedication to his ex-lover, with whom he doesn't hold a friendship or hate bond now.
2. Love Today is the screen adaptation of Pradeep Ranganathan's own short film App(a) Lock, which he scripted too.
3. After the big hit of Comali, as expectations were higher, though he spent 8 months behind a script, he completely changed it and started from scrap for writing Love Today.
4. He learnt everything about filmmaking from Youtube, which include basic editing and cinematography.
5. His childhood dream was to become a collector or IAS officer, and he has been a brilliant student at school too. He started preparation during his school days with full support of father, and he belongs to a family where education is given much importance.
6. He just wants to try with every field in filmmaking. Already he has donned acting, direction, scripting, editing and lyrics.
7. He started scribing poems since school days, just to entertain friends.
8. As Love Today was done in the backdrop of a marriage, art direction of the movie was done by a wedding decoration company.
(Visited 26 times, 1 visits today)