Devi Prakash Nair – Malayalam actress and daughter of yesterday's heroine, Jalaja
Devi Prakash Nair is an upcoming actress of Malayalam cinema, who debut with Malik (2022), playing a brief role, enacting the childhood role of her mother, Jalaja, a leading heroine of 1980s. Jalaja played Fahadh Fasil's mother in the movie. Later she became lead heroine through Headmaster, playing Babu Antony's daughter.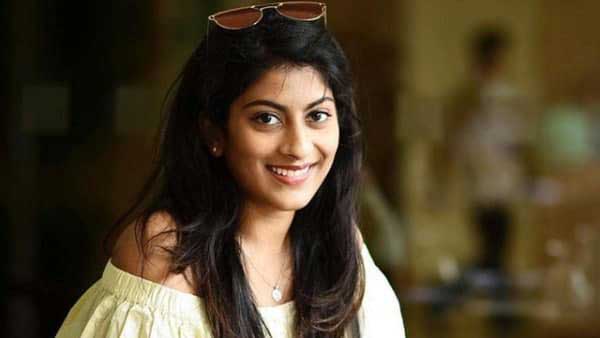 Devi Prakash Nair had an unexpected entry to Mollywood
After marriage, for 27 years, actress Jalaja stayed away from silver screen and limelight. When director Mahesh Narayan called Jalaja, the family assumed, the role was for daughter, Devi. But to everyone's surprise, Jalaja was invited to do one of the powerful roles of the film, Jameela Teacher. Later Devi got the offer to play Jalaja's childhood in Malik. So, it was a memorable moment for Devi to join celluloid, playing mother's younger role. She later visited film's location along with mother. After doing 1-2 roles, Devi Prakash Nair gained more confidence.
Her second movie was Headmaster, directed by National award-winning director Rajeev Nath. She dubbed for the first time for this role. Her third film was Otta, directed by Academy award winner, Resul Pookutty.
Devi Prakash Nair is associated with art forms since age 4
Since childhood, Devi started dreaming to join films. She is trained in classical dance since the age of 4, and has even tried with western dance and ballets (baale in Malayalam). She has performed these art forms 12 years on stage. Apart from it, she has learnt Bharatnatyam, Kuchipudi, Kathak and Irish River dance. Her passion towards cinema grew along with her. When she went abroad for higher studies, her parents thought, she will settle with job there. Instead she returned to pursue her passion in films.
Devi Prakash Nair – Some interesting and less-known facts
1. For her debut film, Malik, she didn't have any dialogues. The voiceover was done by Jalaja, who played the senior version of same character.
2. Her favourite actor is Jagathy Sreekumar.
3. She started watching her mom's movies most recently only, and now also many films left to watch. Jalaja has done a total of 120 films.
4. 'Mandanmar Londonil' is the first film of Jalaja, Devi ever watched and interestingly, it's the only comedy movie of Jalaja – the actress best known for tear jerking roles.
5. She got opportunity to go to Cannes festival in 2022, where she got opportunity to watch her mother's debut flick, Thamb. Yavanika, Shalini Ente Koottukari, Radha Enna Penkutty, Venal,Alicinte Anweshanam – A few more of her favourites.
(Visited 32 times, 1 visits today)