Kochu Preman – Popular Comic Actor of Malayalam Screen
Kochu Preman (1955 – 2022) was a character artist associated with Malayalam cinema and television, best known for his comic roles. He was known for his distinct voice, mannerisms and appearance, and he has received warm welcome from audience of different generations, for the impressive role he has played on screen over the years. He was a prominent theatre artist too. He acted in more than 250 films, Dilliwala Rajakumaran (1996) being his debut flick, spanning in a film career of more than 25 years.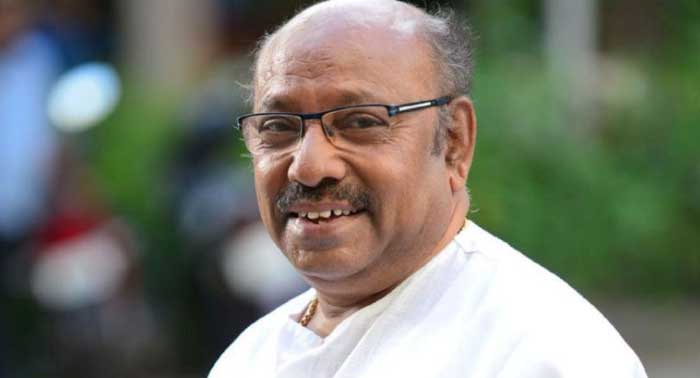 His film roles got chopped off in the early days
Kochu Preman's real name is K. S. Premkumar. He adapted the screen name 'Kochu Premam', because he believed that the name suits his short stature. It also enhanced his comic image on screen. He was a native of Valiya Vila, Peyad, Thiruvananthapuram, born on June 1st, 1955 as one among 7 children to Kalaramathil Shivaraman Shasthri and T. S. Kamalam. He belonged to a middle class family, and his father was a government servant. In 1984 he married cine-serial actress Girija Preman, and the couple has one son.
He did his primary education from his hometown and later studied at MG College, Thiruvananthapuram city. He got into acting through local clubs of his village during his teens. During his academic years and later, he was fully involved with theatre and has performed for many troupes. Since late 1970s, though he got some roles in Malayalam movies, those roles got edited off, citing the physical appearance of this actor. But later, his appearance and dialogue delivery style earned him appreciation and more roles from Malayalam cinema. He was seen in an uncredited role in Ezhunirangal (1979).
Preman was called to play the role of Unni Mary's paralysed husband's husband in a movie named, Cabaret Dancer, which also starred Silk Smitha and Anuradha. When the movie was released, Preman reached Sree Padmanabha Theatre, Thiruvananthapuram city, with his friends eager to watch himself on the big screen. But his role was fully edited off. He got a reply from the production manager that it was because he didn't own good looks.
When he realized that height, glamour, fair complexion and good looks are needed to get roles in the film industry, he got disheartened and continued with his theatre. He has a glorious career of 50 years in theatre, cinema and television combined. In most films he appeared in just 3-4 scenes, yet those scenes were enough to entertain audience.
Kochu Preman and his glorious theatre life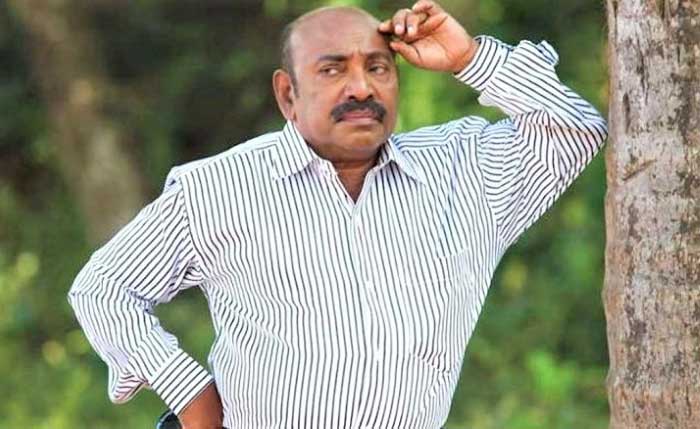 It was during his high school days, he wrote the first play and directed as well. After its success, he wrote his second play, Ushnaraasi. Later his plays got broadcasted through the program, Ithalukal in All India Radio. He got active in theatre after he appeared in Jwalamukhi, written by Jagathi N. K. Achari and staged by Kavitha theatre group. It was followed by Gayathri Theatres' Anamika. He has worked with more than 10 theatre groups like Kalidasa Kalakendram, Kerala Theaters, and Sanghachethana.
Amritam Gamaya staged by Kerala Theatres, Swati Thirunal and Indulekha staged by Vengaramoodu Sanghachetana, Rajan P. Dev's Adithyamangalam Arya Vaidyasala etc earned him fame as a stage actor. Director J. C. Kuttikad spotted Preman in one the plays, written and directed by him, and gave him first break to films through Ezhunirangal (1979). However after a few bitter experiences, he concentrated on to theatre.
Dilliwala Rajakumaran marked his silver screen debut
After working in theatre for so many years, he got debut on celluloid in the year 1996 through Jayaram starrer, Dilliwala Rajakumaran, in fact a late but glorious entry. Since then, for a silver jubilee year, he has entertained audience and made them laugh through different comic roles he played on screen. In most movies, his role was small, yet etched in audience's memory forever. His role in Sathyan Anthikaad's Irattakuttikalude Achan (1997) was well noticed.
Through Guru (1997), he proved that he can handle serious roles too. Thilakkan released in 2003, where he portrayed a 'velichapad' established him as a comedy actor. Thenkasipattanam, Sound Thoma, Mayamohini, Chota Mumbai, The Car, Leela, Trivandrum Lodge, Josettante Hero, Thejabhai And Family, Beautiful, Thatsamayam Oru Penkutty and Ordinary are a few more memorable roles. His comic roles as Bank Manager in Pattabhishekam, Karyasthan in Kalyanaraman drunkard lift technician in Up & Down got noticed. He appeared in Jwalayaay, Swami Ayyappan, Thatteem Mutteem, Mrs. Hitler and more than 2 dozen TV roles.
Kochu Preman – Some interesting and less-known facts
1. Starting with Dilliwala Rajakumaran, Kochu Preman worked in 8 Rajasenan movies, mostly in comic roles.
2. For 2016 film, Roopantharam, his name was considered in the final list of National award for best actor category.
3. Varikkasseri Mana is his favourite shooting location. For 5 of his films, this house has been the shooting location.
(Visited 28 times, 1 visits today)