Potato Jamun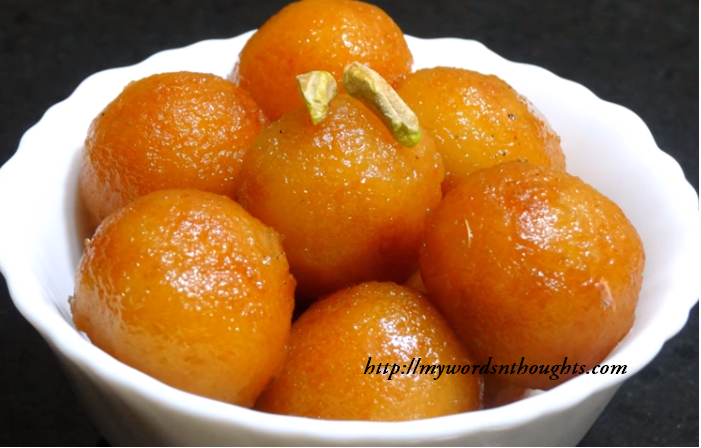 Ingredients for Potato Jamun:
2. Potato cooked and smashed – 150g
Cardamom powder – 1 pinch
Khova (milk thickened by heating) – 100gm
How to prepare Potato Jamun?
1. Add sufficient water to sugar and boil it to make sugar syrup.
2. Mix ingredients no.2 well (equivalent to chappathi dough).
3. Make balls out of the dough and fry in hot oil and keep aside. Balls should be golden brown.
4. Dip all the jamuns in sugar syrup and serve hot.
Archive: Vanitha Magazine, September 1-14, 2011
(Visited 147 times, 1 visits today)