Oreo Biscuit Pudding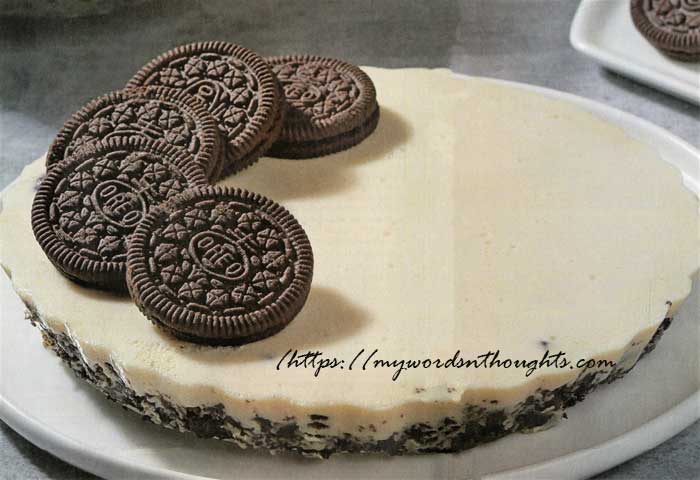 Ingredients for Oreo Biscuit Pudding:
1. Oreo chocolate biscuit packets – 3
2. Melted butter – 50-75 gm
3. Gelatine – 2 big spoons
Lukewarm water – A little
4. Curd – 1 cup
Condensed milk – 1 tin
Fresh cream – 1 cup
Lemon juice – From 1 lemon
5. Grated chocolate or Oreo biscuits – To decorate
How to prepare Oreo Biscuit Pudding?
1. Smash Oreo biscuits (never make a fine powder), and mix it with butter.
2. Transfer the contents to a greased tray.
3. Place it in refrigerator to set.
4. Soak gelatine in a little lukewarm water.
5. Mix ingredients no: 4 in a bowl.
6. Strain gelatine solution into it and mix again.
7. Take pudding base from refrigerator and pour this mixture on top.
8. Place it back in refrigerator and allow it to set.
9. Decorate your Oreo Biscuit Pudding with Oreo biscuits or grated chocolate.
Courtesy: Vanitha Magazine October 1-14, 2022
Read a few more pudding recipes. Visit my page.
(Visited 17 times, 1 visits today)