Mannarasala Sree Nagaraja Temple – The place for worship of nature and snakes
If asked, which is the district in Kerala without forest there is only one answer – Alappuzha, the land splendid in water bodies and paddy fields, with scenic beauty. Yet there exists one snake temple (sacred grove referred to as Kavu in Malayalam) in this district, which stands as the symbol of primitive ancestors and the dense forests where they lived.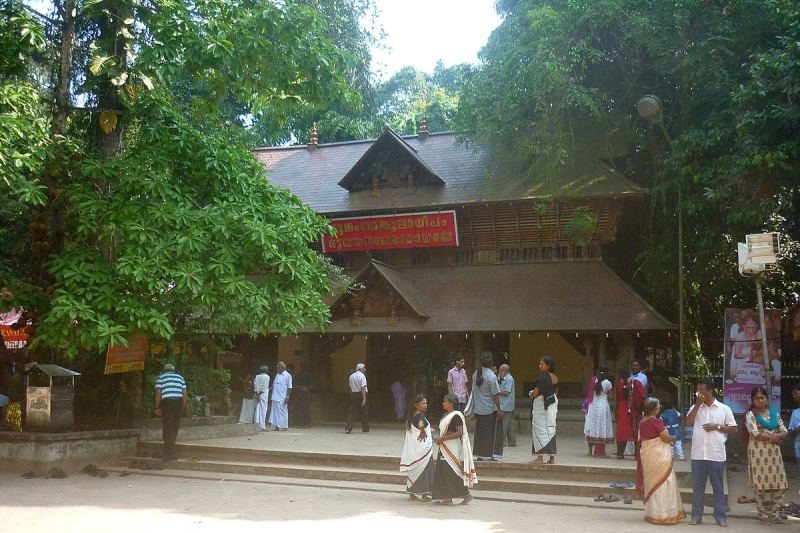 Some of the major preserved groves in India are preserved in Kerala, especially in Western Ghats, and worshipped as well. In fact Kerala is known for preserving the second highest number of sacred groves in India, and their number counts to 2000, highest than any other state except Himachal Pradesh whose sacred groves count to 5000. Obviously snake worship is given much importance in Hindu worship of Kerala. Also read: Pulluvan Paattu – Song of Pulluvas to please serpents.
Mannarasala is famous for snake worship and nature preservation
Mannarasala is the central pilgrim spot of snake worship in Kerala. The temple is famous for Naga worship, and one of the best instances of preserving sacred groves, ponds and living beings associated with it. The place contains 687 different types of trees, of which 27 types are found in Sahya mountain ranges only. Known for its biodiversity, Mannarasala preserves tree varieties like Kambalam, Eetty (Teak), Ashokam, Pong, Malamaav (local names) etc. Kinstaleria and Keralansis are the rare varieties of climbers found here.
The temple nestled in a forest glade, like most snake temples provides a basement to worship of snake and nature, along with conservation and preservation of both. It's just a continuation to the beliefs and worships to please snakes to fulfill their desires and ambitions, and bring prosperity to family. Through temples, when nature goddess, biodiversity and snakes are preserved, it links man with nature and primitive days through a close bond.
Pattu Dhaanyam, Uruli Kamazthal and Manjal
Pot filled with gold for prosperity, silk grains (Pattu Dhaanyam) for education and fame, special ornaments, 'Uruli Kamazthal' for kids, salt to retain health, turmeric for the destruction of poison etc are some of the very common offerings here. Thousands of devotees flood to the place with beliefs that Nagaraja will bring prosperity to their family and get rid of troubles and obstacles for health and happiness. Devotees offer garlands made of Koovalam leaves to Nagaraja to please him.
Ayilya Pooja is most auspicious
Kalamezhuthu conducted on Ayilya Pooja is attended by many devotees. Many rituals follow Kalamezhuthu on the same day. Though special poojas are conducted on Ayilyam star of every month, Ezhunnallath (elephant procession) will be conducted on that auspicious day of Malayalam months – Kanni, Thulaam and Kumbham. Special poojas are conducted on Sivaratri day too. Ayilyam of Thulam month is known as Mannarasala Aayilyam, accompanied by grand poojas and regarded as one of the most auspicious eves celebrated in the Mannarasala temple.
Mannarasala Valiyamma – the senior most female member conducts the main Naga poojas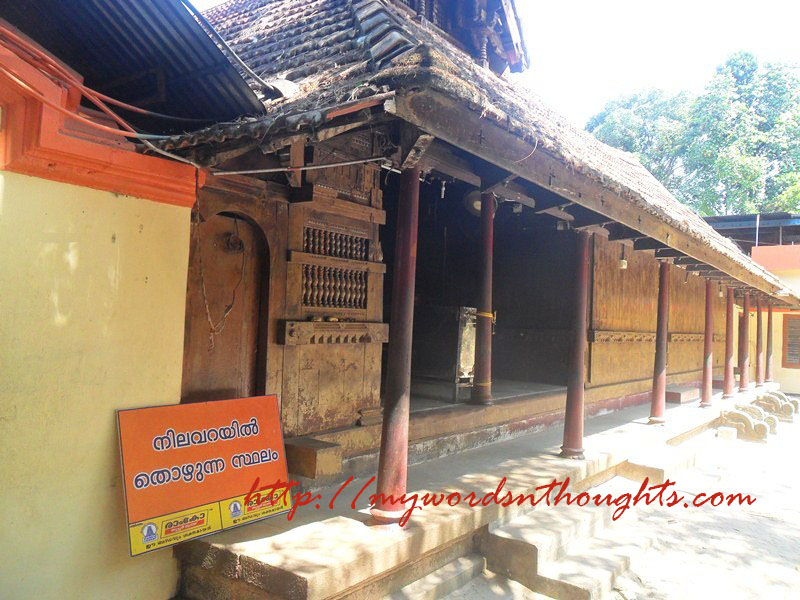 The main poojas of Mannarasala temple are conducted by Antharjanam (senior female member of the family). The senior most lady, who is married to this Illam (ancestral home of Brahmins) owns this power. Uma Devi, also known as Mannarasala Valiyamma is currently the main priest of this temple. After poojas, she gives darshan to devotees. Uma Devi who is 85 years old now, has dedicated her full life to worship snakes. She also holds a special designation to worship snakes for the longest no: of years.
If she can't conduct poojas for any reason, it won't be done by any other person. As per popular beliefs, poojas are not needed if she can't do it. Valiyamma listens to sorrows of devotees and comfort them as well, and she holds a special place in devotees' hearts.
Mannarasala was earlier known as Mantharasala
Embodiment of divinity and natural beauty filled with ponds and plants, the temple which offers darshan to thousands of devotees was once known as Mantharasala, which blossoms thousands of mantharam flowers (dwarf white bauhinia) in the minds of pilgrims.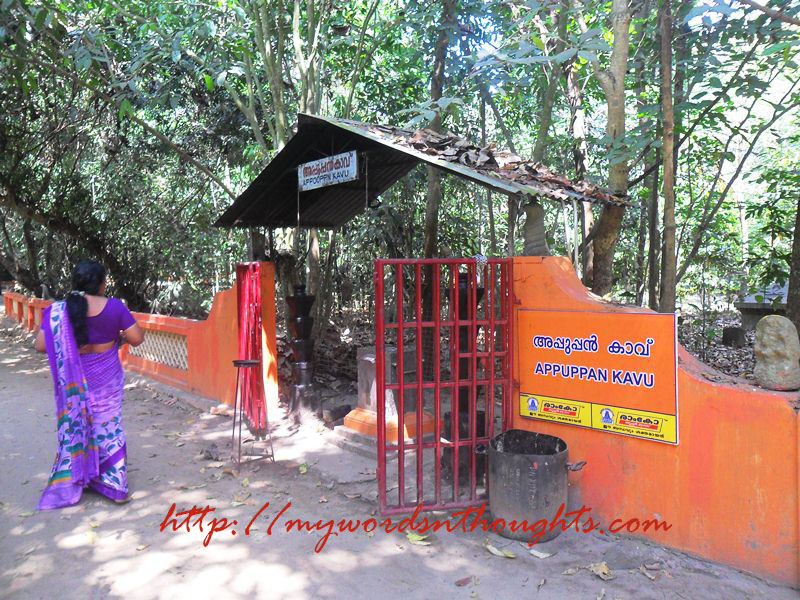 The temple premises is filled with Mandaram trees, the holy spot which is believed to be the place where the childless couple Vasudeva and Sreedevi nursed wounded snakes, for which Nagaraja blessed them and also born to them as their child. He also blessed the couple with another boy, who was instructed by Nagaraja to enter marriage life for the perpetual reservation of the holy family. Nagaraja entered into Samadhi to bless the devotees and as per beliefs he still stays there and blesses his devotees. He is referred to as "Muthassan' and "Appooppan" by the members of the holy family and Appoppan Kavu is still preserved.
How to reach Mannarasala?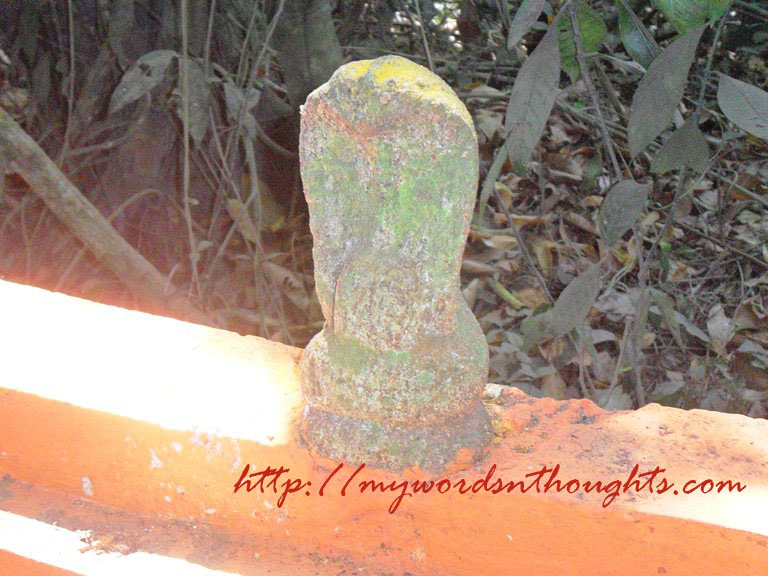 On the NH road, just before you reach Haripad, take left diversion from Danappadi. It's just 3 kms away from Haripad railway station. Eranad Express and Netravati Express trains have stops at Haripad station. If you take trains that pass through Kottayam, alight at Mavelikkara or Kayamkulam and take bus route. Mannarasala is 17 kms from Kayamkulam and 15 kms from Mavelikkara. For superfast trains, Kayamkulam is the nearest railway station stop.
The temple authorities have provided guest houses for stay too. You can contact through the number – 0479 2417662, 2417663. Temple phone numbers – 0479 2413214, 2160300.
Also read: Pulluvan Paattu – Song of Pulluvas to please serpents
You can read a few more articles on Kerala temples, with detailed description of legends and celebrations associated with them. Click on the images in the gallery to read
(Visited 970 times, 2 visits today)