Madhura Kozhukkatta (Sweet Kozhukkatta)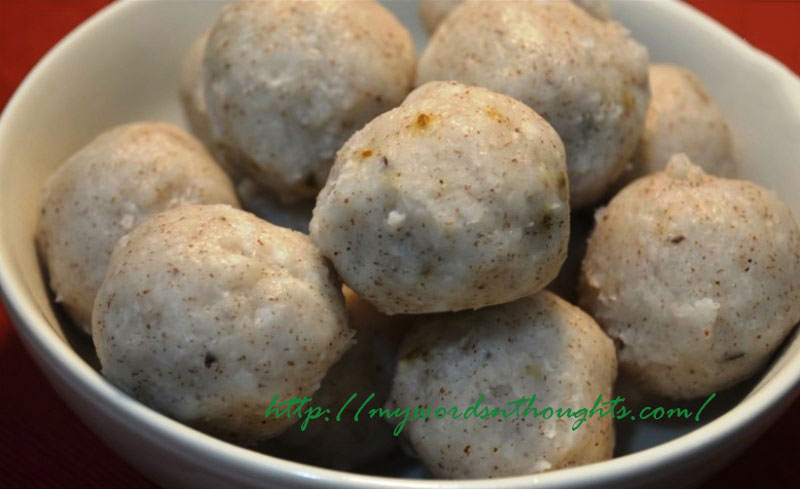 Ingredients for Madhura Kozhukkatta:
2. Rice powder roasted – 1.5 cups
3. Coconut milk – 1.75 cups
4. Cashews broken – 25 gm
Raisins cut into pieces – 25 gm
How to prepare Madhura Kozhukkatta?
1. Add water to sugar and boil it. (Need not boil too much)
2. Take rice powder and sugar solution in a pan with thick bottom, and mix well without any clots.
3. Add coconut milk to it and mix again.
4. Add ingredients no: 4 and mix well.
5. Cook the contents in medium flame, and stir continuously without any break.
6. Continue the process till batter turns thick and water content is almost absorbed.
7. Allow the contents to cool.
8. Add ghee to it and mix well with hands.
9. Make small perfect balls out of it by placing a little batter inside hands, and rolling well.
10. Steam cook for 10 minutes and serve.
Archive: Vanitha Magazine August 15-30 2016
You can read a few more delicious steam cooked sweet recipes here. Here is the page link. Click on the images in the gallery to read.
(Visited 327 times, 1 visits today)